Several months ago a plan was conceived to do a Father and kids camping trip somewhere within a few hours drive from Brisbane. The plan was to head out mid Friday afternoon and return on Sunday. With many campgrounds within a couple hours drive from Brisbane to choose from, the decision was made to head to a new location not previously visited by any of the families involved – that being Neurum Creek Bush Retreat.
So on a rainy Friday afternoon in June, four families and their tribe of kids hit the road bound for Neurum Creek. For those not familiar with Neurum Creek, it's a small camping area about 10mins drive west of Woodford inland from the Sunshine Coast in Queensland. Neurum Creek Bush Retreat is a large camping ground on the banks of the Neurum Creek, with plenty of space for camping, trailers and caravans. There is a mix of Creekside camping sites and elevated sites overlooking the valley and creek.
Neurum Creek Bush Retreat
Phone: 07 5496 3692
Address: 268 Rasmussen Road, Mount Archer, Queensland, 4514
Postal Address: P.O. Box 1206, Woodford, Queensland, 4514
https://www.ncbr.com.au/
Campground Quick Facts
Powered and Unpowered sites
Toilets / Showers (hot water)
Dogs allowed
Large campsites
School Holiday activities
Great for kids and their bikes
Close to lakes and national parks
Under 2 hours from Brisbane
Getting there
There are 2 options when it comes to driving to Neurum Creek from Brisbane. Either taking the Bruce Highway and existing at the Woodford turn off or via the western inland roads passing through many small towns such as Samford, Dayboro (great bakery for a pie), Mount Mee and Woodford. Being Friday and the start of the Winter school holidays, we avoided the chaos that is the Bruce Highway and took the winding roads of Mount Mee Road. The inland road is in my opinion a much more enjoyable drive that winds through farms, forest and mountain lookouts where you can see out to Moreton Bay and the islands on a clear day. There are some very steep sections and sharp corners, so be careful if you are towing a large van. On this particular day it was raining and very foggy and the drive took approx. 1hr 45mins, but on a clear day you can get here in just over 1 hour from northern suburbs of Brisbane.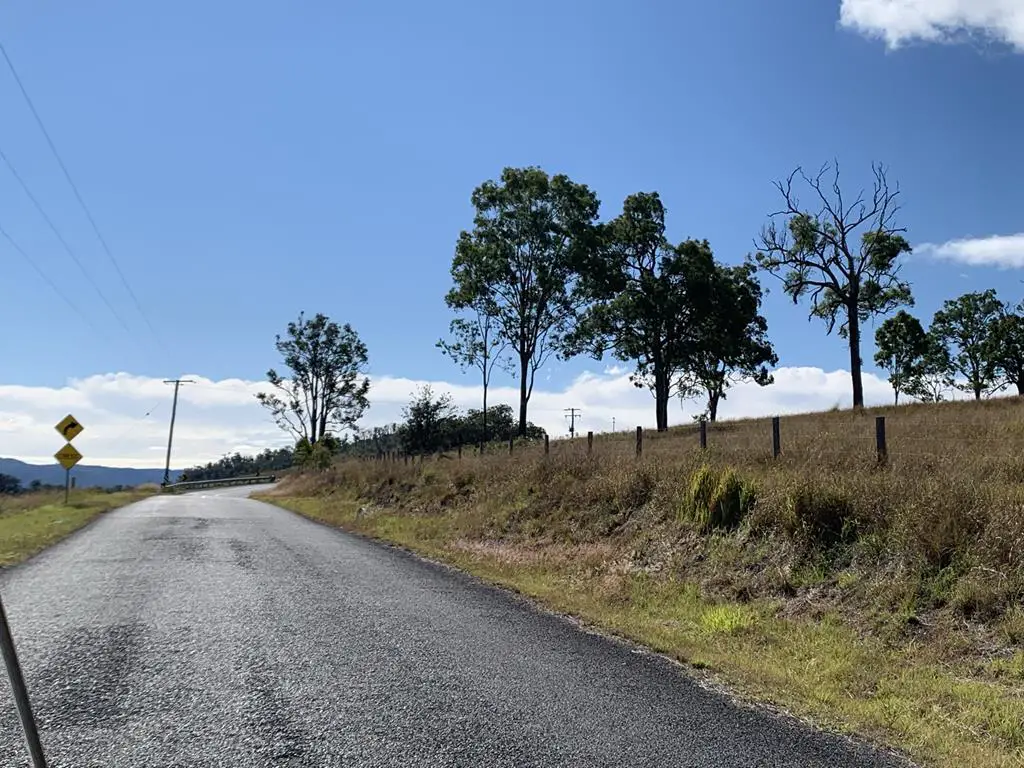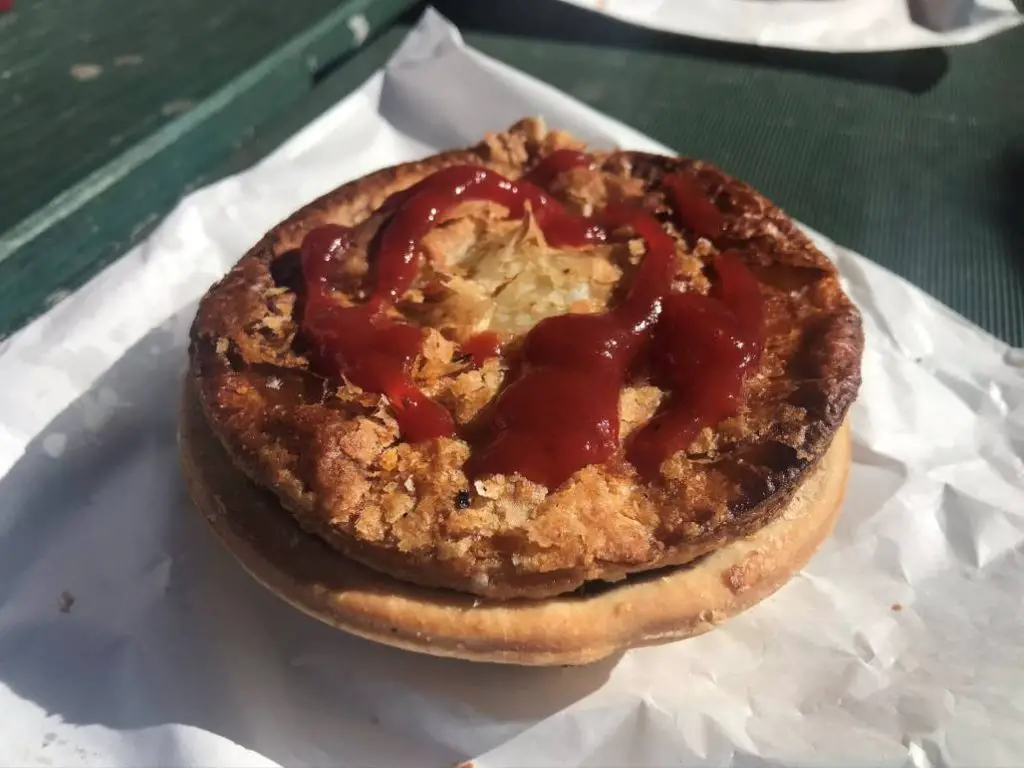 It was raining and dark when we arrived so rather than pitch the large family tent, I made the call to setup a marquee over the back of the Navara, and setup camp inside the canopy of the truck. It's been quite a while since I have slept in the back, but seeing as it was just myself and my two young children, there was plenty of room for all of us. The temperature that night was pretty darn cold, and unlike our friends in their camper trailer rigged up with a caravan diesel heater, we loaded up with blankets and doonas and braved the cold. Luckily the weather improved and the following few days were warm and sunny.
The Campground
First impressions upon arriving at the ground were all positive. The campground is easily accessible and checkin was quick and easy. The park is well laid out with large campsites and semi sealed rounds. There are 2 main amenities blocks with toilets and showers – one at each end of the campground. These were always kept clean and perfect for campers without their own toilets and showers.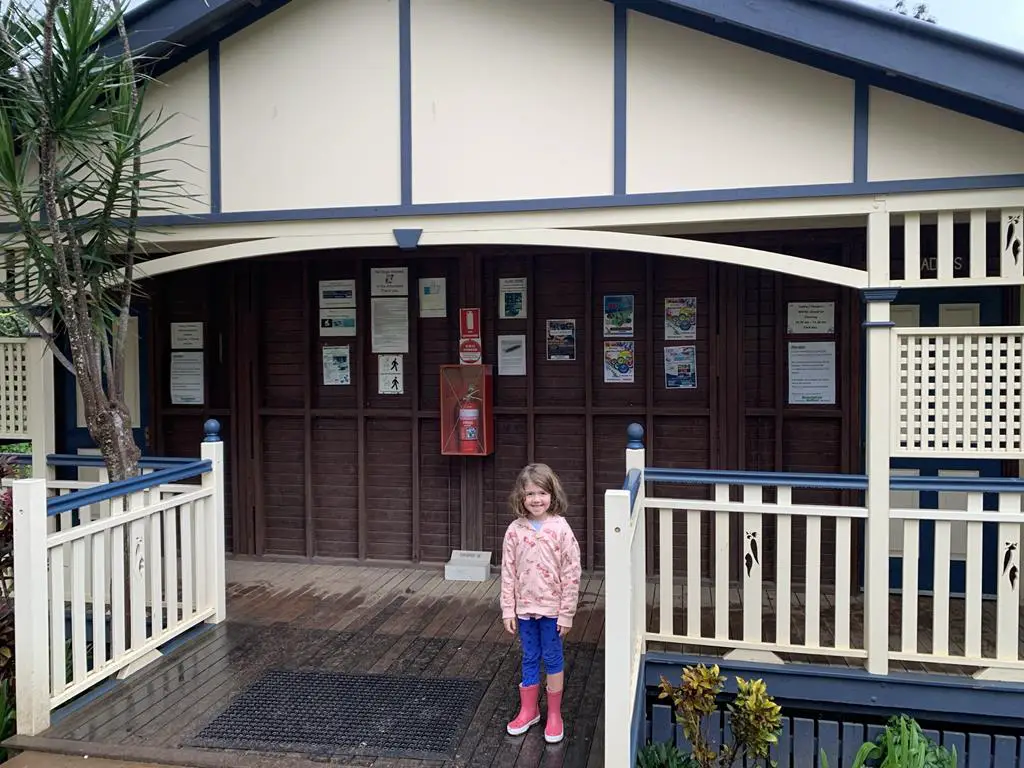 Being school holidays, we were impressed to see there were planned events for the kids such as a scavenger hunt, facepainting and disco. The kids loved all the activities and it gave us oldies a chance to relax whilst the activities were on.
When waking to a cold and foggy Saturday morning, it was pleasing to see a coffee cart setup under the large fig tree serving up fresh coffee and hot drinks to start the day. Building a campfire is also allowed so be sure to bring plenty of firewood, however if you do run out, there are bags of firewood available from the site office.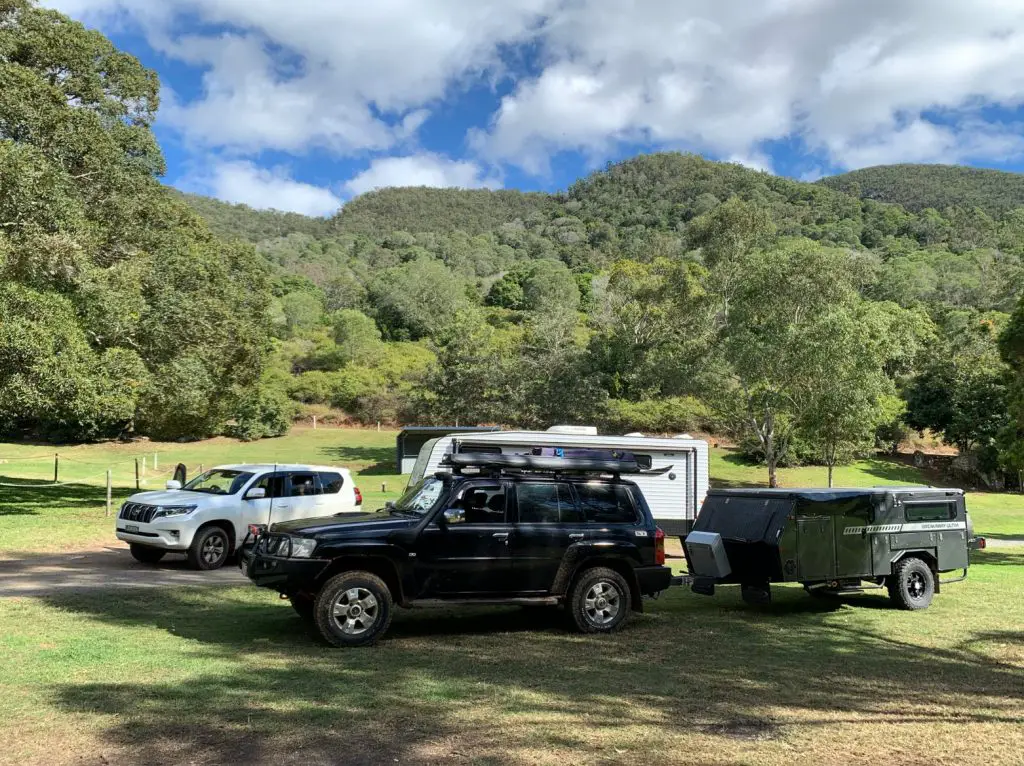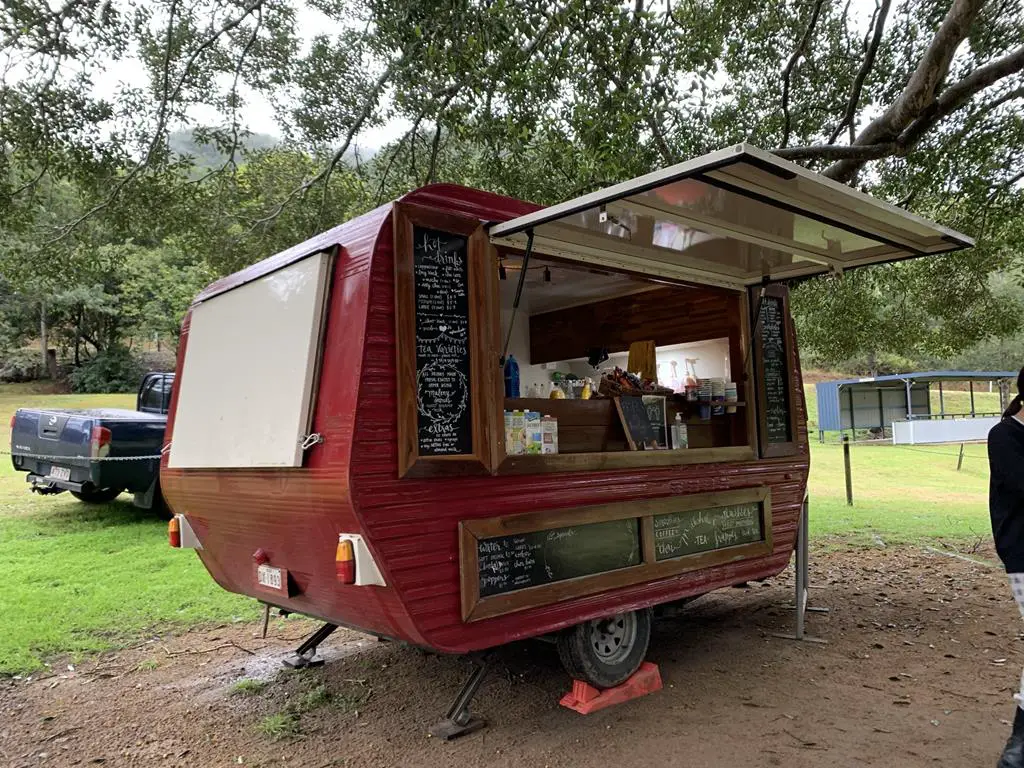 Things to do
Neurum Creek Bush Retreat is well positioned for many outdoor activities. Based on the banks of the Neurum Creek you can spend your time sitting by the creek (or in it in warmer months) or just relaxing around your campsite. There are plenty of bush walks and hiking areas nearby in the National Park. On the Saturday we chose to take the four wheel drives for a bit of an adventure offroad into the nearby D'Aguilar National Park. The plan was to head to The Gantry, but with facepainting starting at 2pm back at the campground and pressure from the kids not to miss it, we cut out trip short and returned to basecamp – not before helping out an old landcruiser stuck in mud with no recovery gear.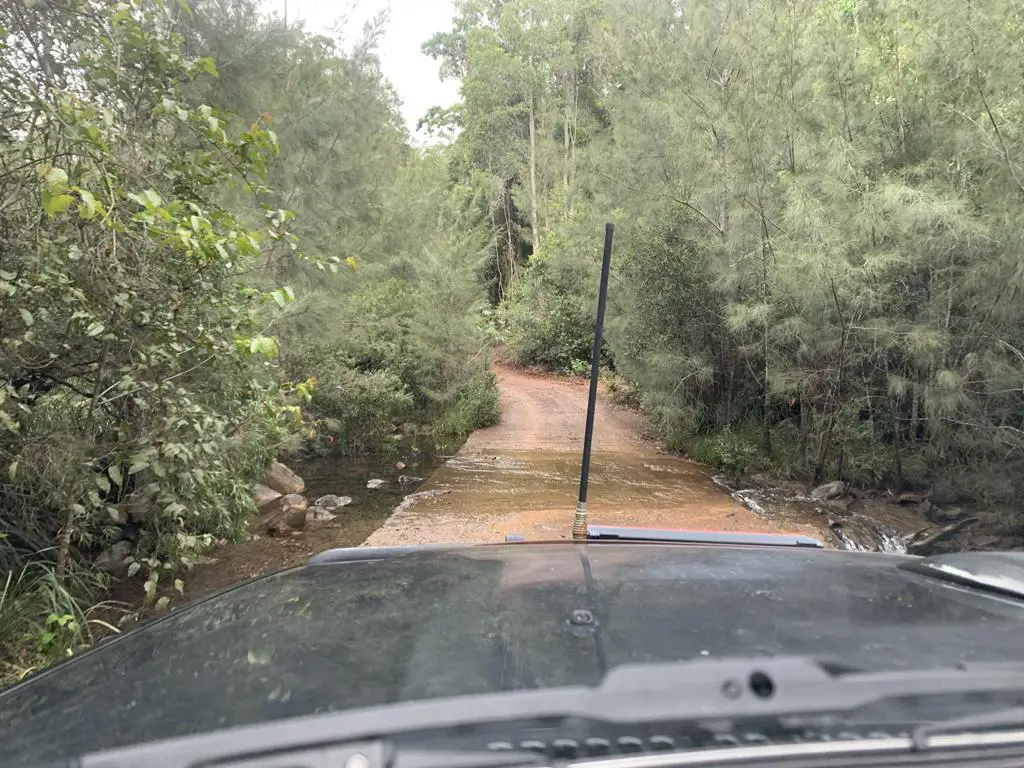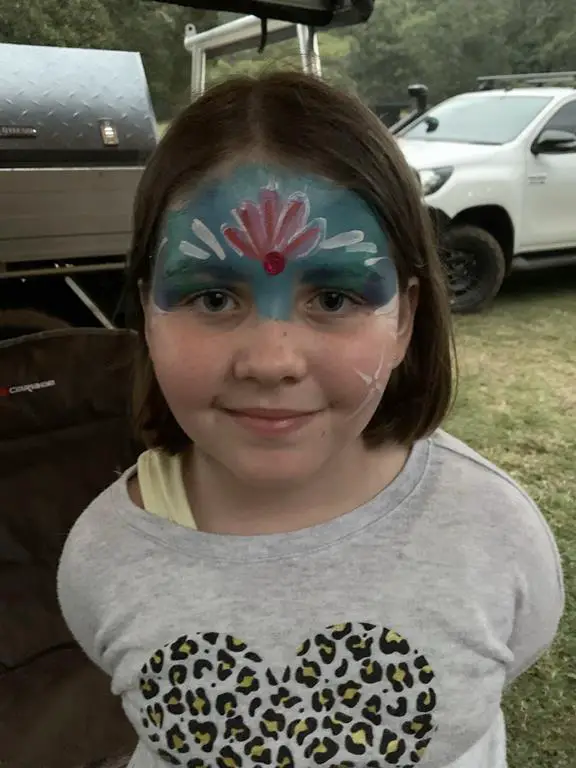 Wildlife
I have never seen so many brush turkeys in my life! They were everywhere. A word of warning though – Don't leave your food or rubbish bags out. We found out the hard way and returned to camp to find rubbish everywhere. Apart from the turkeys, we were lucky to see a few wallabies in the vacant campsites in the wee hours of the morning. If you spend enough time down by the creek you might be lucky enough to spot a platypus, unfortunately on this trip we did not.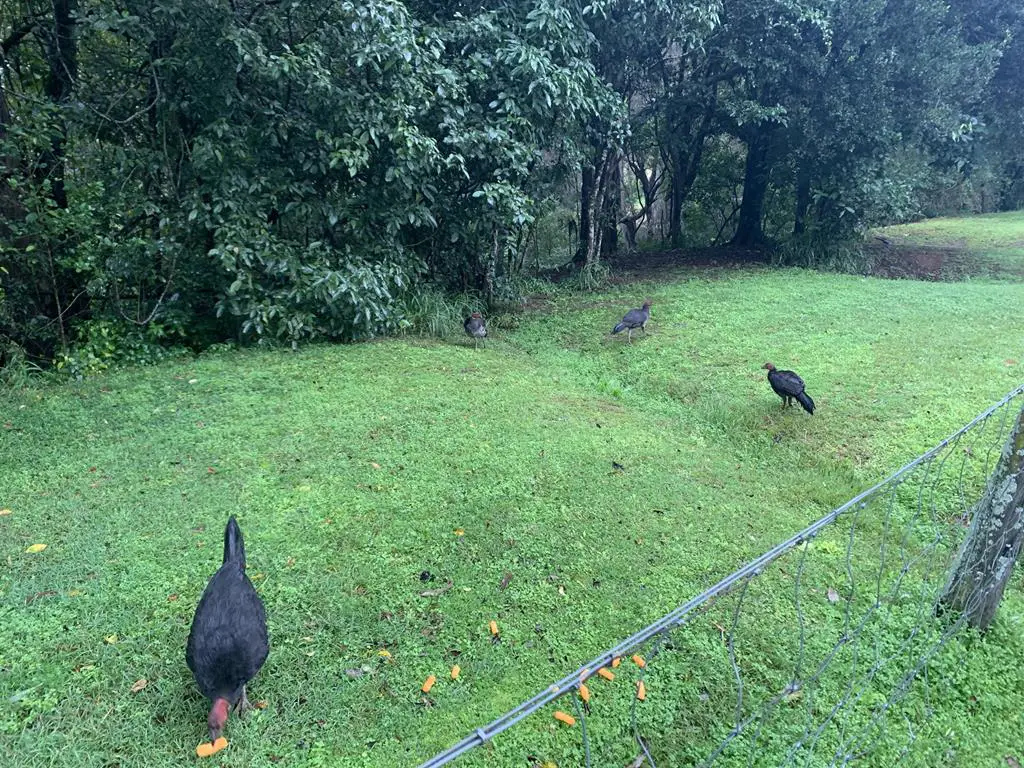 Campsite Options
There are a range of camping options, both powered and unpowered. We chose an unpowered site as we were only staying for 2 nights and had a sufficient battery system and solar panels. There are only a few campsites by the creek with power however, with the majority being unpowered. There is a steep climb to campsites higher up the mountain which offer great views out over the valley, however a 4wd is required.
One noticeable feature is that the campground allows dogs – and there were plenty of well behaved dogs of all shapes and sizes present over the weekend.
Overall, we all had a great time and are keen to visit again in summer time and spend more time exploring the creek and nearby lakes.