If you are wanting to escape the city for a quick weekend away then ideally you want a campground that is within 2 hours drive.
Well good news!
There are plenty to choose from a short drive from the Brisbane CBD.
So whilst Brisbane itself does not have many camping spots within the city, you don't need to go too far to find the best camping spots near Brisbane.
With that in mind, pack your bags, throw the tent in the car and knock off work early on a Friday, cause these 10 campsites within 2 hours drive from Brisbane are waiting for you!
Booloumba Creek Campground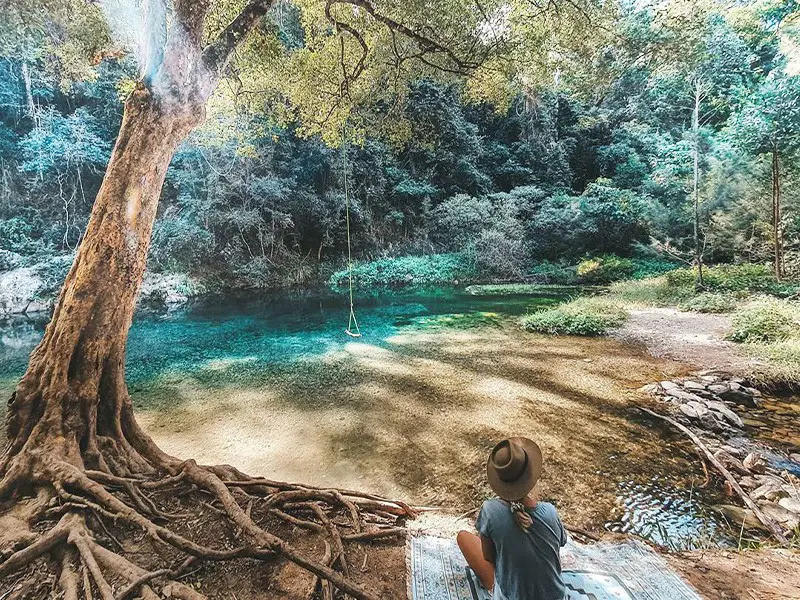 If you want to swim in crystal clear water, there is nothing better than Booloumba Creek camping ground. From direct access to the Conondale range to the turquoise swimming hole, there is so much to explore at this camping site. Walking the Conondale ranges can help you disconnect from your stressful routine and experience nature. The campground is a perfect place for those looking for a break and peace from their daily routine. The 3 camping areas to choose from and bookings can be made via the Government Parks and Forests website
Lake Wivenhoe Campgrounds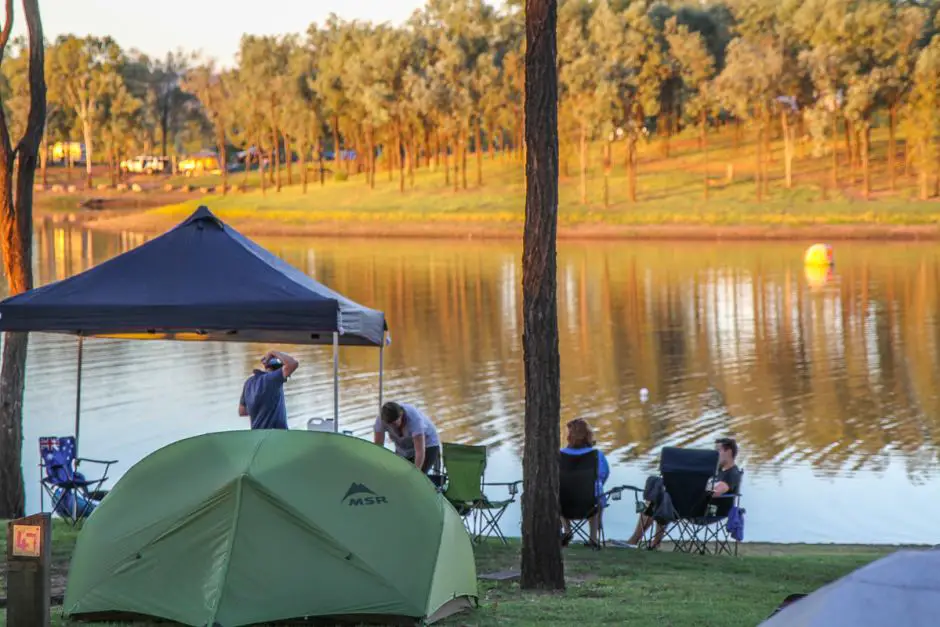 If you love your watersports then we recommend you visit the Lake Wivenhoe campsite just a short 1.5hr drive north west of Brisbane. It has two camping grounds: Lumely Hill and Captain Logan Campground. There are a variety of drive-on and tent sites around the lake where you can stay and enjoy the beautiful views of lake water, shady trees, and native critters. Lake Wivenhoe is popular with families and with watercraft allowed on the lake, you will find many boats and jetskis using the lake. It can however get very busy and noisy during school holidays.
Bigriggen Park
As the name suggests, Bigriggen park is big and lives up to its name. The camping ground is approximately 1hr and 50mins south west of Brisbane towards Warwick in the Scenic Rim. There are many grassy sites with 100 acres of bushland in their surroundings. Also, there are two types of camping – powered and non-powered. Here the campsite allows you to bring your pets with you. Therefore if your dog or cat cannot live without you at home, you can bring them along. It's a dog-friendly park, but you need to follow the guidelines to ensure the safety of other people who visit there for camping.
Brisbane Holiday Village
To visit the Brisbane holiday village, you don't need to drive very far, as the village is located at 15kms from the city. This location is best for travellers passing through Brisbane and need somewhere to pitch a tent for the night. Whether you love camping or prefer a luxurious stay or adventures, you can find all these options here. The park is located at a 15 minute drive from Brisbane and 20 minutes from Gold Coast. You can choose a self-contained cabin or a camping site as per your preference. The surroundings of the camping site create a tropical and relaxing environment for campers.
Gold Coast Holiday Park
If you want to visit a place in Australia that stays pleasant throughout all seasons, there is nothing better than Gold Coast. Famous for its sandy beaches and lush green forests, the Gold Coast is perfect for fun and adventure. The location is a 1-hour drive from Brisbane and is best suitable for people who want a break from their routine and a relaxing retreat for their mind and body.
Here you can book a cozy cabin, luxury villa, or campsite. There are many things like a tennis court, BMX track, jumping pillow, water slide, and a licensed café. Also, there is a petting farm with animals that your kids are sure to love.
Mount Barney Lodge Camping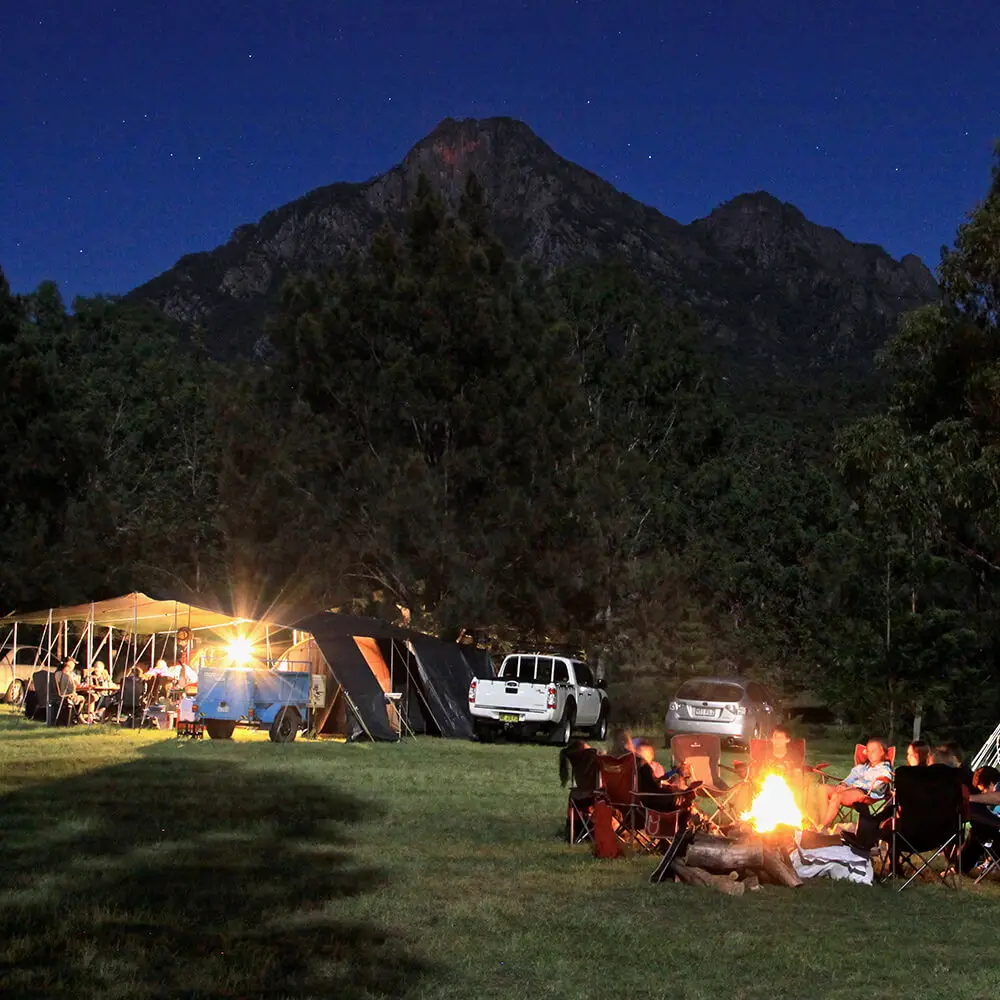 Mount Barney is one of the best locations for camping in Brisbane. The location is approx 2 hours drive from Brisbane, and you can enjoy both hiking and camping at this site. Here you can relax and enjoy the beautiful views of skies and rocky peaks along with delicious foods. The location is full of adventures and beautiful landscapes.
There is a Lower Portals track where you can experience a refreshing dip in the swimming hole and enjoy the eye-pleasing waterfall. The sound of the waterfall will enhance the experience and make it more relaxing for you. No doubt you need to go through a crack in the rock to reach the place, but the views you will get will be worth the effort you put into reaching there.
Darlington and Burgess Parks
These two camping sites are good for people looking to check out the Lost World Valley. Both these sites are non-powered camping sites and are nestled among the trees. The site is pet-friendly, so you can bring your furry friend with you and let it experience the natural environment at these parks. Both the parks are around 95 km from Brisbane CBD which means, you need 1.5 hours to reach by car.
Cylinder Beach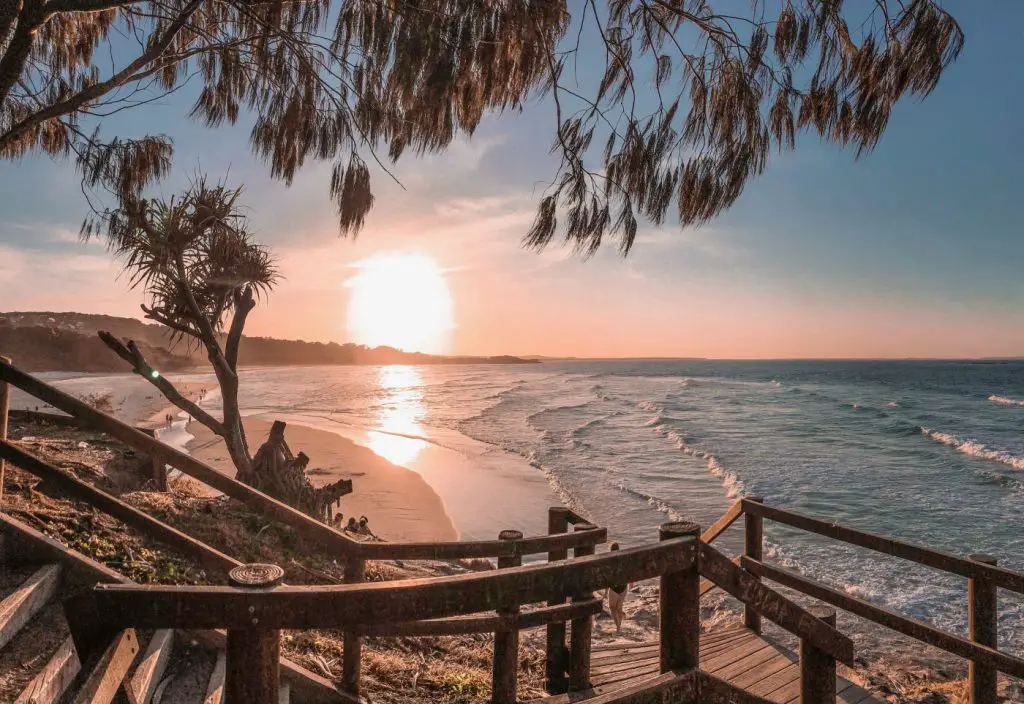 Cylinder Beach is one of many amazing camping grounds on North Stradbroke Island located 45 minutes from Cleveland on Brisbane's bayside. If you want to visit Cylinder beach, try and visit over a long weekend to get the most of your camping. The location is famous for hot showers, but you need to pay for them. As it's an island you will need to either catch a passenger ferry, or you can take your vehicle on the barge (approx. $140 return), which may be expensive for some visitors. There are buses on the island which make for a cheap way of getting to Cylinder Beach and Point Lookout. Cylinder Beach is a perfect spot for simply relaxing in the sun or surfing, as well as activities like cycling, paddle boarding, scuba diving and hiking.
Thunderbird Park Camping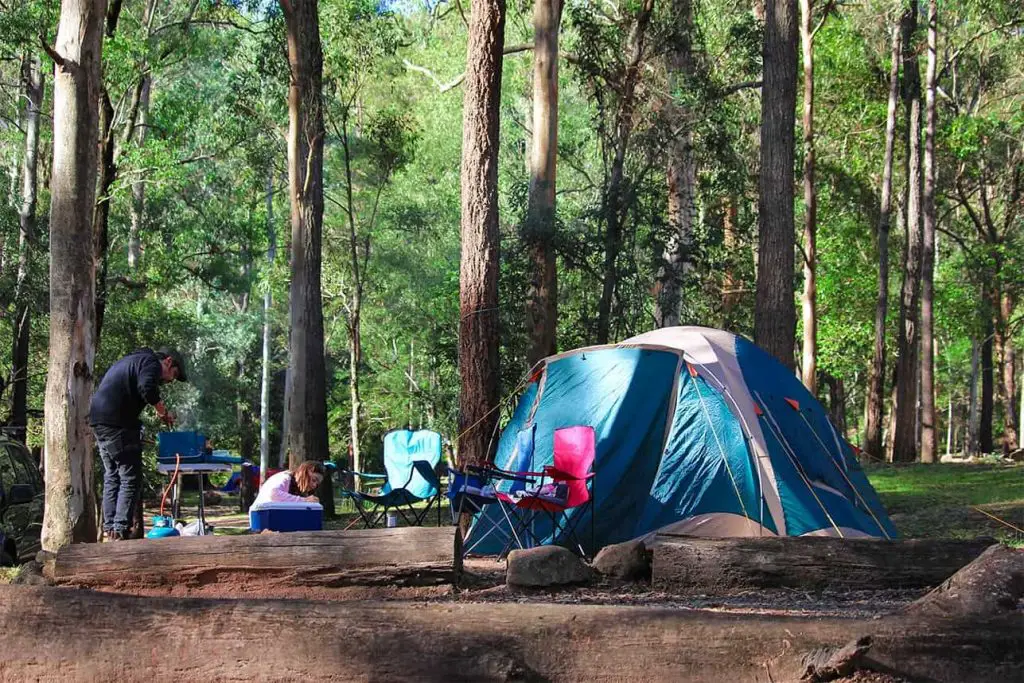 If you love rainforests, then you must visit the Thunderbird Park camping site that is located 67 km from Brisbane. It is another best camping site in Brisbane that is best to visit with families as there are many activities for kids. It's an awesome location for camping activities, games, and food. You can enjoy the facilities like camp kitchen, laundry, BBQs, fire pits, kiosk, fire pits, restaurant, tennis court, and volleyball court. If you love adventures, you have the options to do ziplining, horseriding, laser skirmish, thunderegg fossicking, and mini-golf.
Kenilworth Camping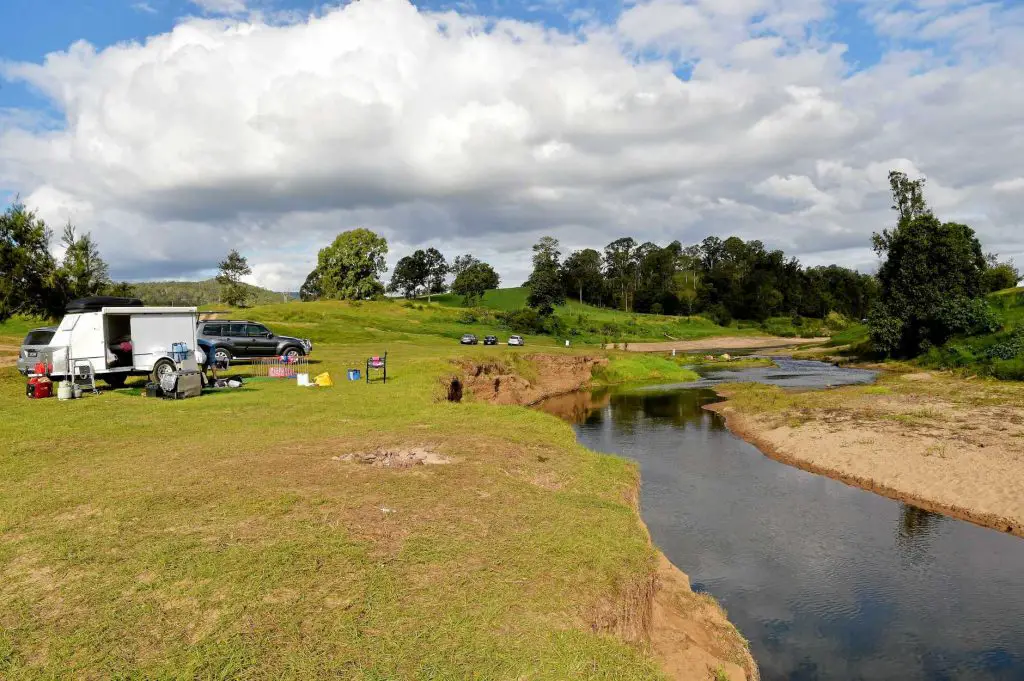 The Kenilworth Camping site is located on the banks of the Mary River. The location is the favorite spot for families. You can enjoy amazing landscapes and plenty of activities to make a perfect family camping trip. The camping site is spread across 580 acres and 5 km along the Mary River. Campfires are allowed on some camping spots, and the sites are dog-friendly. The Mary River is pristine and perfect for swimming and kayaking. The location is around 150 km from Brisbane, and it takes around 2 hours to reach by car.
Happy camping!

These were some of the best locations for camping within 2 hours of Brisbane. If you are located in Brisbane, you can search these sites by typing camping spots near me in the search bar. Some of them are good for adventures while others offer plenty of activities for kids. Whether you want to visit with friends, family, or with your spouse only, you have all these ten best options to choose from. Most of them are budget-friendly, and you can plan your camping trip at affordable pricing to offer yourself a break and retreat.