2021 has presented many challenges due to covid however it also is the year of the 40th birthdays for myself and my group of friends. So when close friend Steve decided to celebrate his 40th on Stradbroke Island (also known as Minjerribah) for a week there was excitement allround from myself and my family. It has been a while since we had all been to Stradbroke Island, and over 20 years since I had actually camped there – the last few trips have been to holiday homes.
The plan was to setup a "tent city" at Adder Rock Camping Ground on the northern end of North Stradbroke for 4 nights. This proved to be a terrific idea and saw 30+ of our friends and their family all gather for good times and many laughs throughout our stay.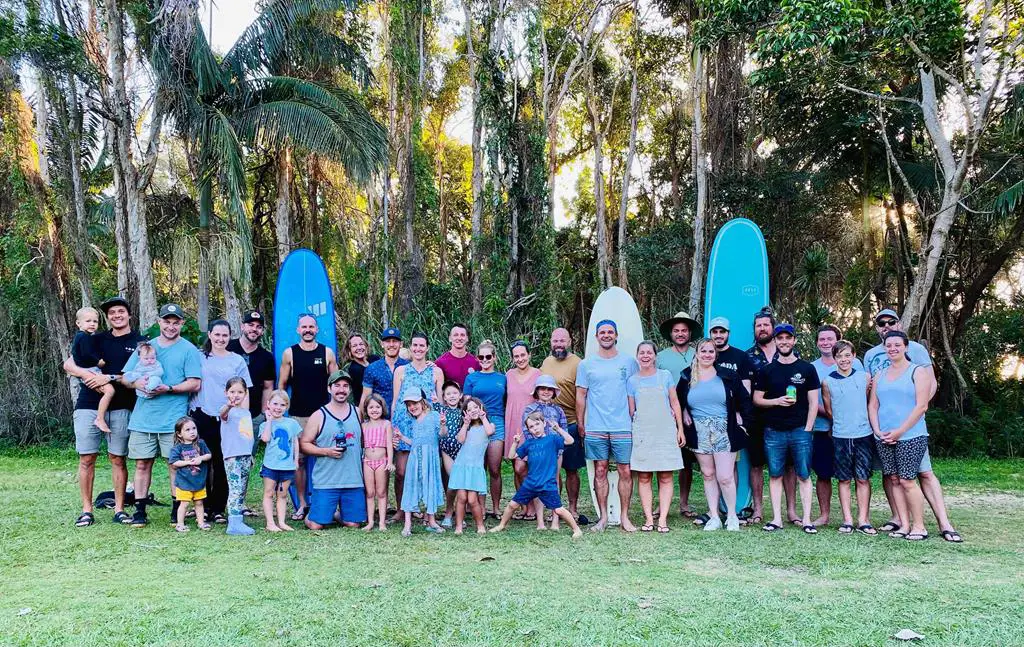 Getting There
Getting to North Stradbroke Island (or just Straddie) is a relatively easy process. Being an island it is only accessible by passenger ferry, and for vehicles there are several barges that operate from Cleveland which is a 50minute drive from Brisbane CBD. The barge trip is quite quick and only takes about 45minutes and lands at the town of Dunwich on the western side of the island. The trip takes you through the southern bay islands of Moreton Bay and if you keep a close eye out you may see dolphins or even a dugong. The waters are calm and the ride is often very smooth, and for those who want a bite to eat the barges have their own café onboard serving up tasty hot pies and local beers from Straddie Brewing Co.
To book a barge ticket check out Stradbroke Ferries
Sealink / Stradbroke Ferries
3 Emmett Drive,
Cleveland, QLD 4163
07 3488 5300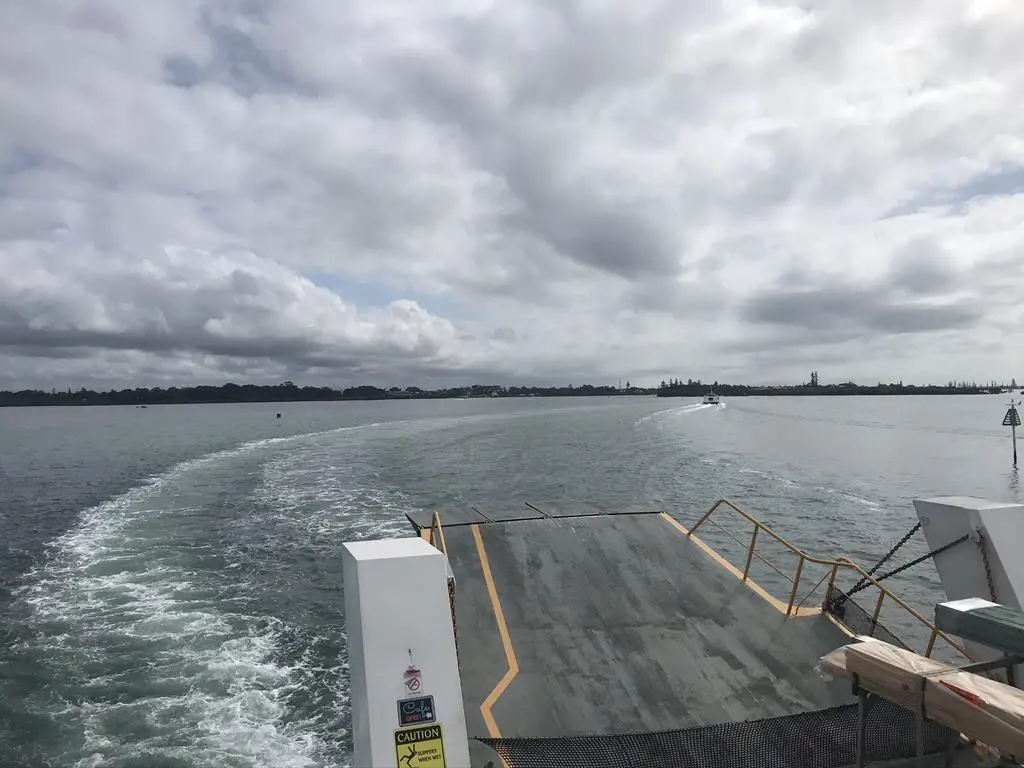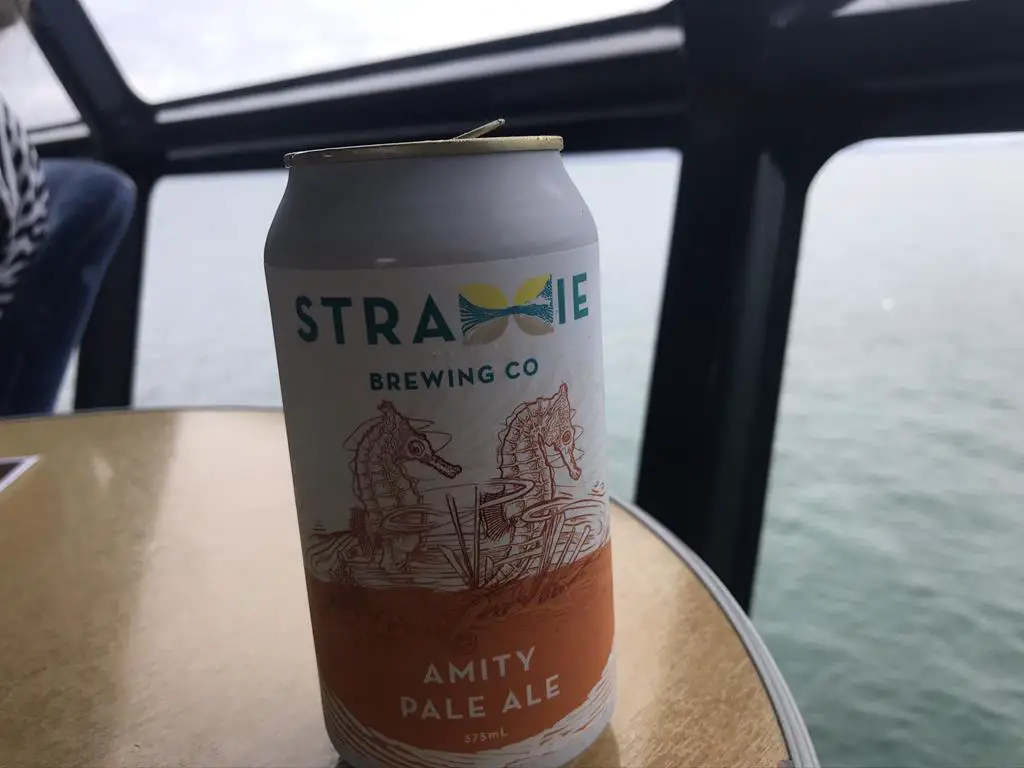 Once on the island it's then a 35 minute drive along a sealed road to the campground of of Adder Rock. Along the way you pass through the township of Dunwich which is home to approx. 850 people. Dunwich at once stage was used as a lepar colony, but today is home to a mix of residents with aboriginal/torres straight islanders making up 38% of the demographic.
Upon arriving at Adder Rock the first thing we noticed is the abundance of shade provided by the large established trees. The campground is set in the treeline behind the dunes perfectly sheltered from winds of all directions.
For bookings visit the Minjerribah Camping website here
Adder Rock Camping Ground
Address: E Coast Rd, Point Lookout QLD 4183
Hours: Closed ⋅ Opens 8AM Mon
Phone: (07) 3409 9668
Campground Quick Facts
Powered and Unpowered van and camp sites
Well protected from winds
Absolute beach front sites available
2 amenities blocks with toilets and hot showers
Kids playground and swings
Communal camp kitchen
Nearby shops
Plenty of wildlife
Camping Options
The campground has improved ten fold since I first visited some 20 years ago. There are many new accommodation options available such as cabins and the newly setup Glamping tents. For us, we chose a lovely grassed non-powered camping area called Goanna Rest. This site is perfectly positioned behind the dunes with direct access to the beach and receives a good amount of sun to keep the batteries charged via our camping solar panels.
There are plenty of powered caravan and camping sites available throughout the ground.
Adder Rock is very popular especially in school holidays so book early to avoid disappointment. Being so close to Brisbane though, it's the perfect place for a quick weekend away with just the swag or small tent.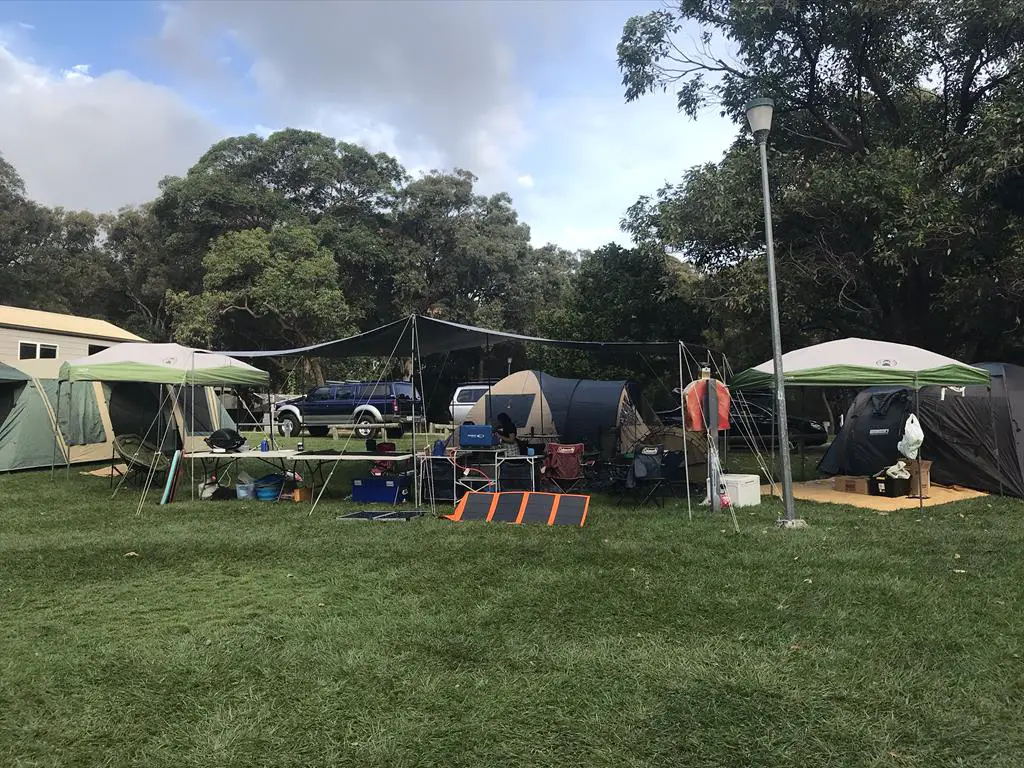 Amenities / Features
There are 2 amenities blocks, one at each end of the campground that provide hot showers and toilets. The public hot showers are time limited, so be prepared before you push the button to start the shower. Our girls found the trip to the bathrooms super exciting due to dozens of small frogs on the walls and doors of the bathroom.
There are also swings and a playground to keep the kids happy when they are not swimming or surfing at the beach.
There are several communal camp kitchens with toasters, bbq, and power points for those who require cooking facilities. They were neat and tidy and well presented and a great place to meet fellow travellers.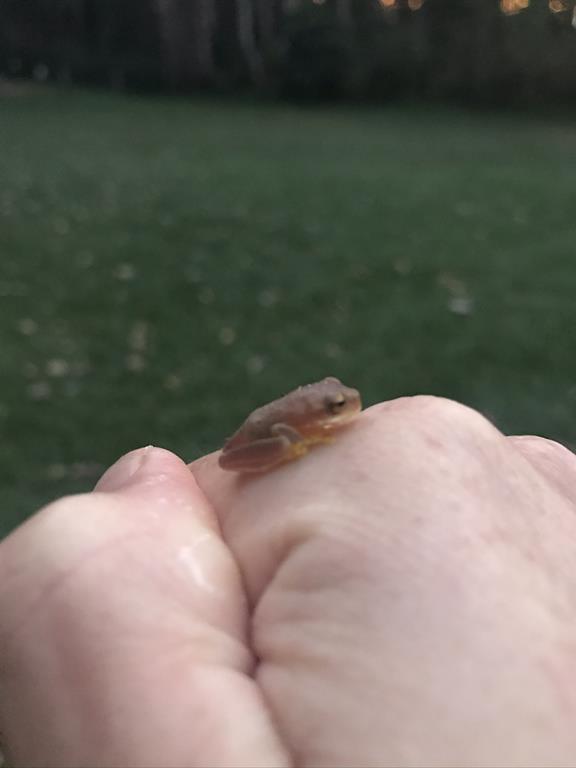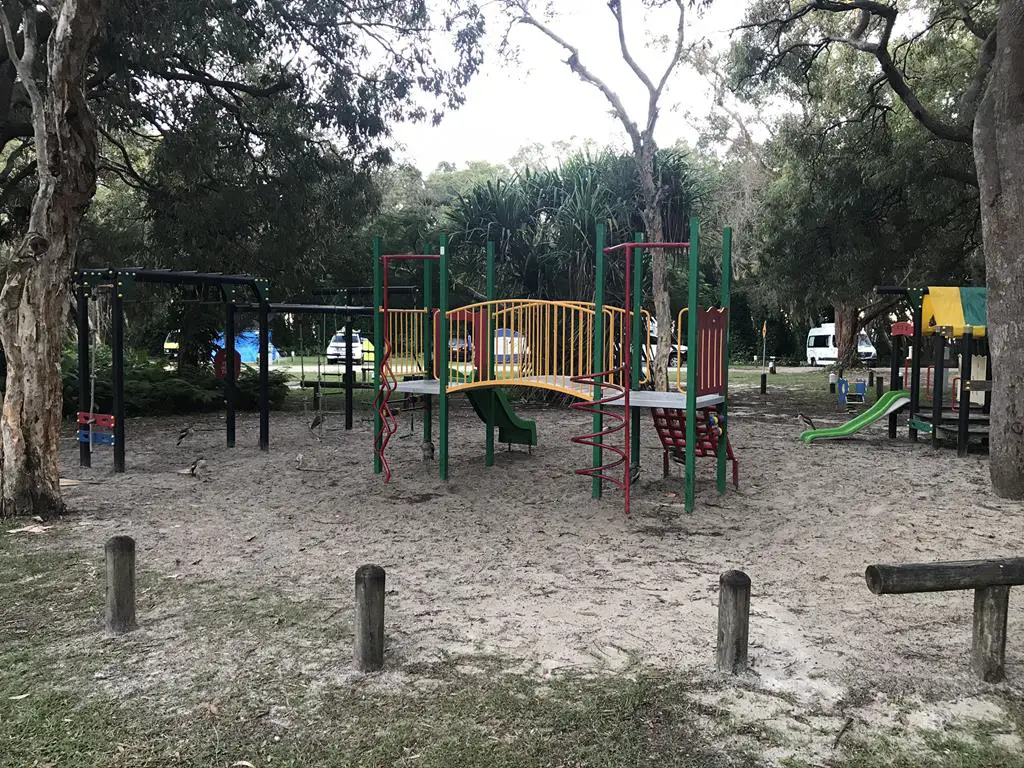 Wildlife
The great thing about camping is being immersed with the native fauna and flora, and this is definitely the case at Adder Rock. The first thing you will notice is the number of Curlews everywhere. You actually might not see them due to how well they camouflage however you will be certain to hear their loud creepy screams.
Camping at Goanna Rest it was a given that we would see goannas and we weren't disappointed. We had daily visits from the local goannas which the kids loved.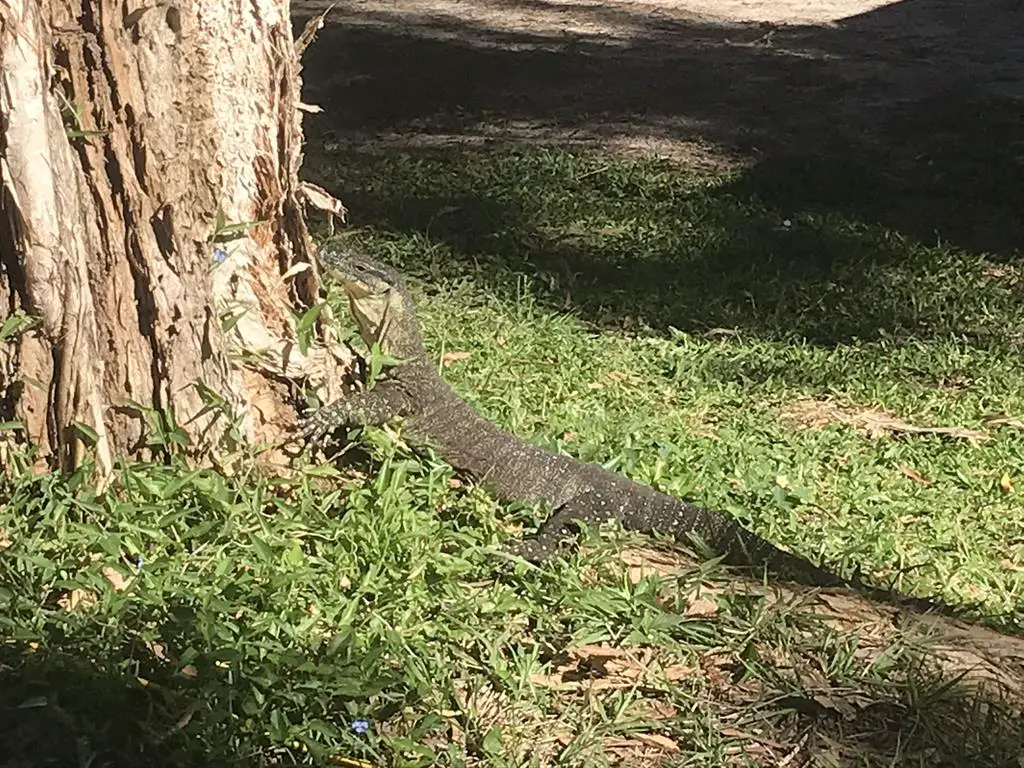 Wallabies and Kangaroos were a regular siting in the early mornings and late afternoons throughout the campground, with many venturing into our campsite for a feed on the lush green grass.
The highlight of the trip though would be a visit from a koala. The little fellar walked directly through our camp and chose to climb a tree above our tents and give us a lovely view of his fluffy little head. The kids and adults alike were super excited to get so up close and personal with a national treasure.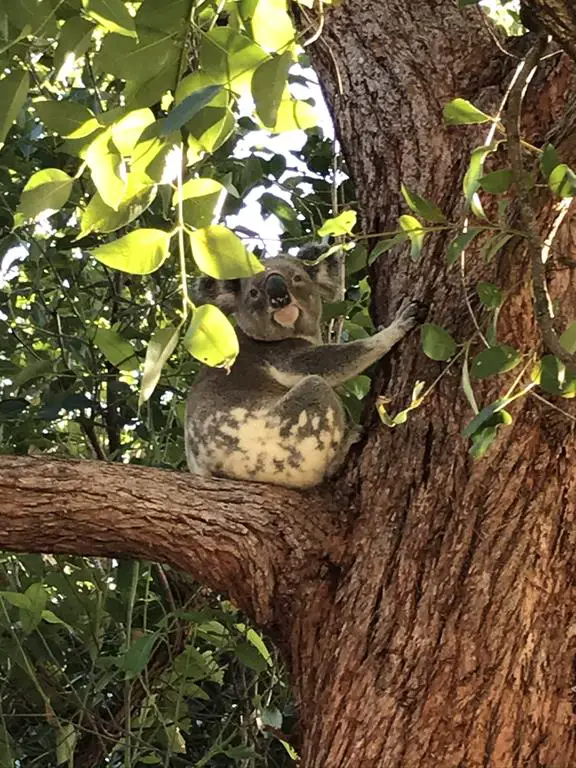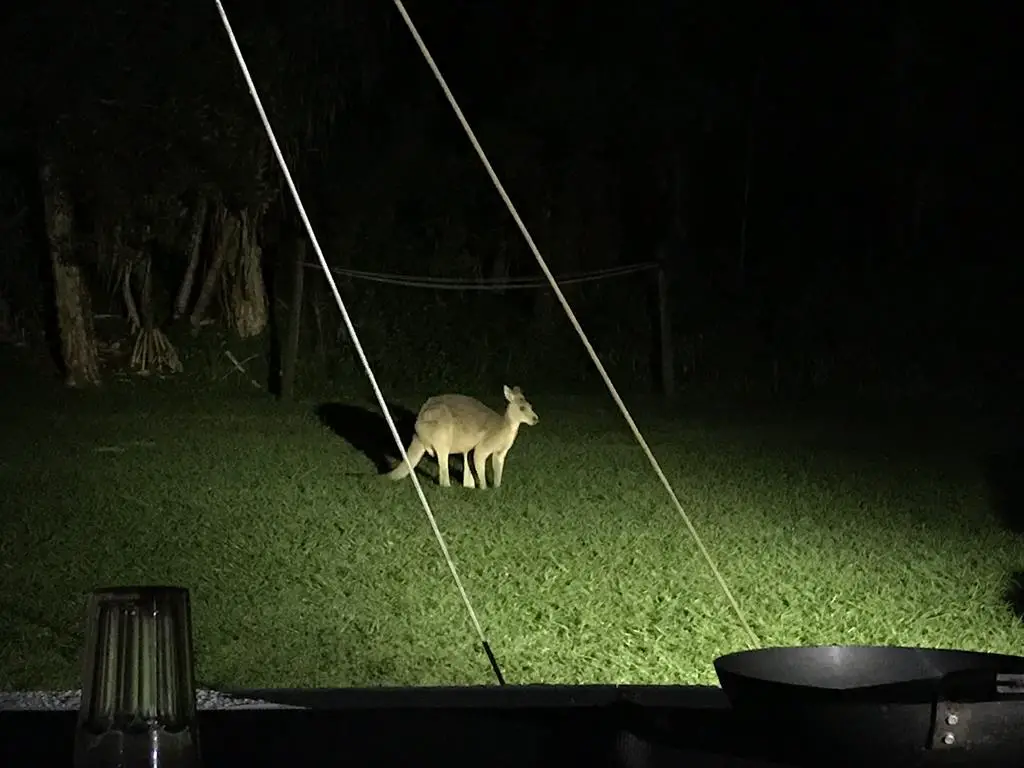 Things to do
There is no shortage of things to do at Adder Rock and North Stradbroke in general. You can either take it easy and relax with a book or get out there and be adventurous. There are great walks to be done around the headlands of Point Lookout such as the North Gorge Walk, and during certain times of the year you can spot whales migrating along the coastline. There are plenty of great surf beaches to choose from such as Main Beach and Cylinder Beach, with top fishing options all over the island.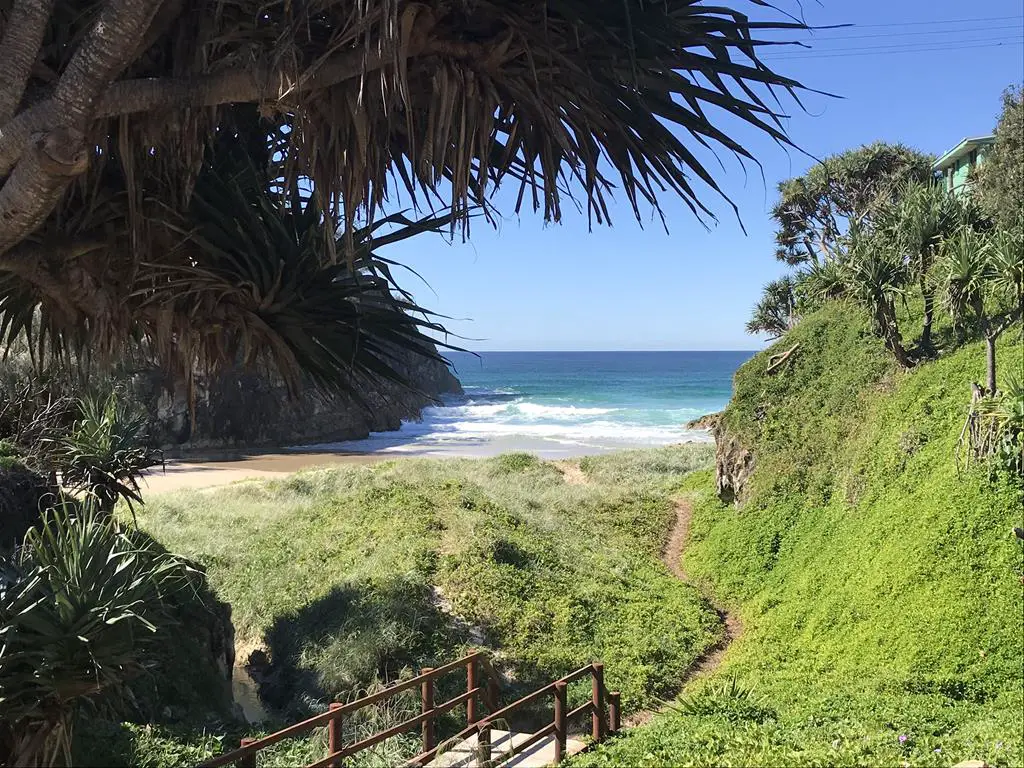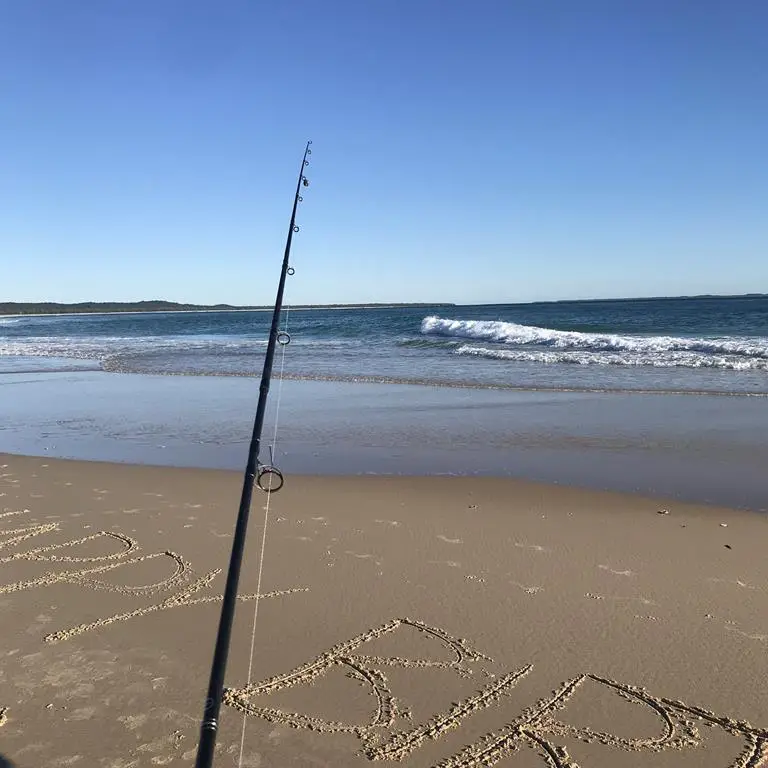 Lakes
There are 2 main freshwater lakes on the island; Brown Lake and Blue Lake. They are a great way to spend half a day exploring. Blue Lake requires a return walk of 5.2 klms, so might not be best with small children. Brown Lake as the name suggests is a brown in colour due to the tannins from the tea tree leaves that fall into the lake. Brown Lake is easily accessible by car and does get very busy in holiday times and parking can be difficult.
Sunsets
A highlight of each day were the sunsets from the beach. Every afternoon saw the beach packed with other campers keen to catch the perfect shot of the sun setting over the water of Moreton Bay. The constant changing of colours every few minutes were highly captivating and provide a perfect end to what were beautiful sunny days. Jumpers and hoodies were quick to come out once that sun dropped behind the skyline and the temperature quickly dropped to low single digits.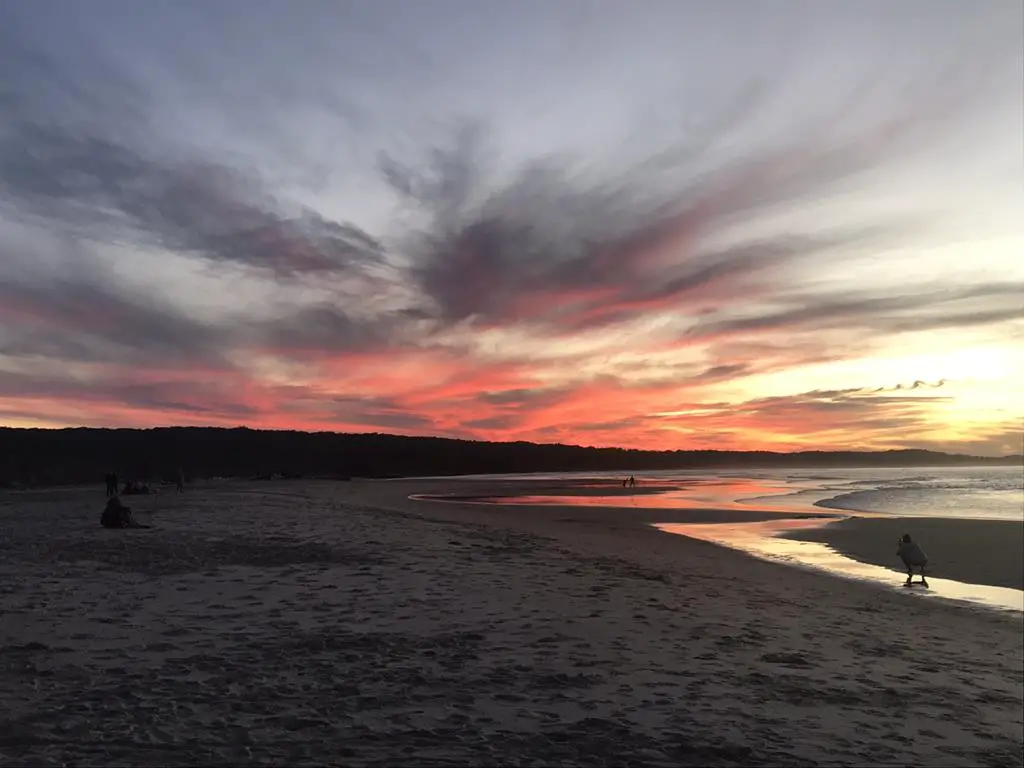 Stradbroke Hotel
A trip to Straddie is not complete without a visit to the Stradbroke Island Beach Hotel for a beer and bite to eat. It is positioned high above Cylinder Beach and provides a lovely view over the water to the north. The hotel is about a 20 minute walk from Adder Rock. You can walk either along Home Beach or follow the road.
158 E Coast Rd, Point Lookout QLD 4183
But wait… there's more
All up there are countless activities to keep you busy on the island, here are just a few more…
Fishing
Surfing
Bush Walking
Snorkeling
Bike Riding
Kayaking
Whale Watching
Four Wheel Driving
Things to be aware of
There are plenty of different accommodation styles on Stradbroke, so no matter what style of holiday you are after there are options available. From luxury holiday homes to camping on the beach, there is an option to suit your budget.
If you are planning on camping along the beach then you will require a four wheel drive permit in order to drive on the beach. These can be purchased via the Minjerribah website
Stradbroke has many permanent residents, so it is well setup for supplies such as fuel, alcohol, groceries, firewood and ice. So if you do forget something, don't stress, there are shops at Point Lookout, Cylinder Beach, Amity Point and Dunwich.
Phone reception is also decent throughout the main northern ends of the island with 4G signal available 75% of the time via Telstra.
There are many events held on the island all year round such as Island Vibes, Triathlon  so make sure you check your dates prior to booking as prices can increase during these times and availability harder to come by.