Are you living in Perth, then consider this as your lucky day! We are here to help you find a perfect getaway for spending a weekend with your loved ones.  Down below we have listed 10 best camping spots within 2 hours drive from Perth. The isolated city is filled with prolific landscapes for people who love to explore their way through nature. In addition, Western Australia has some amazingly beautiful beaches and bush camps.
There are plenty of caravan parks in WA that offer camping, water sports, and short hikes for your weekend relaxation. Read the list below and plan your short trips from Perth on your weekends or holidays.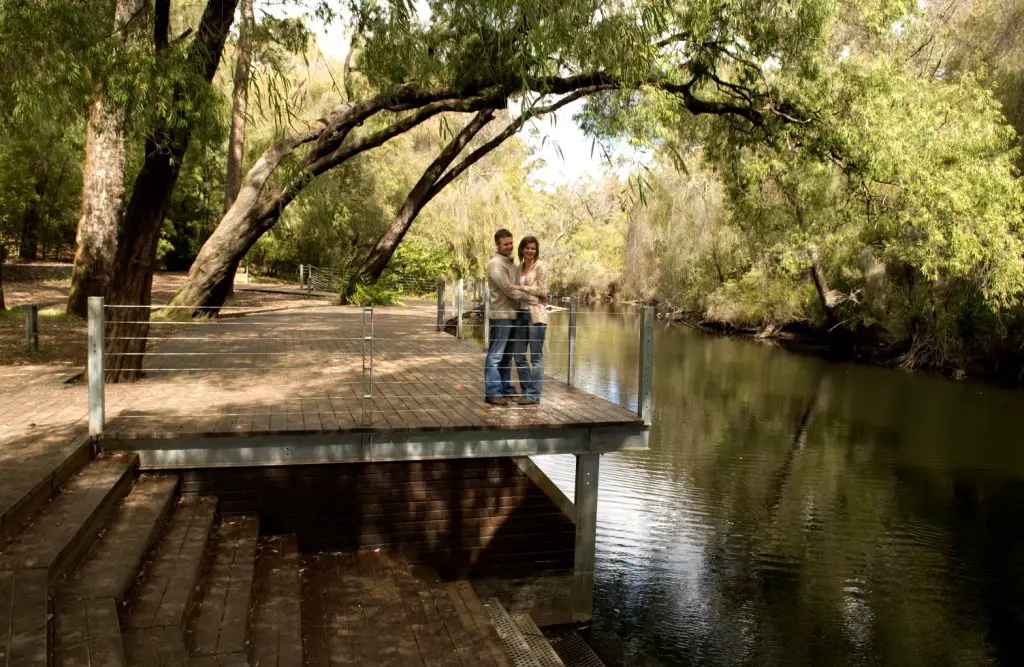 Honeymoon Pool
Honeymoon Pool is a perfect getaway destination situated in the Wellington National Park. It will take around 2 hours from Perth to reach this camp spot situated near the Collie River. You will simply enjoy kayaking or swimming. If you love walking, you can take a walk around the bushland. The facility offers a barbecue in the camping area. Since there are only 20 spots, it would be best if you make prior reservations.
Lake Navarino Holiday Park
Is there a Peeth long weekend coming up? You should plan a short trip to release the tiredness and stiffness from the body. Visit the Lake Navarino Holiday park situated near the Waroona Dam. This site comprises park homes, camps, tents, cottages, and other amenities. All the facilities are developed without disturbing the natural bush surroundings. The large camp kitchen has a gas BBQ installed, which you can use. They provide power, lakeside, and unpowered campsites.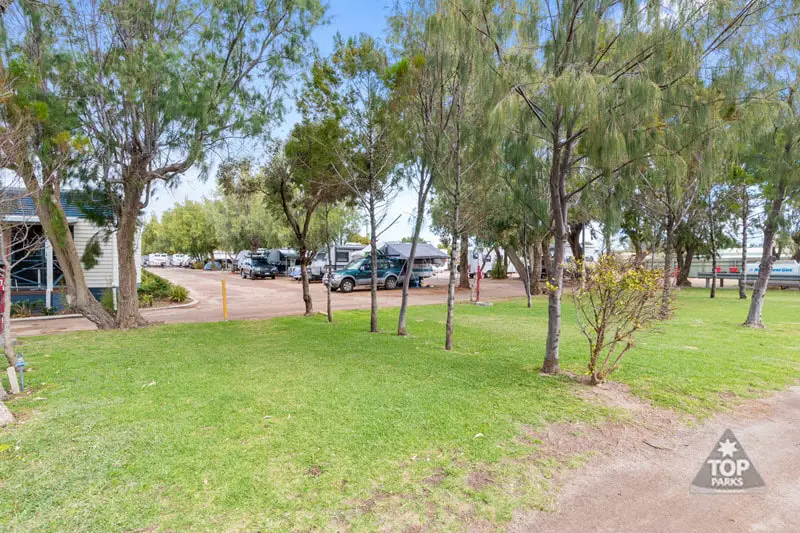 Jurien Bay Tourist Park
Jurien Bay Tourist Park is a perfect weekend destination for pet parents as it is a pet-friendly camping spot. It offers modern amenities like Wi-Fi facilities, a clothesline, powered sites, tourism information, and much more. It has a natural amping environment with all the modern facilities. It is located near the waters, so it has ample water-based activities planned for you. From swimming to snorkeling, you are free to do any activity to relax. Present your inner explorer with some adventure by trailing through the Stockyard Gully Caves.
Belvidere Beach Campground, Leschenault
The campsite is established just a stone's throw from the Belvidere beach. You can take a nice walk through the campground, which will lead you to peppermint trees. You will have to carry your water to drink and other packed food. There is no reservation system; instead, you get the camp on a first-come, first-serve basis. It has basic facilities like long-drop toilets, picnic tables, and BBQs.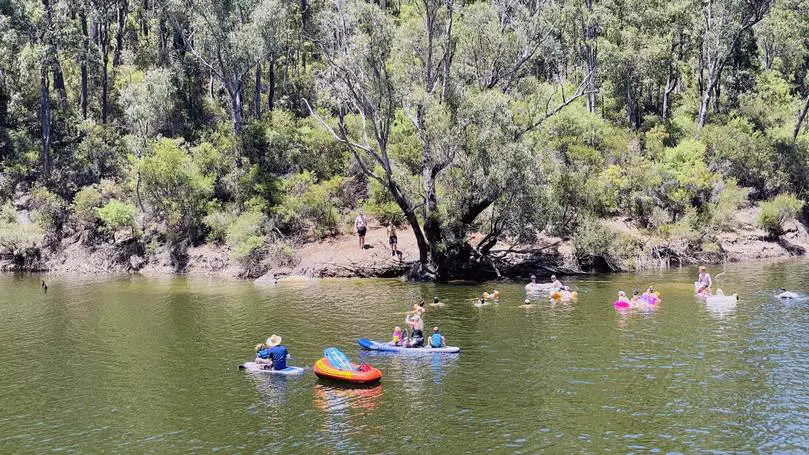 Lane Poole Reserve
Many people search for 'weekend getaway Perth' on google, and they are sure to find Lane Poole Reserve as an option. It is one of the most loved camping destinations near Perth. Pack your hiking boots, as the reserve offers hiking trails such as Bibbulmun Track or the Munda Biddi trail. If you'd like to laze around, you can choose to stay in the camp and spend a lovely time with your family surrounded by lush green trees and water bodies. Additionally, the campground is wheelchair-friendly. Pack all your essentials like power banks, firewood, water, food, etc.
Sandy Cape Recreation Park
Are you looking for 'cheap caravan parks Perth' suggestions? Then, this beautiful campsite is the answer. You have to adhere to the code of conduct as the site is environmentally sensitive. You are allowed to light the bonfire for a specific period. The spot is budget-friendly with amazing views and location. The beach alongside calms the mind. The family-friendly getaway is perfect for kids to enjoy their time on the beach while the adults can indulge in rails and small hikes.
Dwelling Chalets and Caravan Park
It is located within walking range from the main Dwellingup town. Campers get access to the Bibbulum track and the Munda Biddi trail. You can choose cycling or walk through these. The campsite provides cabins and chalets; you can pick your preference. This location is popular among travelers as it offers something to every kind of traveler and camper. They have significantly designed the campsite to surround each tent, cabin, and chalet by the lush green bushes to provide shade. Also, the area puts forth a very peaceful vibe. It has a kitchen, laundry, and showers.
Walyunga Campground in Walyunga National Park, Bullsbrook
The perfect getaway destination for campers and adventure seekers is Walyunga National Park. It is ideal for people who wish to experience authentic camping. The campsite is well established as it has walking trails, wildflower hotspots, etc. You can spend a family weekend here with the picnic facilities that this campground offers. If you love water, you can indulge yourself in canoeing and kayaking. The most important part of the information is that this area is accessible on a two-wheel drive. It offers pit toilets and showers. Reservations are recommended for this ground.
Potters Gorge Campground, Worsley
It is accessible by a two-wheel drive and is situated at 2 hours drive from Perth. It is an all-in-one campground that offers basic amenities like double gas barbecues, picnic tables, a dump station, and more. In addition, you can make use of the mountain biking track, the bushwalking trails, and non-sporty activities like fishing. This campsite is not pet-friendly. It is established amongst the bosky Marri and Jarrah trees with 55 campsites catering camper trailers, tents, and campervans.
Drafty Camp
This campsite is situated on the Warren River and is a beautiful and secluded place. If you pick this campsite as your weekend getaway, you will witness heavenly beauty there. The secluded campsite offers bare minimum facilities like a toilet and picnic table. You will have to arrange for power and water for yourself as there is no running water supply. The six campsites are shaded, while some are along the river; a few are tucked into the forest. They allow campfires for a specific time. You can enjoy activities like canoeing & kayaking, fishing, and bushwalking.
Camping is a relaxing activity. After the week-long tiredness, it is important to mark a short trip to the nearby campgrounds to cherish nature. Check the list as mentioned earlier and pick your campsite that fulfills your requirements. Many campsites are pet-friendly, while a few are not. You can search for 'best caravan parks WA' on google and find the ones mentioned above.