Our pick of the Best Camping Table For Australia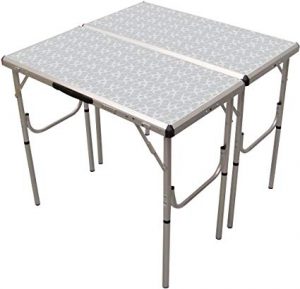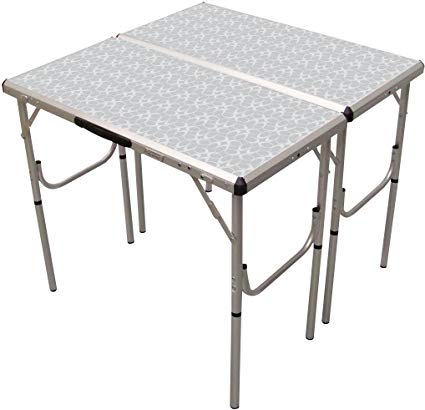 Have a sturdy place to eat your snags with a quality camping table!
No need to rough it completely when camping when you can easily take with your a few convenient items such as a camping table. Gone are the days of having to lug around a large, heavy table, there are now a range of tables on the market that are both lightweight and pack away for easy transport.
I'm sure you would agree that having a sturdy place to sit and either prep food, or eat it, is a major checklist item for any regular camper. It not only makes for a more enjoyable dinner time, but also provides a convenient platform for kids to do drawings, or play a game of cards.
There are several different styles of camping tables, so let's get straight into our camping table reviews.
In our opinion, the best camping tables for Australia are:
Best Camping Table for Australia: Reviews 2020
1. Triwonder Ultralight Aluminum Folding Camping Table Collapsible Portable Roll-Up for Outdoor, Camping, Picnic, BBQ, Beach, Fishing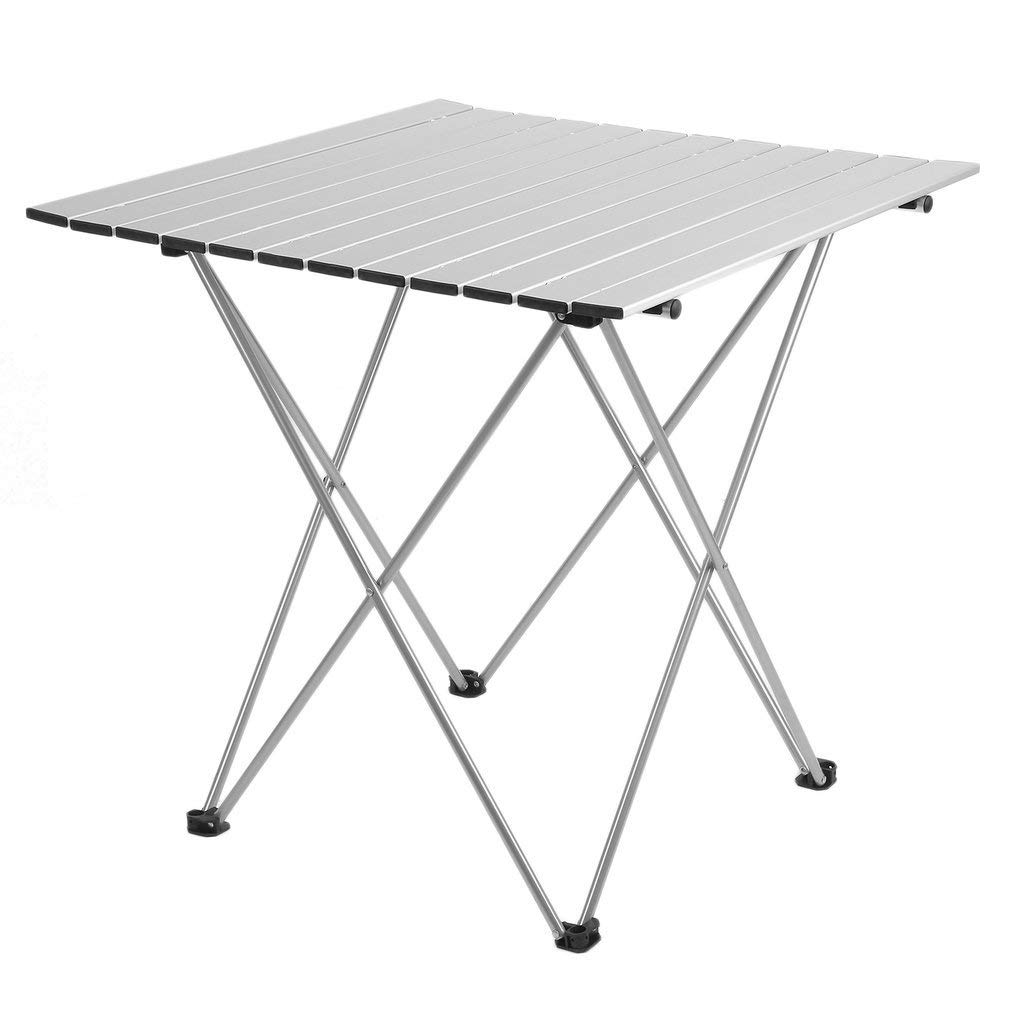 Triwonder Ultralight Aluminum Folding Camping Table Collapsible Portable Roll-Up for Outdoor, Camping, Picnic, BBQ, Beach, Fishing
2. Kamp-Rite 2 Tier Kwik Prep Table, Silver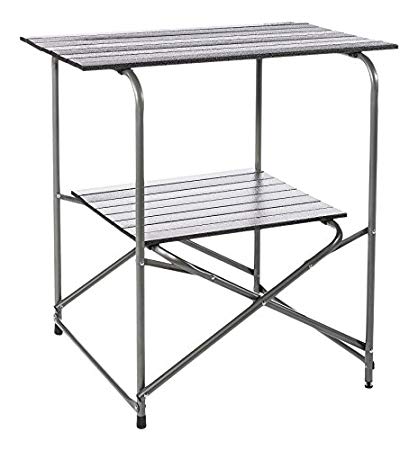 Kamp-Rite 2 Tier Kwik Prep Table, Silver
3. ONIVA – a Picnic Time Brand Portable Folding Picnic Table with Seating for 4, Blue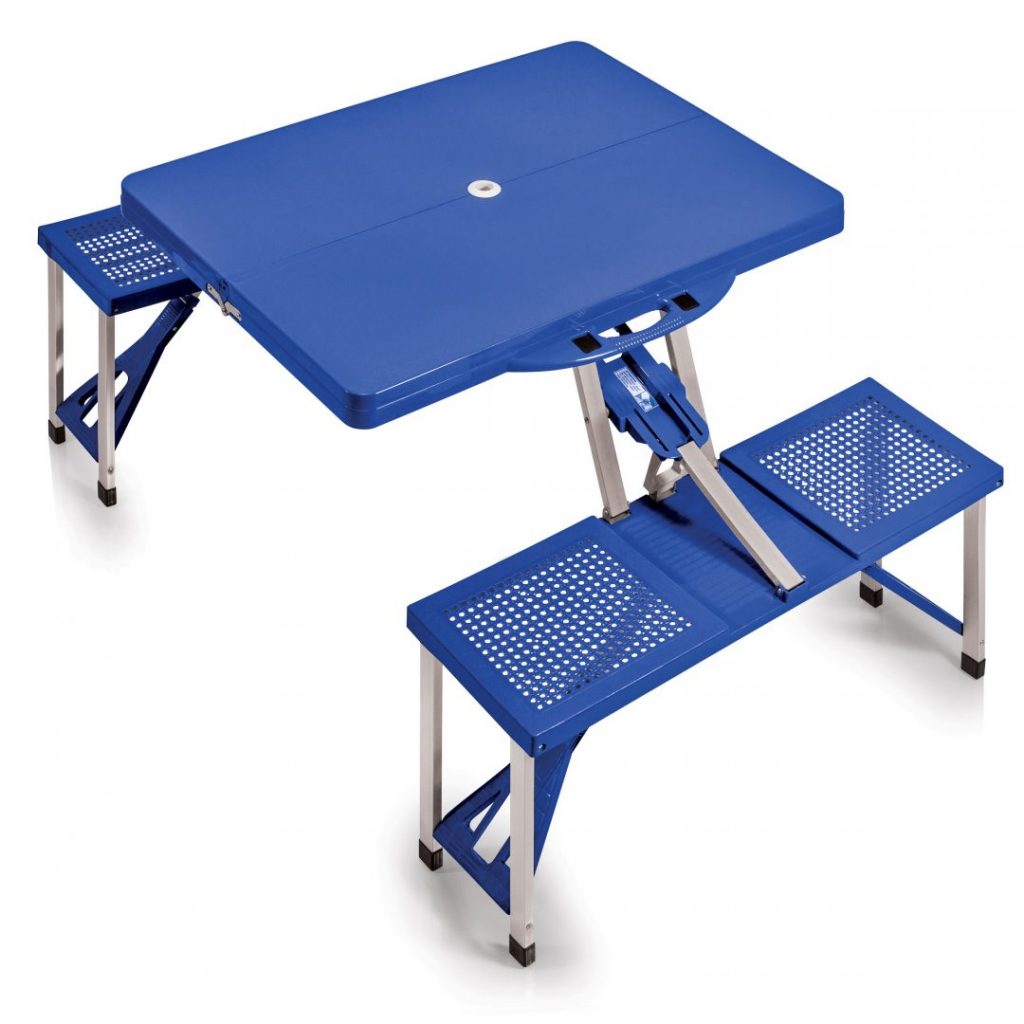 ONIVA - a Picnic Time Brand Portable Folding Picnic Table with Seating for 4, Blue
4. Coleman Pack-Away 4-in-1 Adjustable Height Folding Camping Table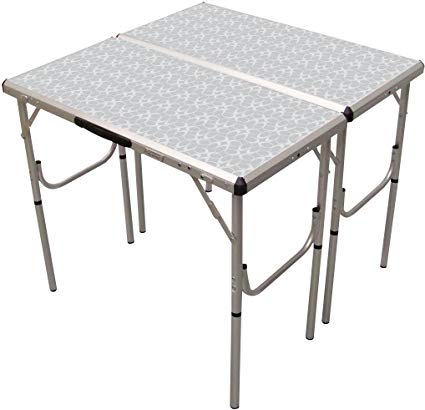 Coleman Pack-Away 4-in-1 Adjustable Height Folding Camping Table
5. FrenzyBird 4-Person Folding Picnic Table with 4 Chairs, Height Adjustable, Portable and Lightweight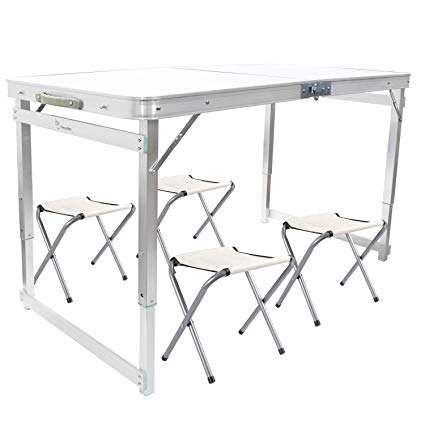 FrenzyBird 4-Person Folding Picnic Table with 4 Chairs, Height Adjustable,Portable and Lightweight