Are you an enthusiast camper who wants to set up your caravan with more than standard accessories? A caravan equipped with all the necessary items enhance your camping experience, including safety. These items also help you design your camping vehicle according to your lifestyle, and your home on the wheel gets the perfect aesthetics which gives it a luxurious look.
Here we have come up with the top 10 items for your caravan to enhance its functionality and make your trips more convenient. Keep reading to include the most popular addons for campervans and caravans.
1. Caravan solar panels
Smart and regular travellers save energy and time by getting 12v solar panels installed for their caravans. Solar panels can help you in providing sustainable living when you are on long trips. Moreover, you can stay stress-free while camping as you don't have to rely on the main power system. Moreover, having solar panels by your side while camping offers you independence as you can carry the portable solar panels with you at the camping site.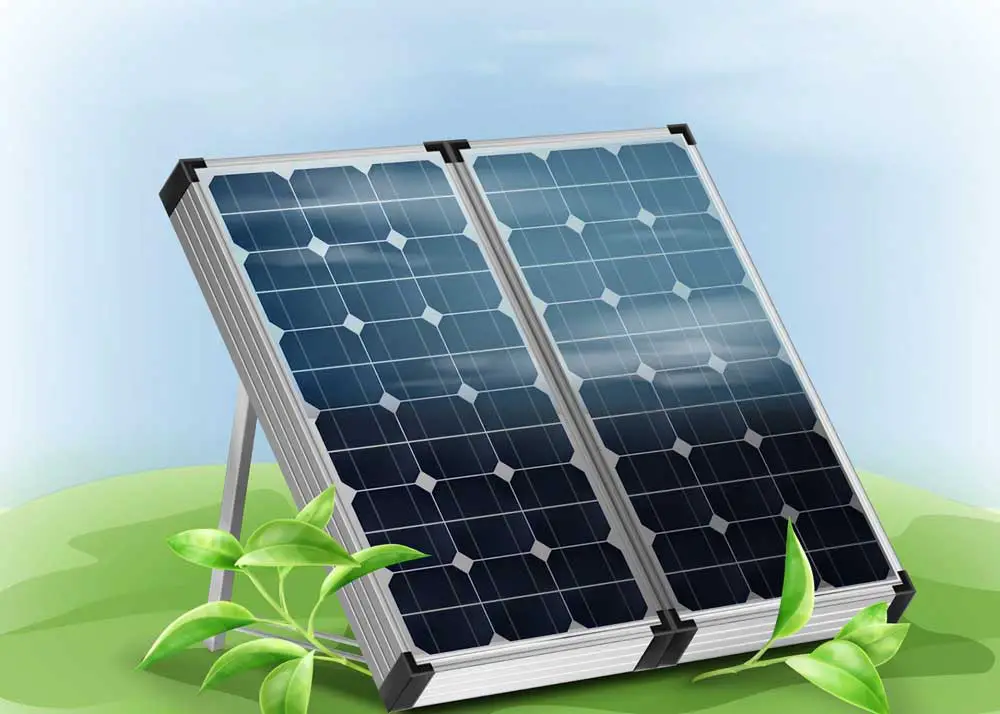 On top of everything, you can easily charge the auxiliary batteries and other basic items like mobiles, ridges etc., so that you will not lack anything in your camping experience. In addition, using solar power means a clean source of energy and demands a little cost for a one-time setup. So, choose the best suited solar panel for your caravan now!
2. Caravan washing machine
We know that you are on a camping trip to escape the daily worries, but unfortunately, you cannot avoid washing. So, the best solution to do the job is the portable caravan washing machine. There is a wide range of caravan washing machines available to wash your clothes all in the convenience of your caravan.
If you include a caravan washing machine in the list of your caravan addons in 2021, then you get rid of the long waiting queues at the holiday park laundries. Moreover, you don't need to wash your clothes at a fixed time, but you can wash your clothes when you feel like it. Therefore, find the best-suited caravan washing machine before your next trip to save your money from public laundries.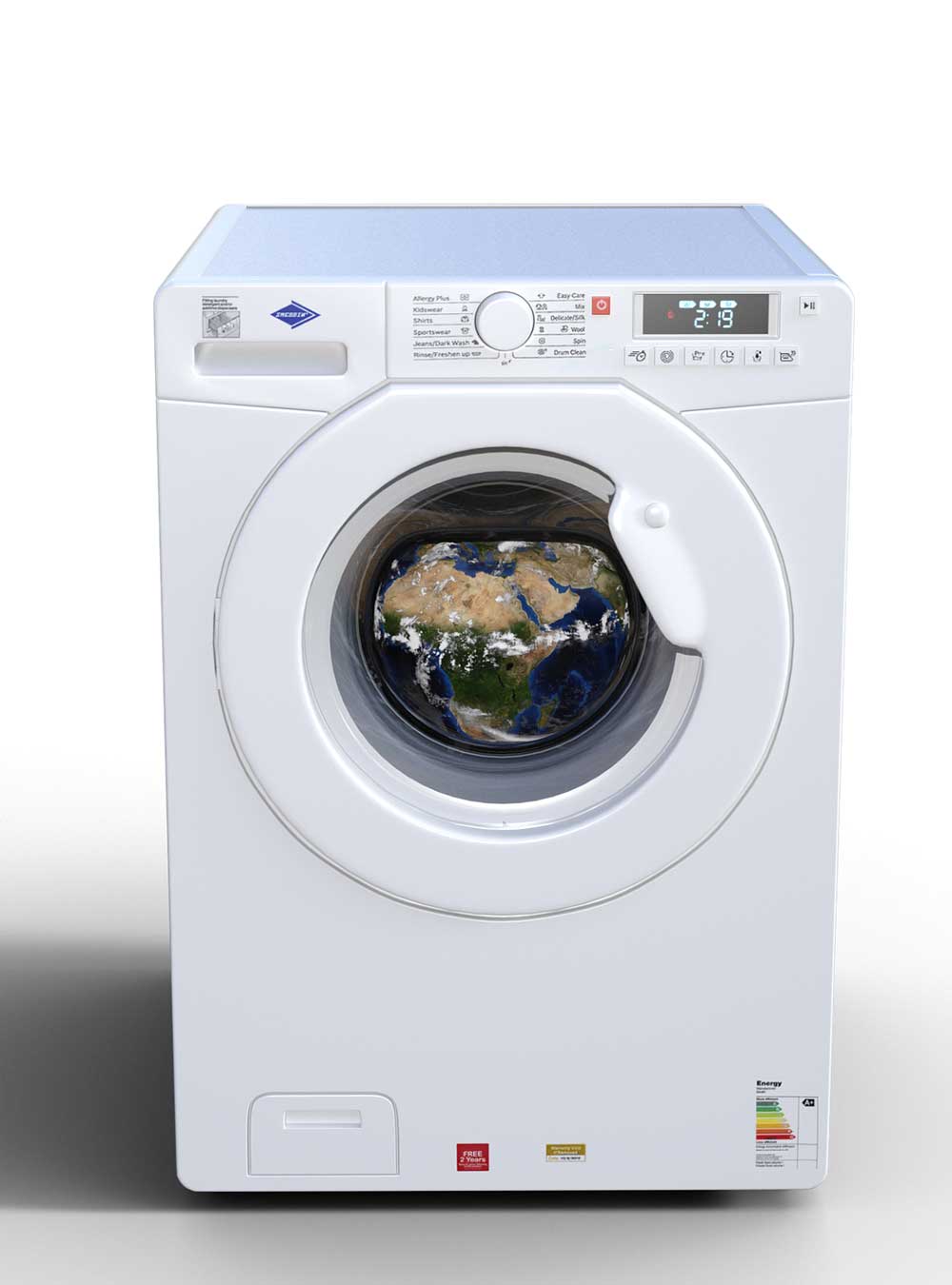 3. Caravan Awnings
If you embark on a camping trip with a group of friends, all you need is a little more space to sit comfortably. Also, these awnings can protect you from bad weather conditions. Moreover, you can create a customized living space to enjoy with your friends outside the caravan, and you can make a separate room with the caravan awnings using annex walls.
Furthermore, to improve your camping experience, you can get useful accessories like annexes, awnings, anti-flap kits etc. With the rising interest in camping among people, many brands have launched stylish caravan awnings to add an aesthetic look to your caravan.
4. Rechargeable/portable moving fan
Another vital accessory for your caravan should be a rechargeable moving fan. You may have a central air conditioning system installed in your caravan operating on mains power. So, having a rechargeable and portable 12v fan allows you to use it anywhere you want.
Furthermore, having a moving fan can do yourself a favor if you don't feel like turning on your AC system because it is not so hot. As it is a portable fan, you can fix it in your tent, at the camping place etc. Also, to increase the airflow in the caravan, you can use the rechargeable fan with your Air conditioning system.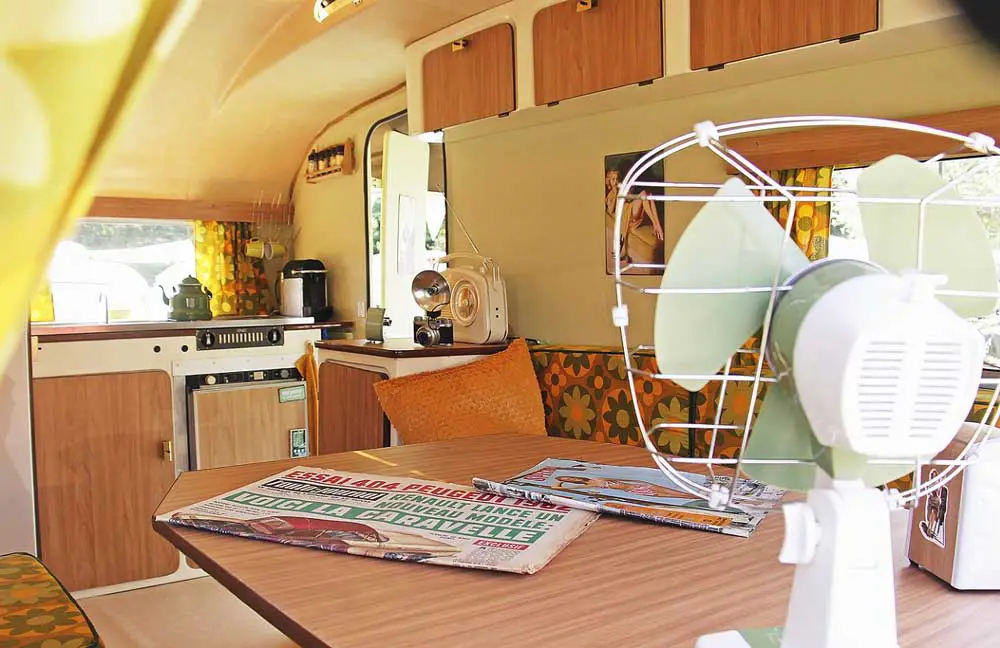 5. Caravan Safety Accessories
When talking about the top caravan items, nothing is more important than the safety of the caravan and the campers. So, to ensure you will have safe travelling, don't forget to include the GPS tracking instruments, SC, and other electronic gadgets that can help you out during emergencies when camping in remote areas. For example, GPS tracking devices can assist in finding the stolen caravans. On the other hand, the ESC is electronic stability control meant to handle emergencies when you badly need towing.
Moreover, it can help to minimize the hazards by increasing driving control. For example, it can decrease the stopping distance by tracking the unsafe swerving. The other item you can use for safety purposes is caravan levellers. Caravan levellers are used to knowing about the caravan load levels. This wireless technology helps to make caravan towing and travelling more practical.
6. Caravan Diesel Heater
Caravan diesel heater is a must have caravan accessory for you if you love caravanning in winters. Also, having a caravan diesel heater makes your camping self-sufficient. You don't need to depend on the split AC unit and power your heat.
So, a handy solution is to install a caravan diesel heater in little time. Moreover, buying a diesel heater for winter camping is a cost-effective solution as you can buy a quality caravan heater for just a few bucks. So go and grab a one for comfortable camping in harsh weather!
7. Caravan Smart TV
It may sound odd watching TV when you are going to do fun and adventurous things. But the most entertaining solution while you are on the roads for long travelling hours is watching TV. For example, suppose you reached your camping destination but can't go outside because of the weather conditions.
At this time, your favourite TV show or movie will be the right and entertaining companion for you. So, to have a good time while traveling, you can go for a caravan smart TV.
Final words
These are the top addons for your caravan in 2021 for an unforgettable caravanning experience. But, especially if you are interested in camping in remote areas, don't go without the caravan accessories mentioned above. So, don't delay and set up your caravan with these latest accessories to enjoy a better living standard when on the camping adventure.