Spending some days with family or friends outdoors can be either an amazing adventure or a nightmare. Your good or bad camping experience mainly depends upon one factor: what you pack for camping. To make your camping a fun experience, make sure you pack everything listed in this checklist. Although this list is not specifically for first-time campers, everyone can benefit from it to make your camping trip an unforgettable one.
Water bottles
What is your plan to take water to your campsite? Will your campsite have availability of drinking water or not? Before you go camping, you must know the answers to these questions.
Water is essential, especially when you are walking all day under the sun. So, water bottles are the basic need of camping. Carry them so that whenever you find fresh water, you can refill it again.
Camping Tent
A tent is the most important thing you need while camping. Even if you want to sleep under the magical blanket of stars, a tent is a necessity. Imagine what will happen if there is rain outside and you don't have a tent with you. It will spoil your trip.
You must check a few important things before opting for a tent for your trip, such as the size of the tent, the weather of the camping site etc. First, check the weather of your camping spot, especially at night before you go and choose the tent's fabric according to that.
How many people will go camping? Whether they will share a tent or do they want individual tents? The answers to these questions will help you decide whether you should buy a small tent such as a hiking tent or bigger a larger family tent.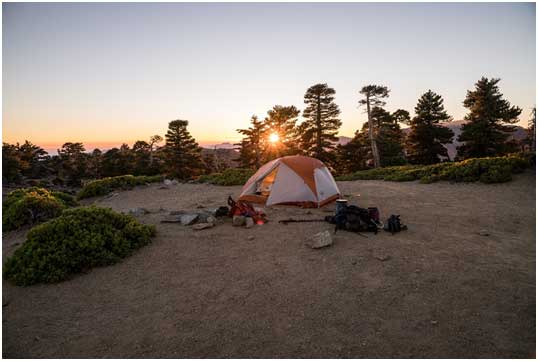 First aid kit
It is common to have a cut or sprain during camping. So, you have to prepare for all these things in advance. These normal cuts can become infected if not treated instantly. Pack your medical kit that includes ointments, band-aids, insects repellents and some basic medicines. During this pandemic COVID-19, your first kit must include sanitisers and masks for safety purposes.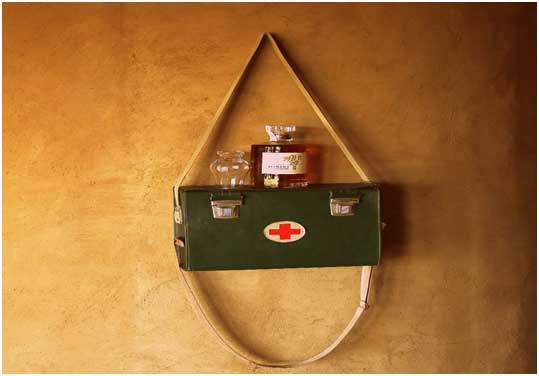 Maybe you will not need these things, but it is a necessity to have. Someone else may need these things.
Sleeping bag
Even if you invest in the best tent, trust me, you will want a sleeping bag too. There is always a chance that the temperature of the camping area drops at night. During this time, the sleeping bag will act as a boon for you.
There is also a chance of insects and bugs at night. If you don't have a sleeping bag with you, your exposure to them is most, and you will have an uncomfortable sleep. This will affect your next day's plans. Don't forget the bumpy ground of the campsite where you will place your tent. In all cases, you must have sleeping bags with you.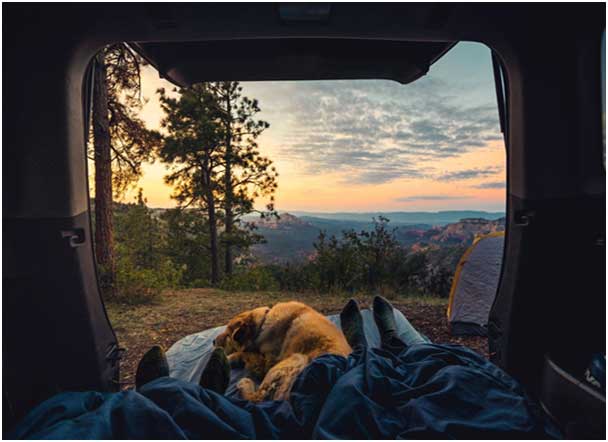 Map or GPS
A topo map and compass are the basic need of navigation during camping. Even you know the path around your camp area, you must have these basic needs.
What will happen if the changing position of the sun can make your recognizable path seem strange? Then a map and compass will help to find your path in the wild forest area. Nowadays, GPS in your phone has replaced the map but make sure your phone is fully charged.
Fire starter
I think camping is incomplete without a crackling bonfire. If your campsite is near the forest area, you will get the wood as much as you need. But you will want a fire starter such as a matchbox, lighter etc., to kindle the fire. When it comes to making a campfire, make sure you take two types of starters so that in case one fails, you will use the second option.
Lamp and torch
There will be no light at night except a campfire in camps. Trust me; this is when you will understand the worth and need of a lamp or torch at camp.Nowadays, light sources that are portable, battery-powered such as a head torch, portable lamp, etc., are campers' choices. These light sources will help you to find something in tents, your way around the campsite or want to go to the toilet.

Knife
While camping, you may need to open a sealed package, cut a rope, slice cheese, tighten screws, sharpen the walking stick etc. A good knife is ideal to do these tasks. However, if you don't have a knife with you at the campsite, these tasks become nearly impossible, and you feel frustrated.
Suitable Clothing and Shoes
The next tip to make your camp enjoyable is to pack clothes according to the campsite's weather. If you are going to some cool region, pack your bag accordingly. For a rainy area, pack your raincoats. But don't pack unnecessary clothing items; it will act as a burden for you.
Trekking or hiking shoes/boots are also a must pack item when camping as you have to walk on uneven and rough roads. A pair of comfortable shoes can ease your fatigue and avoid nasty blisters which can ruin a trip quickly.
Rubbish Bag
Our responsibility is to make the campsite clean so that the next camper can enjoy the same as we did. For this, you have to collect and put your waste in trash bags. Then dispose of the trash bag at the designated place and make the campsite clean. So add a trash bag to your checklist as the basic requirement for camping.
The above list is the top ten essential things we need as a camper at the campsite. Except for these items, there is also a list of items which may be need of some campers that is given below:
Shelter

Ground cloth
Sleeping mat
Extra Stakes

Bedding
Cooking

Charcoal or firewood
Plates and bowls
Mixing bowls
Cooking utensils
Air tight containers
Dish pan and many more…

Personal

Flip flops
Soap and shampoo
Toothbrush and toothpaste
Perfumes
Other personal items

Miscellaneous

Books
Fishing gear
Camera
Sunglasses
Playing cards/toys
Umbrella
Fire extinguisher
The list of things you want in camping varies according to personal requirements and campsite, but the above list will help you make your camping more adventurous and interesting. In addition, you can take it as a reference while planning your next camping trip.