Light up your area when camping at night with a quality headlamp torch!
When it's a dark night and you need light, nothing would prove to be more beneficial than headlamp torches. One of the best things about headlamp torches is that they are very versatile. Whether you are a mechanic, an electrician, or a person who often goes camping, buying a headlamp torch would be one of the best decisions of your life.People can use them in their daily lives too, especially if you live in an area that suffers power outage a lot. If you are also interested in buying a headlamp torch but are overwhelmed by the number of headlamp torches available in the market at the same time, then you have come to the right place. We have made things easier for you by not only reviewing the best headlamp torches available in the market today but also including a buyer's guide that is sure to aid you in your purchasing decision.Anyway, let's get straight into our
headlamp torch reviews
. In our opinion, the best lanterns are:
Energizer LED Headlamp Flashlight
Rechargeable Headlamp Torch Reviews 2023
Black Diamond Storm Headlamp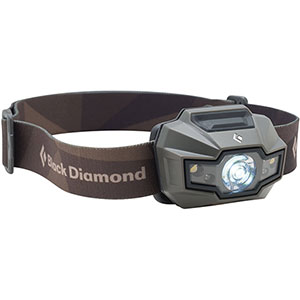 Black Diamond is an excellent brand that has been making hiking and skiing equipment since 1989. After all these years, if there is one thing we know about the brand, it is that they have perfected their art of making useful equipment. This headlamp is an example of how far the brand has come. It is one of the most durable headlamp torches out there in the market, and it has several light settings- all of them are versatile, with their usage depending on different activities.
The headlamp torch features one quad power LED and one double power white LED that emit 350 lumens. It also has an impressive run time. So, if you are worried about losing your way in the middle of the dark because your headlamp ran out of batteries, then don't worry. You would never have to face such an issue with this headlamp. Another highlight of the headlamp is its ability to remember your preferred brightness settings. No more adjusting the brightness every time you use the headlamp.
It is durable
It has several light settings
It has a good battery life
It takes some time to figure out its settings
NITECORE NU32 Nitecore NU32 Rechargeable LED Head Torch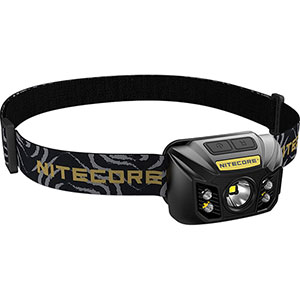 If you want headlamp for multiple purposes, then you would love to have the next product on our list, Nitecore NU 32 headlamp. It comes with not one but three light sources: a primary white LED which has four brightness levels, a red auxiliary LED that is suitable for night photography or emergencies, and a high CRI auxiliary LED that is suitable for tasks such as reading or knitting. The headlamp also happens to be quite durable and lightweight. At only 3.51 ounces, you would have no trouble wearing the headlamp for a long time.
The engineers deserve a round of applause for using polycarbonate for manufacturing it. The material does a great job of keeping it safe when you are using it during harsh weather conditions. The headlamp also comes with a power indicator that shows you how much battery is remaining. This can be very helpful for when you are thinking whether you should charge your headlamp or not before embarking on an adventure.  Finally, the headlamp comes with a micro-USB port, so it is easier for you to charge it.
It comes with three different light sources
It is lightweight
It has a micro-USB port
The battery life is average
LEDLenser H7R Headlamp Rechargeable
The next headlamp on our list by the brand Zweibrüder is suitable for those people who often spend their time doing home projects. You could be fixing your lawn or repairing the staircase- in any situation, this headlamp is going to be worth it. There are a lot of fantastic features in this headlamp, which is why it made it to our best headlamp torches list. It does not weigh a lot, and it is quite powerful too. The 1000-lumen brightness is enough for you to do your job efficiently.
Another excellent feature of the headlamp is that it is adjustable.  With climate change on the rise, it is nice to see a brand like Zweibrüder making its product eco-friendly. If dirty headlamps annoy you, then this would be a perfect fit for you as you can remove the head strap and wash it. It doesn't matter where on earth you take the headlamp with you; you would have no problem charging it as you can charge it just like you charge your smartphone: with a USB port.
Very powerful / 1000 Lumens
Rechargeable
You can easily adjust it
You can remove the head strap
The focus of the beam cannot be changed
SLONIK 1000 Lumen Rechargeable 2x CREE LED Headlamp w/ 2200 mAh Battery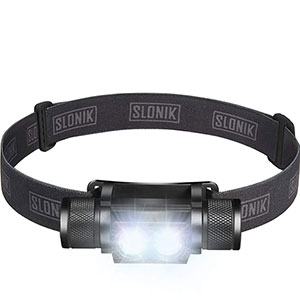 If you are in the market to purchase a powerful headlamp, then you would find our next product suitable. This 1000 lumen headlamp is so powerful that it can emit a 220-yard beam. And the perfect thing about the beam is that it does not ruin the colour of the objects it is illuminating. You will not find this feature in other headlamps. While we have had our fair share of troubles with the battery life of other headlamps, we did not face any such issue with this headlamp. Just with 2 hours of charging, it provided 8-hour battery life while in high mode and 3.5 hours while in high mode.
Some of its additional features include that it is dust and water-resistant, which makes it ideal for harsh weather conditions. You can use the headlamp for both personal and industrial uses. The portability factor is another essential feature of the headlamp. After detaching it, you can keep it in your pocket to easily take it from one place to another.
It emits a 220-yard powerful beam
It has an excellent battery life
It is dust and water-resistant
Energizer LED Headlamp Flashlight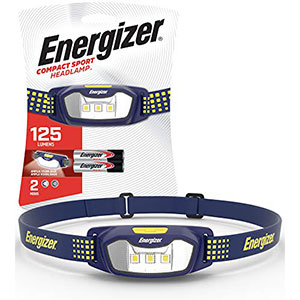 The last headlamp on our list is by a brand known for making durable batteries- Energizer. The brand claims that this headlamp provides 15 times brighter LED than a standard LED. It consists of 6 light modes; whose usage depends on different activities. When you are using the headlamp in high mode, it can offer up to four hours of light. The modes we mentioned earlier are as follows: high, low, wide, wide low, the red and green lights are for night vision settings and the flashing red for emergencies.
Whether you want to use it for professional purposes or personal ones- you would have a great time keeping yourself safe with this headlamp. The safety feature of headlamps is often overlooked. But when you are running at night, and you cannot see anyone for miles, a powerful headlamp provides much-needed relief. Finally, like some of the headlamps on the list, this headlamp is also water-resistant and is you cannot damage it if you drop it for up to 1 meter.
It provides 15 times brighter LED than a standard LED
It has six light modes
It is drop and water-resistant
Turning it on and then turning it off is troublesome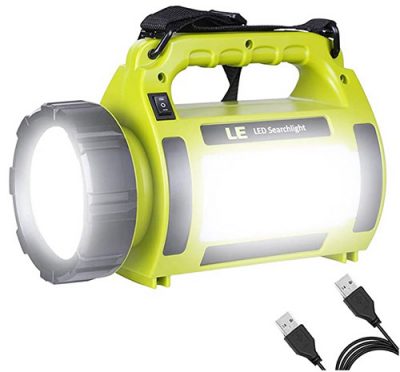 Your Guide to buying a Headlamp Torch
Buying just about anything, not just headlamp, is a daunting task. That is why you need to consider some factors which would make your buying decision easier. Once you narrow it down from there, you would be good to go. Those factors are:
Torch Brightness
The primary reason why you are buying a headlamp torch is because of its brightness. If the light isn't bright enough for you to manage your activities, then there is no point in buying a headlamp. If you want help with how bright the light is going to be, check for lumens. Brightness is measured in lumens. Lumens can vary, ranging from as low as 50 to as high as over 1000. The intensity of a headlamp torch is also going to affect battery life. For example, if there is a 1000-lumen headlamp, then it would require more batteries as compared to a headlamp that uses only 400 lumens. The brightness also depends on how you intend to use the lamp. If you are a frequent hiker, then you should buy a headlamp that has a strong lumen count. On the other hand, if you are just buying it for running or using it inside your home, then a low lumen count would do perfectly fine.
Price
Another essential factor you should consider before purchasing a headlamp is the price. The good thing is, you don't have to spend a lot of money to get the right headlamp. You might be more inclined to buy a cheap headlamp, but you have to remember that those things are not durable. After using it for a few months, you would need to replace it anyway. So, why not buy one that you would not need to replace for years to come? When you are purchasing an expensive headlamp, the price might seem high at first. But when you start using it and it helps you in your activities like hiking, running or camping- the headlamp would be worth it.
Rechargeable vs non-rechargeable headlamp
Both rechargeable and non-rechargeable headlamp torches have their pros and cons. A rechargeable battery is good for the environment. Since you don't have to dispose of any batteries, you are not producing any pollution. On the other hand, one downside of rechargeable batteries is that they run out of charging faster as compared to non-rechargeable headlamps. And if you in the middle of your camping trip, you would not be able to recharge it as it requires a USB charging port. Non-rechargeable headlamps consume batteries. You will need to throw them once they are empty. You would be leaving behind a great deal of pollution. Furthermore, you would also have to spend more money as replacing batteries costs money.
Battery life
The battery life of a headlamp is another critical factor for you to consider. It matters a lot, especially if you live in an area that often suffers from a power outage. The battery life of a headlamp varies. Some headlamps can give up to 30 hours of light on a single charge while others can give light for around 4-5 hours. Some other factors contribute to the battery life of a headlamp. If you are using a headlamp with multiple lighting modes, then using it on high settings would consume battery faster than using it on low lighting mode.
Popular Headlamp Torch Questions
Q. What is the most powerful headlamp torch?
Some headlamp torches have as high as 6000 lumens. People use powerful headlamp torches for when they are going camping or when they require a headlamp that can cover a wide area.
Q. How many lumens would be suitable for me?
It depends on your use of the headlamp. The more lumens in a headlamp, the burgher it is going to be. For lighter tasks, such as reading or running, a 100-lumen headlamp would be enough. However, if you plan to hike or camp, then you are going to need a more powerful headlamp.
Conclusion
Now that you have read a comprehensive guide about best headlamp torches, we hope we have armed you with enough information to make an informed decision. What we recommend is that you figure out a few things first- your budget, what you will be using the headlamp for, how long the battery life should be etc. Narrowing it down from the factors mentioned as before would do half the work for you. All of the headlamp torches we have included in our list have excellent features that make them unique from one another.