1770, or Seventeen Seventy as it is written out on maps, is a gorgeous coastal town in Queensland. You will find this destination within the Gladstone Region. Many people call this part of the country the Discovery Coast. The reason for this is it is the area where Captain James Cook landed in Queensland when he was out on a voyage during the 18th century.

The name of this town was taken from the exact year that Captain Cook landed there. This is mainly a fishing village, since it is surrounded by water on three sides. The water is comprised of Bustard Bay and the Coral Sea.

You will have many different ways to reach 1770, although it is basically dependent on where you are traveling from. Your journey from Gladstone will entail you driving along Bruce Highway until you reach the town of Miriam Vale. From there you will continue on towards Agnes Water before heading north. The distance of this trip will be one hundred thirty kilometers.

There are two different routes from Bundaberg, but the coastal drive is highly recommended. That one will take you through the towns of Rosedale, Lowmead, Roundhill, and eventually Agnes Water. The travel distance is the same as from Gladstone. While you can easily rent a house or apartment for your stay, you will prefer the best 1770 camping grounds.
Best 1770 Camping Grounds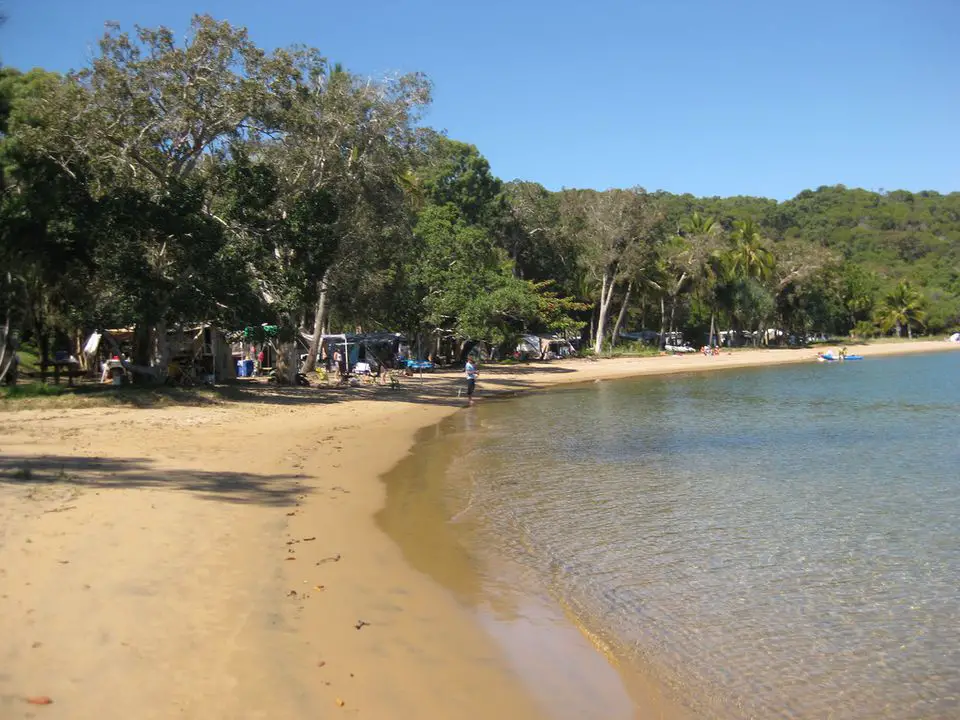 The 1770 Camping Ground is only seven kilometers from Agnes Water, so you will never be too far from shopping and dining out. You will find this camping ground within Round Hill Headland, right in a secluded bay.One of the popular activities in this part of 1770 is reef fishing, but you will find so many other activities to keep you busy during your stay. Your mornings can begin with a little golf or paddleboarding, but make sure you stop in time do a little mud crabbing before dinner or go bushwalking. This is also where the day trips to Bustard Head leave from, as well as all the Lady Musgrave Island cruises.This
camping ground
caters to tents and RVs, but you must choose your site carefully. Only sixty percent of the camping sites have water, power, and sullage, which is needed for RVs. The beachfront sites only have power, so those are best reserved by those tenting. There are also a few sites that do not have power at all, which is perfect if you really want to rough it during your camping experience. It is important to note that NO dogs are allowed at this campground.There are not a ton of amenities at this camping ground, but you will find a camp kitchen and free Wi-Fi, as well as laundry facilities.
Captain Cook Holiday Village
Captain Cook Holiday Village can be found over in 1770 OLD. This camping ground is not too far from Agnes Water and is quite drivable from many of the main cities in Queensland.

One of the best things to do when staying at this camping ground is walking through the park. There are many different wildlife species living in this area, so it is possible to see everything from possums and lorikeets to kangaroos and wild bush turkeys. When you are tired of the mainland, you can easily wander down to the secluded beach for a little surfing, swimming, or even relaxing in the sand.

As a camper, you can have any type of camping experience of your dreams at this camping ground. While they have campsites for tents and RVs, they also rent out villas, bungalows, and cabins for your comfort and convenience. The villas and bungalows have two bedrooms and kitchens, while the cabins have a few extra amenities.

You will love the swimming pool, running path, undercover barbecue area, laundry area, and playground. However, your favorite areas will be the fish cleaning station and the communal kitchen.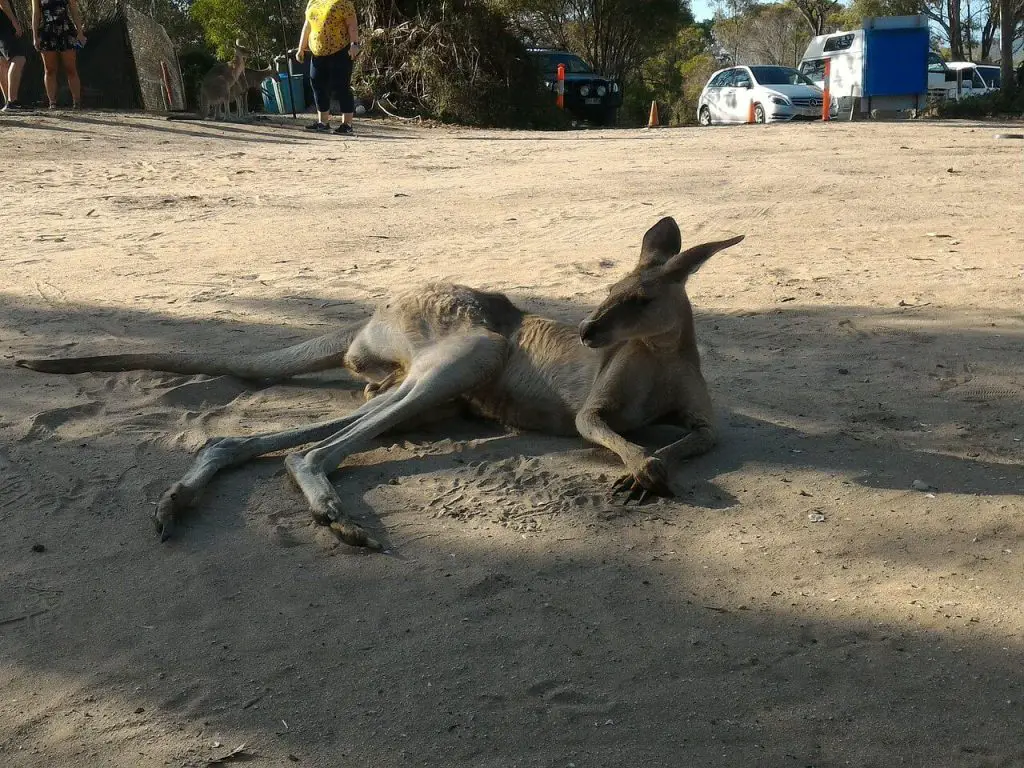 Horizons Kangaroo Sanctuary & Campground
It is just over three kilometers from Agnes Water to the Horizons Kangaroo Sanctuary & Campground. This campground is not that close to the water, but that doesn't mean you won't have plenty to keep you occupied during your visit.

This camping ground is located in a wonderful area and there are spectacular views in every direction. This is a kangaroo rehabilitation sanctuary, so you will have plenty of options when it comes to interacting and feeding the kangaroos.

This camping ground is for tents and RVs. It is best to arrive well before dark, so you can check in and find your way to your campsite.

There are not too many amenities at this camping ground. The kitchen area is where the two bathrooms and showers are located. After you prepare your meal, you can easily enjoy it in the sitting area outside the kitchen.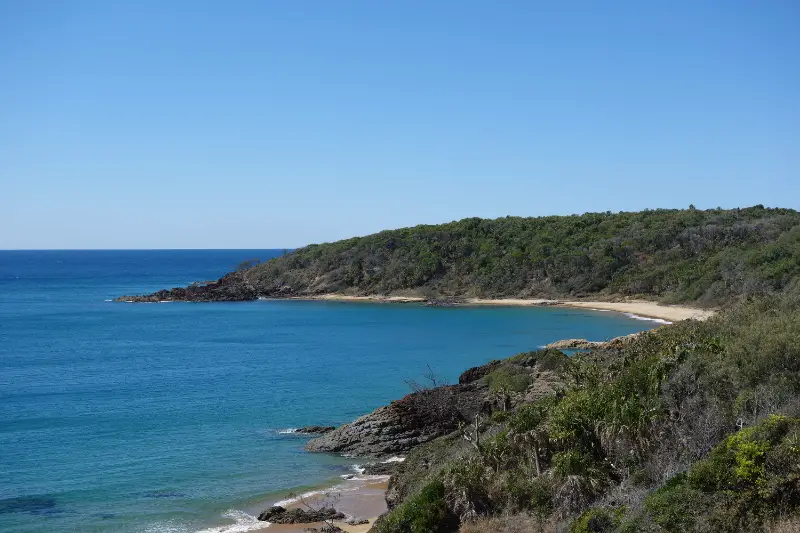 Workman's Beach Camp Grounds
You will find Workman's Beach Camp Grounds off Springs Road over in Agnes Water. These camping grounds are actually only one kilometer from the Agnes Water Township, so you can easily walk there to do your shopping or grab something to eat.
This is the perfect campground if you want to be near civilization, while also experiencing phenomenal views and time on the beach.
There are thirty-eight campsites and they can be used by those in tents or RVs. You cannot reserve a camping site in advance, and they are all given out on a first come basis.
Dogs are allowed at this camping
ground, but you must make sure you follow all the rules.
The amenities at this camping ground include bathrooms, a beach shower, gas barbecues, and picnic tables. There is also drinking
water throughout the camping
grounds.
These are the best camping grounds in 1770. You can easily choose any of them when you decide to visit this beautiful, and historic part, of Australia.