If you want to explore new places, Caravanning is the best option to travel on your terms. It is one of the best ways to discover beautiful hidden places while travelling at your speed. If you plan to go on Caravanning during this summer, we will provide a list of must-do things on your trip that make your holidays more exciting and adventurous.
Here is the list of activities that can add fun to your caravanning trip
Plan a Hiking Trip
Go on hiking to make your trip more thrilling. During your summer caravanning, make sure you invest some time to find a different route to reach your destinations.
Hiking is one of the best activities to escape our daily routine lives and explore nature. But for this, you also need to pack the right essentials and gear!
The essential list includes:
Sleeping bag and camping mattress
Stove and fuel
Kitchen supplies
Plenty of food
Water bottles and water-treatment supplies
Weather-appropriate clothing
Emergency and hygiene supplies
Small repair kit
If you ever make a plan to go hiking during your caravanning, then while you're packing, use this handy backpacking checklist to ensure you don't forget anything important.
Make a splash with some great water activities
Watersports are one of the best ways to stay cool off under the blazing sun while caravanning. Plenty of water sports families can do together, making it a great way to get quality time with your loved ones.
Here are some watersports that you might want to try out this summer – from traditional favourites to unique, new opportunities:
Waterskiing
Wakeboarding
Kneeboarding
Surfing
Bodyboarding
Bodysurfing
Canoeing and kayaking
Stand-up paddleboarding
Fishing
Windsurfing
Kiteboarding
Sailing
Jet Skiing
Parasailing
Skimboarding
Swimming laps
Pool games
Snorkelling
Scuba diving
Whitewater rafting
Playing games
Going caravanning can be very challenging, especially when your little ones get bored easily. To avoid tantrums from bored and restless children, you can try different games to enjoy family bonding and plenty of fun during your journey, whilst on-site and when you're out exploring.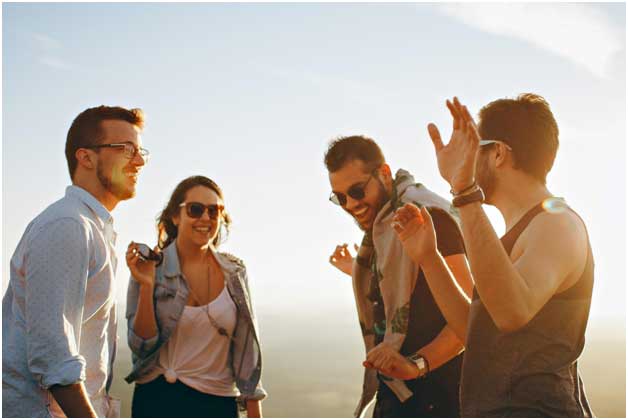 Credit:images.unsplash.com
Here is a list of simple games you can try during your next road trip with the whole family:
Guess the Song
Title Tic Tac Toe
Countries-Animals-Names
I Spy
Pictionary
Memory game
Ring Toss
Swing Ball
Charades
Enjoy playing some of the above games on your next caravanning trip.
Fly a kite
On your next caravanning trip, you also can try the activity of flying a kite. There is something special about flying a kite, particularly if you and your kids have made it yourself. A simple kite is easy to make. All you need is some ordinary things, a creative mind, some patience, and a breezy day.
You can search for some ideas to make kites online, then make it according to the raw material you have. After completion of kite making, Fly it. Find an open ground that is away from trees or electrical cables. Stand in the opposite direction to the wind. Unwind the string gradually to allow the kite to lift higher in the sky.
Geocaching
It is a fun treasure hunt for all the family. It is perfect for those people who like to try new activities during their caravanning trip. Geo means earth, and cache means hidden item. It is an activity whereby people hide 'caches' in different places, leaving some clues and coordinates on the geocaching.com website or its mobile application to help their cache be discovered. This activity has many benefits also such as:
It is suitable for all age groups.
It will make your trip more adventurous.
You will meet like-minded people.
It helps you to keep active.
Do nothing – Take time out to relax
We have planned trips or holidays to relax and start our daily chores with new enthusiasm. So make sure that you include at least one day to sit and just relax to boost your mind in your next caravanning trip. On this day, you can simply read a book, go for a massage, sit in a spa bath or do whatever makes you feel relaxed.
Stargaze
One of the greatest pleasures of camping is a night spent gazing at the stars. All you need is a camp chair, a blanket, a cup of hot chocolate and the desire to gaze at the heavens. It is a boon for the people who live in cities with tall buildings and a lot of pollution where it is not easy to show different constellations to your children. If possible and you want, you can also invest in a telescope and a pair of binoculars. So next time during your summer caravanning, include this activity as the Caravan holidays offers you opportunities to enjoy stargazing.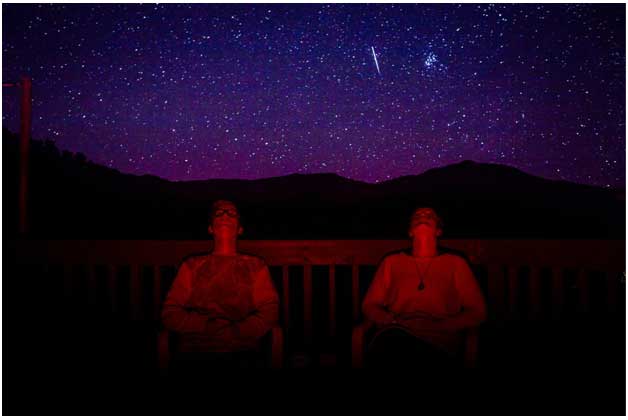 Credit:images.unsplash.com
Summer caravanning holidays can act as a beautiful dream. Of course, you can enjoy the above activities during caravanning, but they can also be uncomfortable and frustrating when the temperature rises. But don't worry, we've penned down a list of handy tips and tricks to help you to keep yourself cool and enjoy a lot while caravanning in summer.
You have to service your tow vehicle before caravanning in the summer season.
Your caravan's air-conditioner and refrigerator will work harder. So it is mandatory to service your air conditioner and fridge from some professional.
If possible, hitched your campervan the night before and set the alarm to get up before the sunrise to avoid driving in the midday heat.
Nowadays, most caravans have their inbuilt camping fans but ensure that you pack a portable fan or two when caravanning in summer.
When caravanning in summer, it is necessary to vary a generator with you to run your refrigerators and air conditioners.
Wisely choose the place to park your campervan. If possible, always park it in the shade and also see the direction of the sun.
Always cook outside the caravans in the summer, so that the inside temperature does not increase.
If you are planning your next caravan trip in the summers, make sure to follow these tips to make it more enjoyable.