Thinking of spending a relaxing weekend with your family? Camping is one of the best ways to relax, explore new spots, and de-stress. Don't you agree? Have you been searching for the one perfect camping spot out of the endless options to spend quality time with your family?
If you are looking for the best camping spots near Sydney, then you are at the right place. With several national parks, beautiful deserted beaches, and so much more, Sydney is the perfect place to have a memorable weekend. Down below we have shortlisted some campsites within 2 hours drive from Sydney that you'll surely admire.
Euroka Campground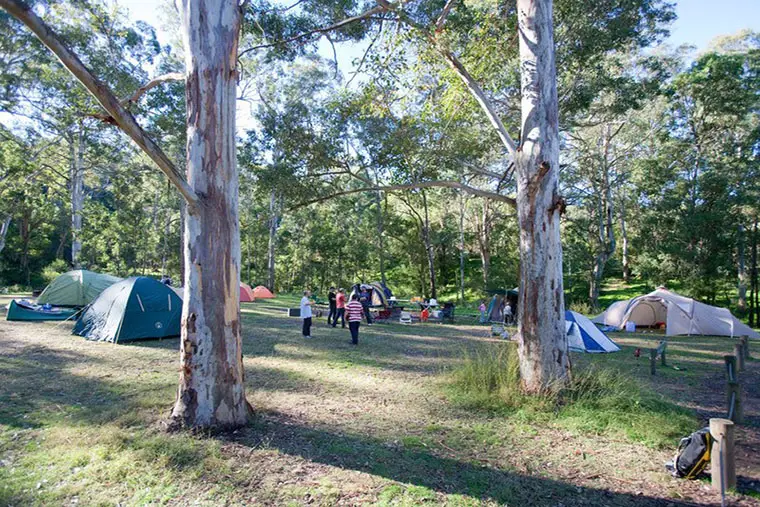 Euroka Campground is located in the Blue Mountains National Park, around 5 km south of Glenbrook. From there, you can follow a path that leads to the beautiful Nepean River, which is a perfect spot to have a swim or explore the nearby Tunnel View lookout that offers amazing views.
Also, the campground is within walking distance of Red Hands Cave that includes more than 40 hand stencils thought to be 500 to 1600 years old. No doubt, Euroka Campground is widely popular among adventure-lovers, so if you're looking to have a great weekend, then book your spot in advance.
The Basin Campground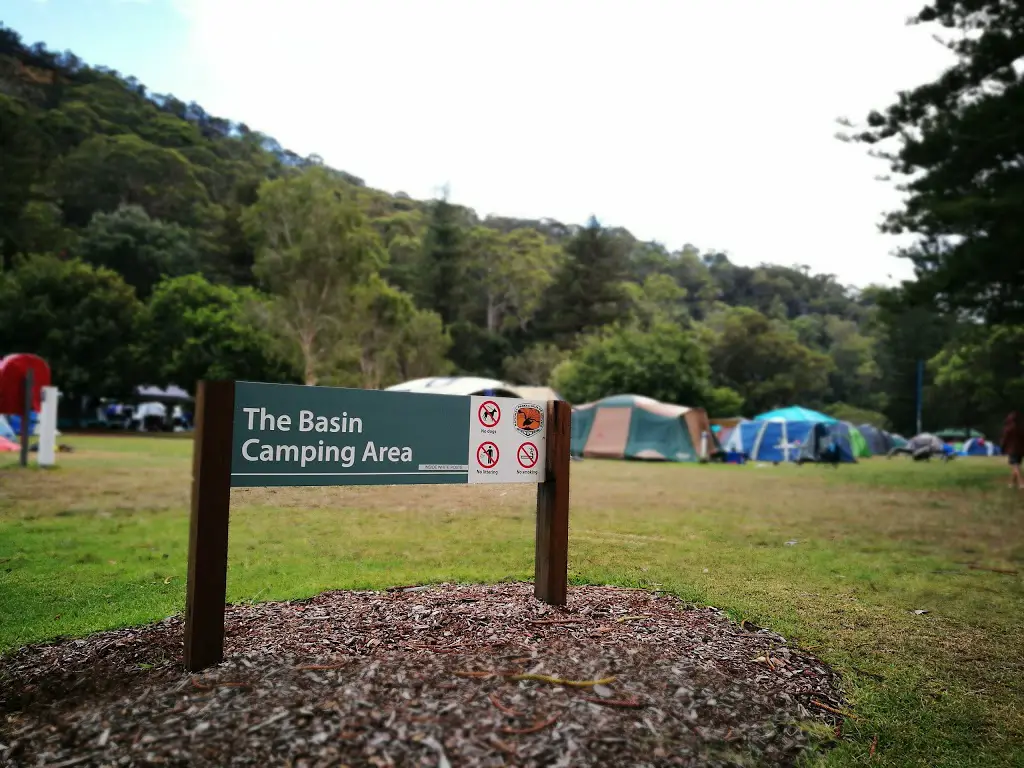 The Basin Campground is the only place in Ku-ring-gai Chase National Park where camping is permitted to visitors. It is one of the best camping spots in Sydney. This camping area includes over 400 campsites that offer mesmerizing views of Pittwater and the neighbouring national park. With a great picnic area, barbecues, beautiful beaches, and an on-site vending machine, this campground is perfect for a simple, no-fuss weekend getaway near Sydney.
Crosslands Reserve Campground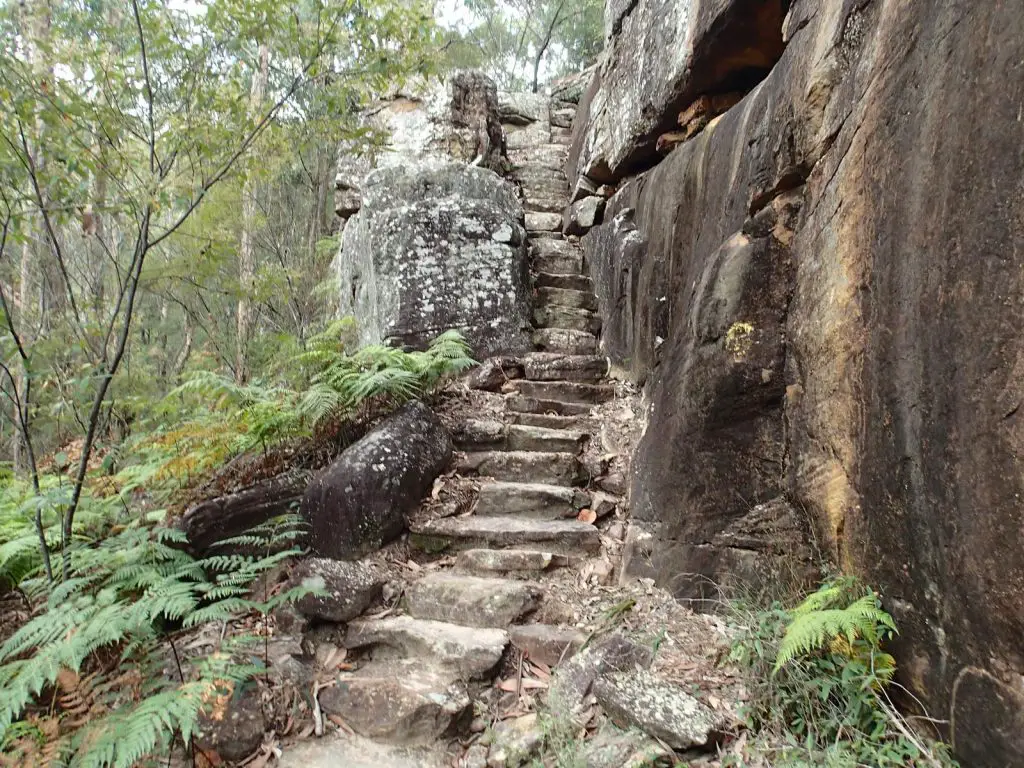 The Crosslands Reserve Campground is located alongside Berowra Creek, in the middle of Berowra Valley National Park. You can easily reach the campground via road, including a dedicated parking area for more convenience. In addition, there are several great on-site facilities like electric barbecues, hot showers, flushing toilets, a bicycle track, and several picnic shelters.
You can enjoy several activities in the area like bike riding, bushwalking, and fishing and canoeing along the Berowra Creek. Also, if the temperature drops, you can use the fire pits from a great camping experience.
Coledale Beach Camping Reserve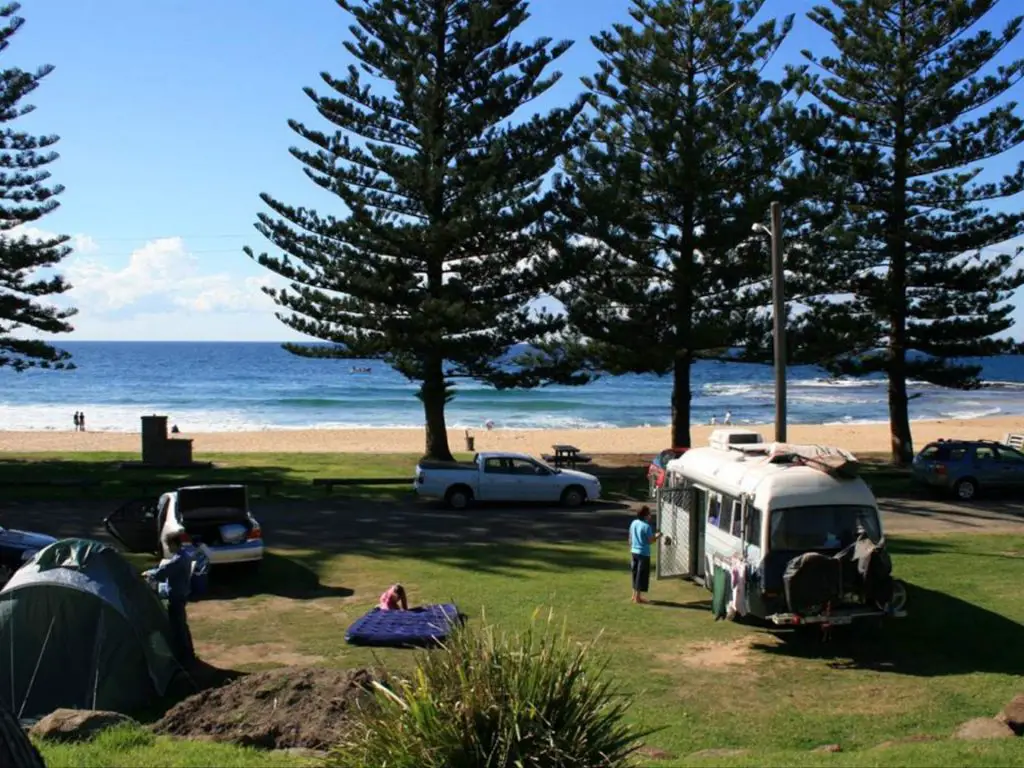 Within a two-hour drive from Sydney, this small, grassy campground is very close to the beach. So you can enjoy your time relaxing on the sand and the waves touching your feet. With an amazing background of green hills and all the essential on-site facilities, including clean toilets and electric barbecues, this is a perfect spot for a relaxing weekend.
Dunleith Tourist Park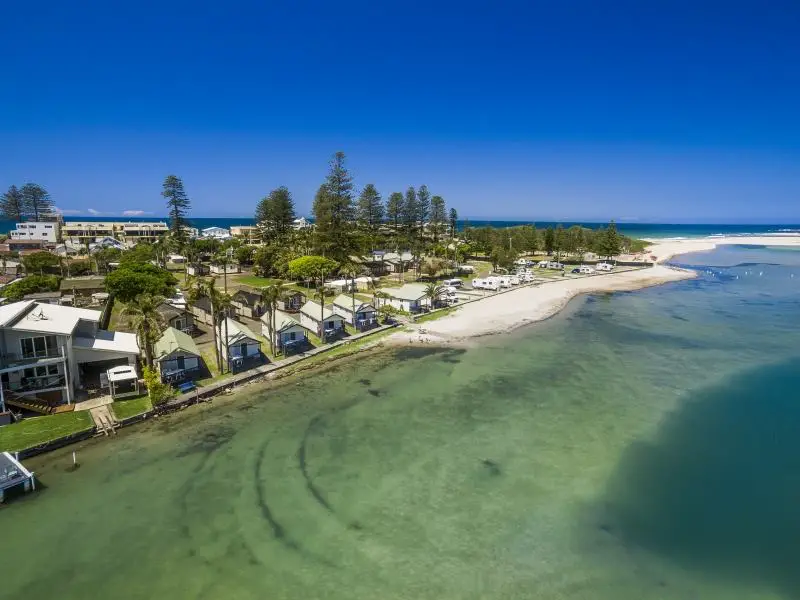 Located on the edge of The Entrance's northern peninsula, Dunleith Tourist Park is bounded by the ocean on both sides. Visitors can go for a relaxing boat trip onto the still water of Lake Tuggerah and listen to the mellow sound of ocean waves crashing just a few meters away. This campground offers an extensive range of amenities like a barbecue area, a camp kitchen, a laundry room equipped with irons and washing machines, a games room, and free Wi-Fi access.
Also, there are many accommodation options to pick from, from grassy campsites to waterfront villas and deluxe cabins. So, if you are looking for a relaxing weekend getaway near Sydney, Dunleith Tourist Park will be a great choice.
Bonnie Vale Campground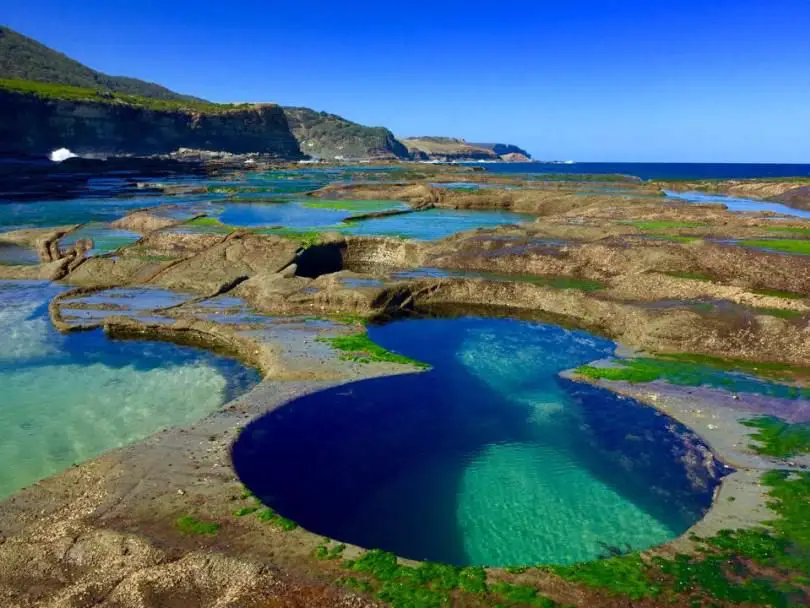 Bonnie Vale Campground is the largest camping site located in the Royal National Park. You can easily reach this popular camping spot via sealed roads or a 15-minute walk from the Bundeena ferry wharf. This campground includes over 74 amazing campsites equipped with basic amenities like drinking water, hot public showers, washing sinks, and flushing toilets.
The campground is surrounded by both bushland and beach, making it a perfect spot for camping at any time of the year. Also, you can enjoy close encounters with several native animals, go fishing at the neighbouring Jibbon Beach, and explore the breath-taking hiking trails within the Royal National Park.
Lane Cove River Tourist Park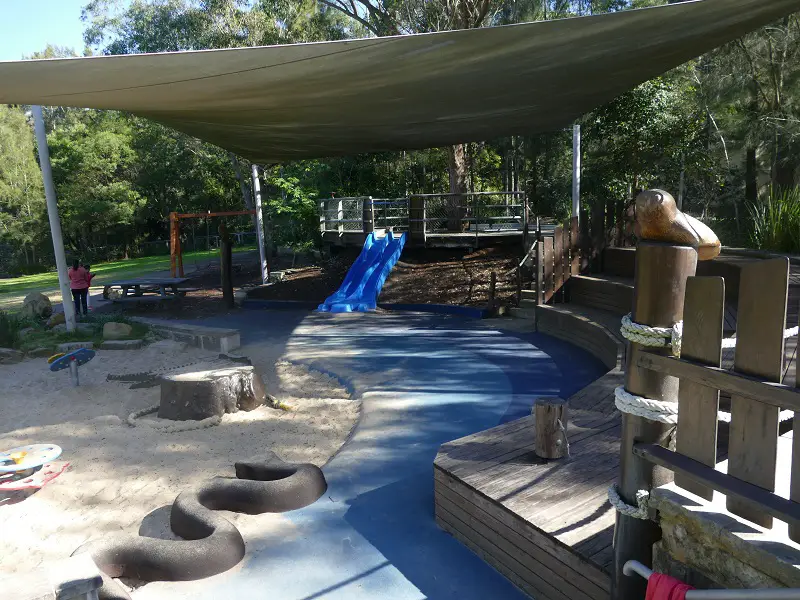 Lane Cover River Tourist Park is located about 10 km northeast of Sydney Harbour. Despite being very close to the Sydney city centre, this camping site is covered with the greenery and trees of Lane Cove National Park. This makes it both a relaxing and suitable camping spot for a weekend getaway.
The Lane Cove River Tourist Park offers several great accommodation options that include caravan and motorhome sites, camping, along with deluxe cabins for families and couples with a capacity of up to five people. However, despite these amazing accommodations, the park also offers a lot of amenities to make sure you have an enjoyable and comfortable stay.
Cattai Campground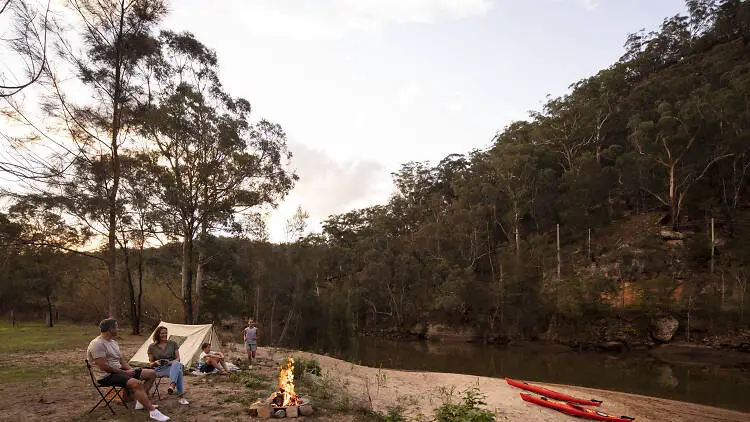 Cattai National Park offers everything that you will need for a great camping weekend getaway. This grassy and huge campground is best for several outdoor activities and includes all the essential amenities like barbecues, clean toilets, kitchen space, and much more.
The most amazing part about the place is the nearby historical site alongside the Hawkesbury River. You can set up your camp and explore the amazing colonial buildings from the 19th century. For more enjoyment, you can either swim or go fishing.
Cathedral Reserve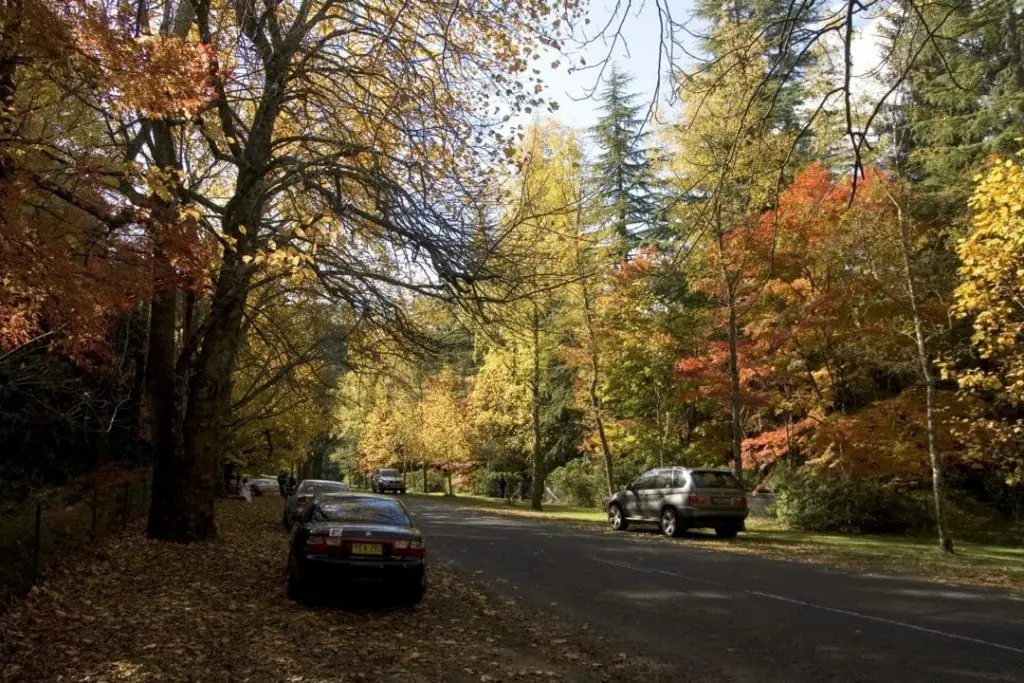 One of the most scenic areas located in the Blue Mountains National Park, Cathedral Reserve is another great spot for camping within 2 hours of Sydney in the village of Mount Wilson. If you visit this place in Autumn, you can explore the site, covered with golden elms, beeches, and linden trees. That's not it; there are a lot of things to do and see here at any time of the year.
Visit the beautiful and historic Turkish Bath Museum, explore the cathedral of ferns, or enjoy picking chestnuts and walnut with the family; this place is filled with several great adventures. So, if you want to spend your day away from your hectic daily schedule, Cathedral Reserve is the place to visit.
These were some of the best camping spots within 2 hours drive from Sydney. All of these spots are perfect for adventure and nature lovers. Whether you want to go on a solo trip or with a bunch of mates, all these are the best options to choose from. So, you can easily have a relaxing weekend getaway in a pocket-friendly way.