Cairns is the place where the waters of the Great Reef meet the Wet Tropics Rainforest. Both the sites have their names placed on the world heritage list. Lifestyle in Cairns is laid-back; the tropical rainforests, beautiful beaches, and amazing warm weather attract tourists and locals.
There are several grounds available for camping near Cairns. Though there are no swimming beaches inside the city (there is a amazing lagoon pool though), you can reach them pretty easily by taking a quick drive. Are you planning to go camping near the beach or to some of the best locations around? We have some great suggestions for you, if you are not familiar with the best places for camping. Pack your tent, load your car, take the camping essentials and get ready for camping around Cairns.
Here is a list of the ten best camping spots within 2 hours drive from Cairns. 
Granite Gorge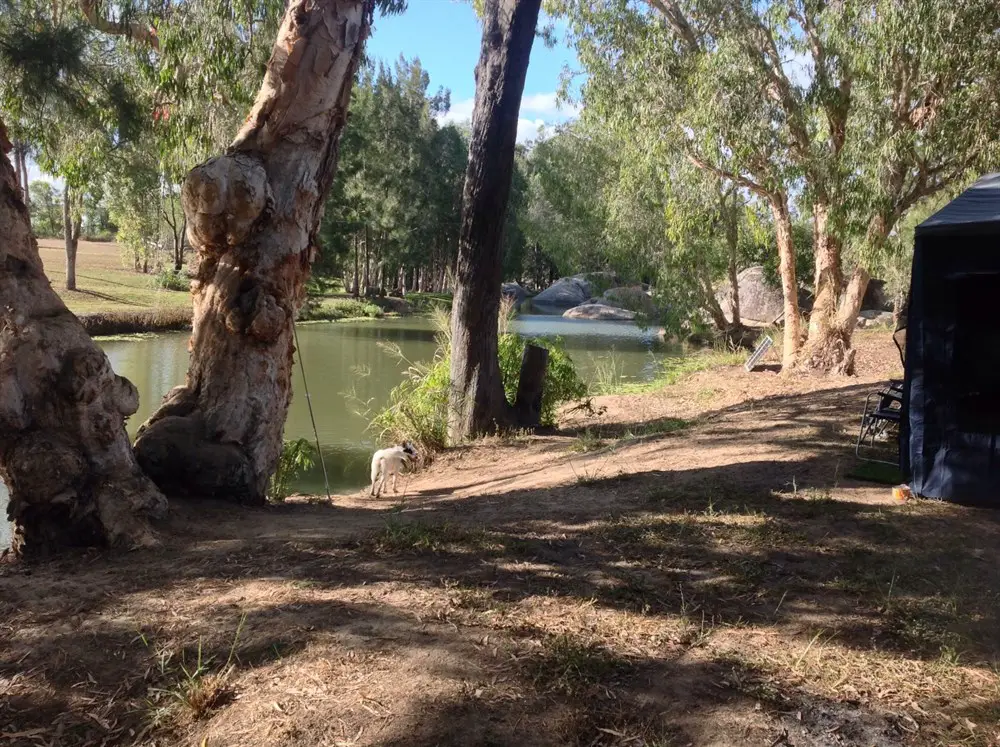 It is located an hour's drive from Cairns. If you love to camp at a site that should have various things to explore, then Granite Gorge is the right choice for you. This campsite has boulders formed out of volcanoes millions of years ago. Along the walking trail, you can witness different animal species and feed Rock Wallabies with the special wallaby food. The pretty crocodile-free swimming area at the Granite Creek Weir allows you to relax your mind and body. They also provide basic amenities such as toilets, laundry facilities, and firewood.
Russell Island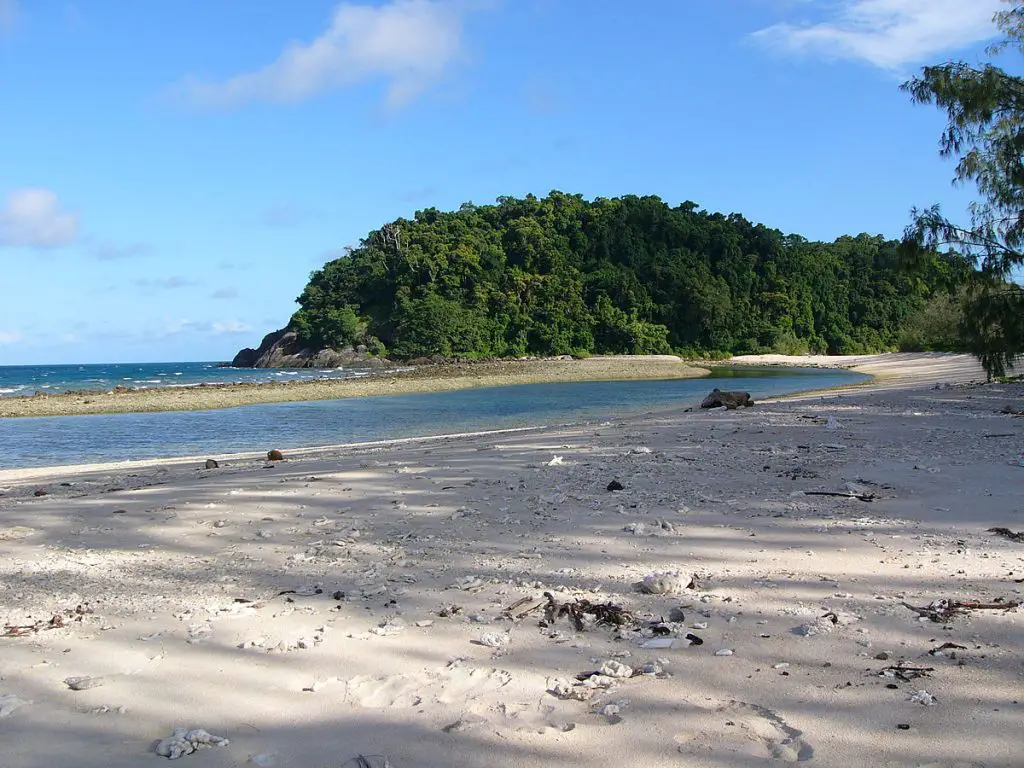 Russell Island is a beautiful campsite that gives you a dream-like vibe. It is located in the Frankland Island Group national park. This campground has a mix of continental and sand cay and a shallow reef that you can explore at low tides. It is ideal for campers who want adventure at its peak. If you choose this facility, you will have to bring everything from water to our dinner. Additionally, remember to get a camping permit from the Queensland National park to camp in Russell Island.
Undara Lava Tubes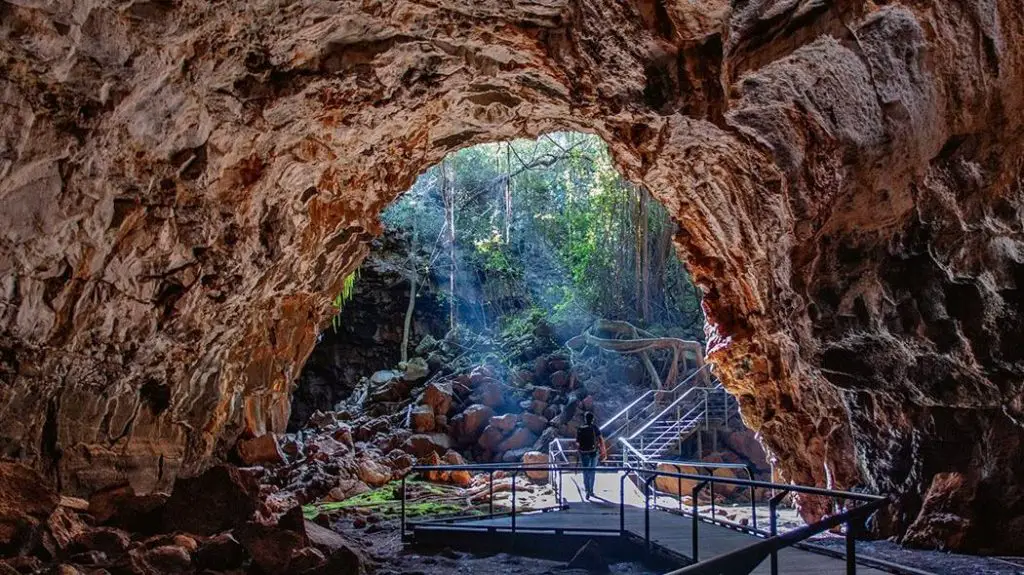 It offers various camping options such as powered and unpowered sites. If you love historical things, Undara Lava Tubes will be a peaceful campsite for you. It is the most loved by people for bush camping around Cairns. You get to explore 190,000 old tubes created due to Undara Volcanic Eruption. There is a communal camp kitchen near the campsites, so it is up to you to bring along your food or not. Equipped with basic amenities, the campground offers the option to sleep under the stars at night.
Mount Bartle Frere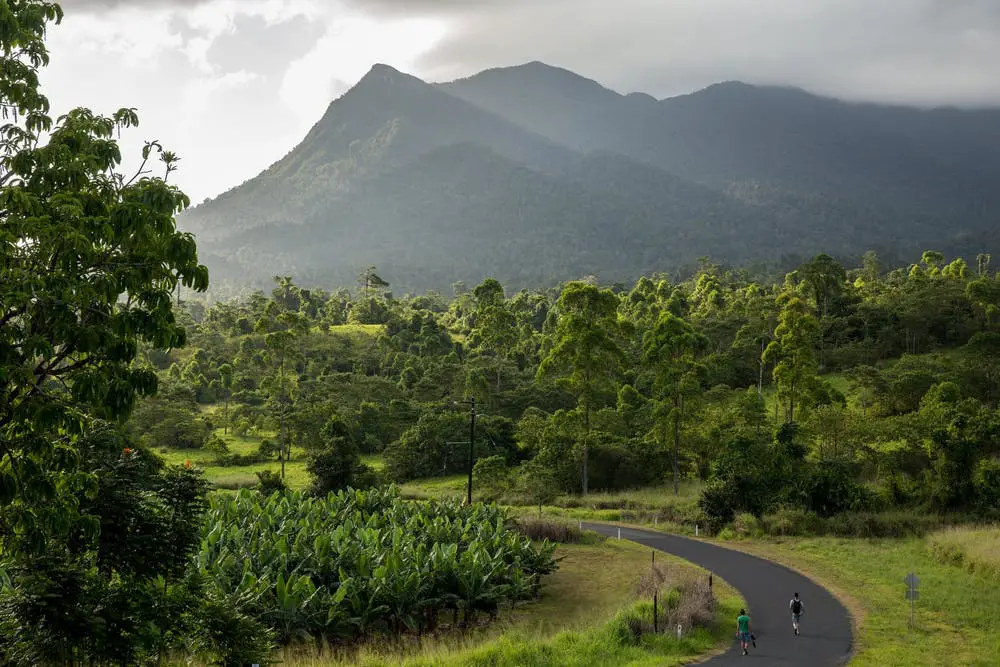 It is an ideal campsite for regular campers who can survive with bare minimum necessities. You have to pack your food, water and even stove to cook the meals. Pick the lightest yet strong tent because you need to carry all that weight by yourself while you walk up the peak. Along the trail, you will witness serene beauty and expansive views. They are all breathtaking from every direction. It is suggested to carry a warm sleeping bag with you because the cliff ditches the warm tropical temperatures.
Malanda Falls Caravan Park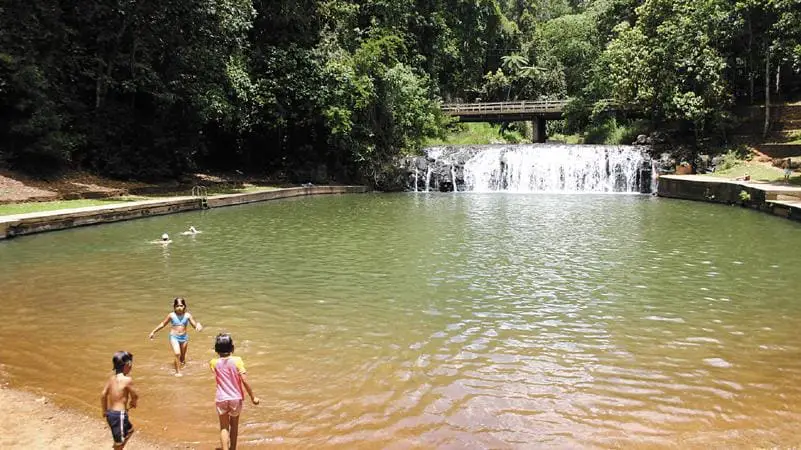 Are you an amateur camper? Or looking for a campsite with all the amenities so you can go and relax around. The Great Malanda falls Caravan park offers all the amenities and even has food for you that they supply from the camp kitchen. In addition, you can explore the Atherton Tablelands and cool off the tiredness in the swimming holes a few steps away from the tents.
Danbulla National Park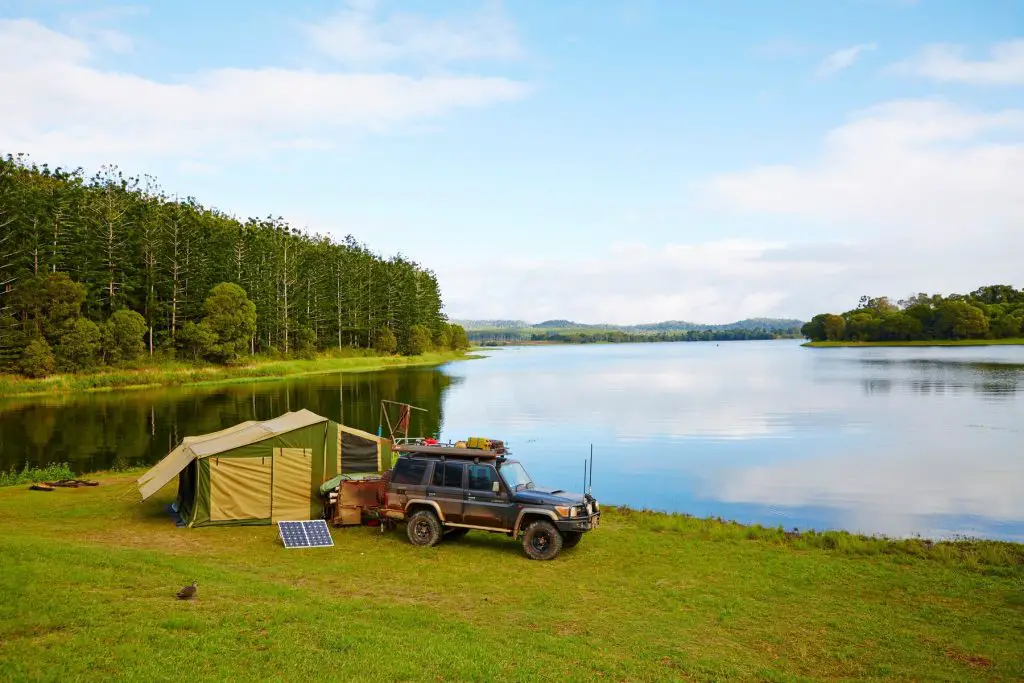 School Point Campground in Danbulla National park is the perfect getaway for water sports enthusiasts. This campsite offers sailing, skiing, fishing, and even swimming. But, even if you do not want to do any adventure sports, you can choose to laze around. You can set up a little picnic along the shore and make use of the public barbecues scattered all around.
Fitzroy Island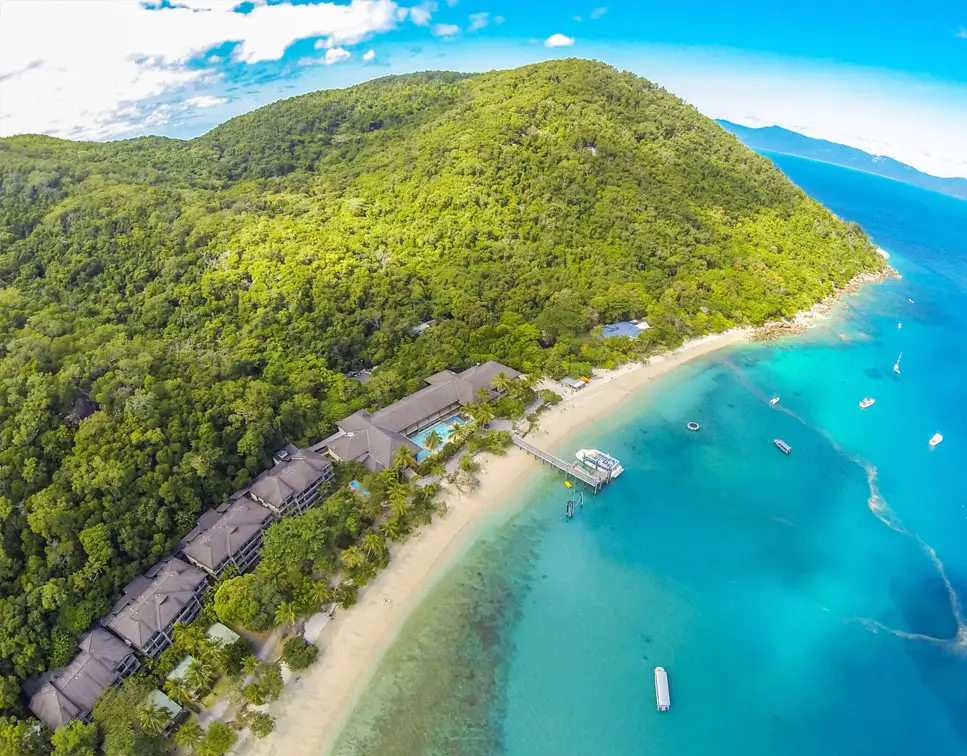 Situated at a 45 minutes ferry ride from Cairns, Fitzroy Island is a perfect choice for people who love camping by the waters. You can have the island solely by yourself as the last ferry will take the last passengers from here. Stargaze at night or wake up to a beachy sunrise; you have great activities to do. Witness the sun going down from Welcome Bay or simply sit around the bonfire and relax. There is amazing reef only metres from the shore, which makes this island the perfect place to learn to snorkel. Expect to see many turtles, fish and even reef sharks and take in activities such as daily fish feeding, a visit to the turtle rehabilitation center and hiking. Camping is definitely a great option and is far cheaper than the main hotel accommodation.
Babinda Boulders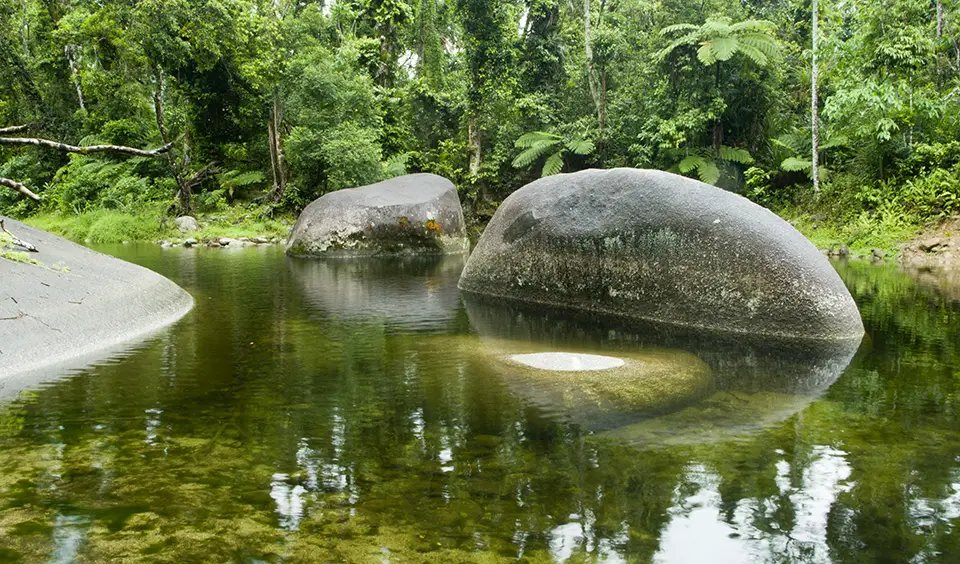 Are you looking for a budgeted campsite? Babinda Boulders offer free camping in cairns. You do not need to secure any bookings. They have necessities like cold showers, toilets, and BBQs. If you are a pet parent, this place will be an option because it allows dogs. You can take a short walk or trail to the Babinda Boulders, making you feel like you have traveled back in time. Carry your power banks along as the place does not have any power. Swim around in the swimming holes, or enjoy a lovely breakfast with your family surrounded by boulders.
Lake Tinaroo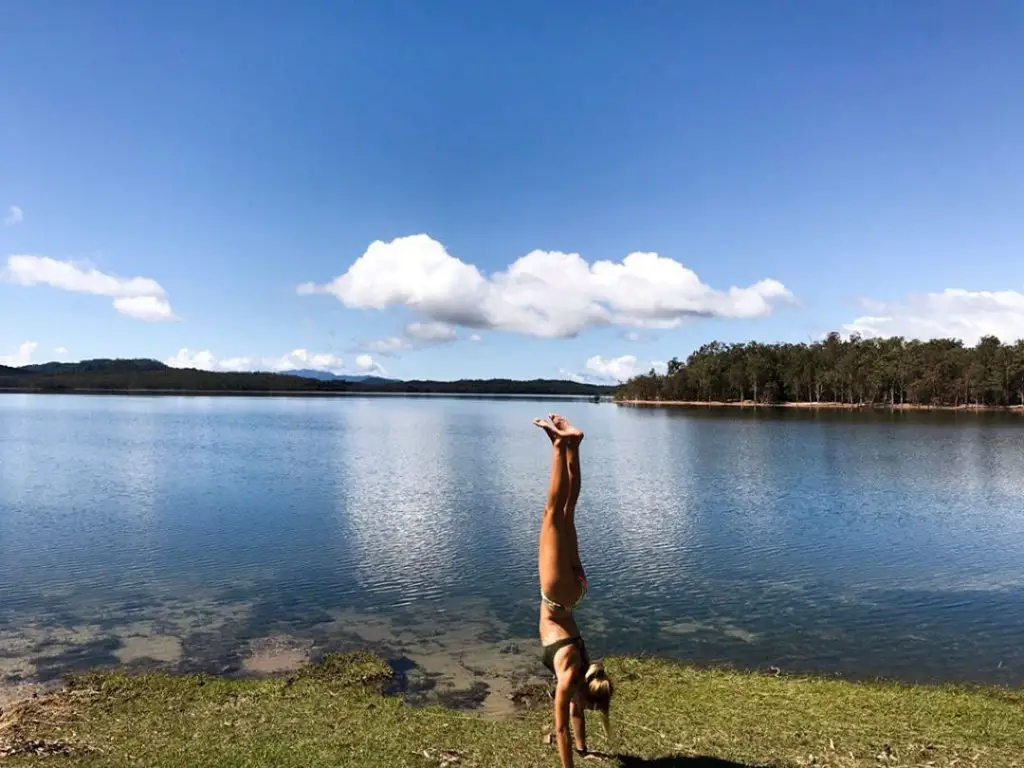 Lake Tinaroo tops the suggestion when looking for a 'camping cairns region' on the internet. The water body is a safe place for sailing, water skiing, red clawing, etc. It has 5 campsites in the vicinity. You can explore the site as it has water bodies and even has a dense rainforest that provides diversity. It is famous among people because it has spectacular birdlife. IF you explore well, you can even witness kangaroos and platypuses in abundance. You can choose a campsite from any of the five available. They all offer showers, toilets, and campfires. They are unpowered sites, so you have to manage the power.
Woodleigh Station, Ravenshoe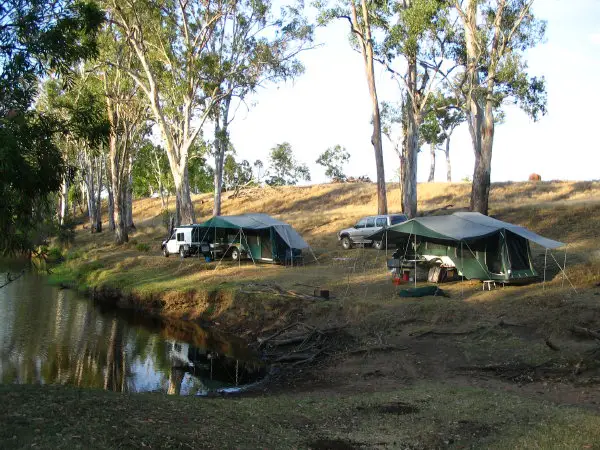 The lush green mountains of Ravenshoe are pretty and tranquil. If you are looking for a comfortable getaway from Cairns, pick the Woodleigh station as your campsite. Pack all your camping essentials from waters to food to power and get going to this beautiful campground just outside the town. They have powered, unpowered, and common campsite areas; you can pick your dispensing on your budget and the activities you wish to conduct there.
You now have no excuse to get out there and visit these great camping spots!

There are plenty of options to choose from for your weekend camping adventure. If you are specifically looking for a free camping site, you can google 'free camping cairns.' The list displayed will have camping grounds near cairns to save travel time so you can have more time to relax and enjoy. If you are driving to Cairns, then be sure to check out our Top things to see on a Brisbane to Cairns Roadtrip guide. Happy Camping!