Firstly, where is Fraser Island?
Fraser Island is the world's largest sand island stretching 120klms and is located in the south east corner of Queensland, Australia. Fraser Island has a population of only 200 people however is a very popular tourist destination with visitors coming from around the world to explore the islands wonderful landscape including freshwater creeks and lakes, rainforest, coloured sands and long stretches of beach.
Fraser Island has a number of different accommodation options including beach camping, holiday houses, apartments and several resorts. 4WD access is a must and it's advised to go with an experienced driver and have the right safety gear as getting bogged is a regular occurrence.
This guide will provide information on the various ways to get to Fraser Island so you can plan your next island adventure.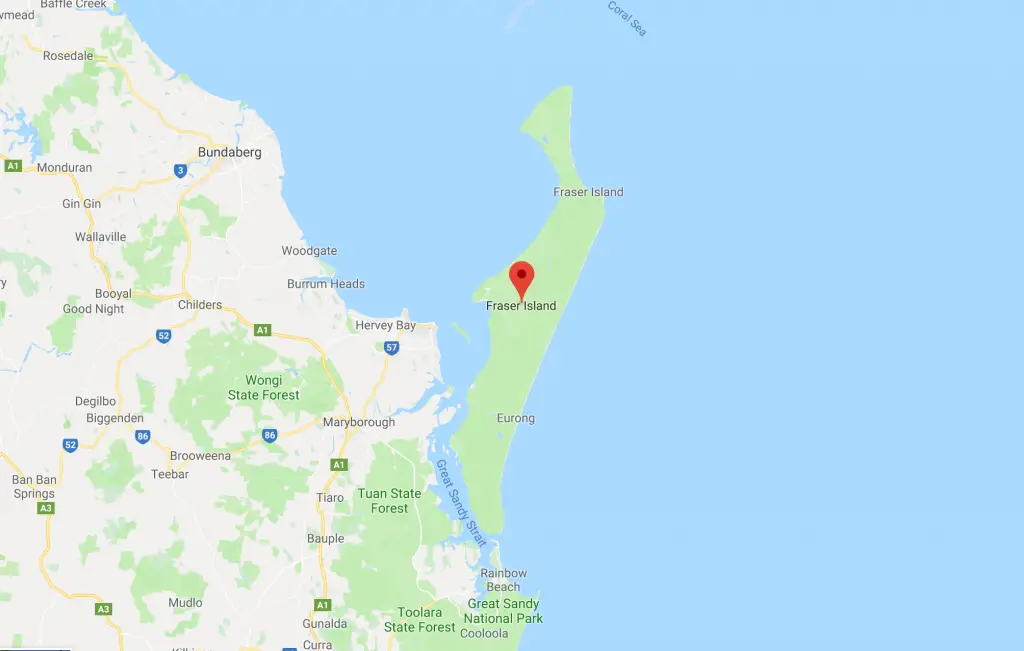 Best Way To Get to Fraser Island 2019
Due to Fraser Island being an island, the only way to get there is by barge or ferry. There are a number of ferry services to choose from leaving from different mainland locations such as Inskip Point and Hervey Bay. The 3 main barge services are listed below.
Things to note:
4WD vehicles are required to access Fraser Island
Barges can get very busy during holiday and peak times.
Ensure you have the right recovery gear in case of an emergency
Be prepared for changes in weather conditions as this can effect barge schedules
Leave enough time to allow for any issues either your own, or others.
Fraser Venture Barge
The Fraser Venture leaves daily from River Heads, which is approx. 20 minutes south of Hervey Bay. Bookings can be made over the phone and tickets collected at the ticket hut adjacent to the barge. It is a requirement that all vehicles check-in and receive their ticket before boarding the barge, and it is ideal to arrive at least 20minutes prior to the department time. Keep in mind the barge can be busy during peak times.
Departs River Heads(mainland): 8:30am, 10:15am, 4.00pm
Departs Wanggoolba Creek (Fraser Island): 9:00am, 3:00pm, 5:00pm
Things to consider
Bring your own firewood
Portable toilets are preferred and disposal facilities are available
Sites are first in first served. No reservations. Permit required prior to arrival.
Bring drinking water, sand pegs, sunscreen, insect repellent, rubbish bags, cooking fuel.
Fees
Pricing
OFF PEAK
PEAK
Standard 4WD vehicle (inc. driver only)
Extra vehicle passengers: $5
One way: $105
Return: $175
One way: $125
Return: $200
Large 4WD vehicle (inc. driver only)
Extra vehicle passengers: $5
One way: $150
Return: $250
One way: $162
Return: $270
Under 4m (inc. draw bar)
(boats, campers, caravans, trailers)
One way: $56
Return: $95
One way: $69
Return: $115
Over 4m up-to 7m (inc. draw bar)
(boats, campers, caravans, trailers)

One way: $81
Return: $135
One way: $92
Return: $153
Truck (2 axle)
Return: $315
Return: $355
Motorbike
Extra motorbike passengers: $5
One way: $48
Return: $80
One way: $60
Return: $100
Walk-on adult
One way: $35 / Return: $60
Walk-on child (4-14yrs, infants free)
One way: $18 / Return: $30
For a full list of fees including family rates click here