The Sunshine Coast is one of the most populated areas of Queensland. This is also considered the best vacation destination in the entire country of Australia. A visit to this part of the country will have you appreciating the Glass House Mountains, Australia Zoo, and Kings Beach.

When you are not out in nature, you can spend some time shopping, dining at a restaurant, tasting wine at a local winery, and even venturing out on a fishing charter or boat tour.

The Sunshine Coast is located approximately sixty kilometers from Brisbane. However, it takes much longer to travel from Sydney to the Sunshine Coast. That journey will take you about twelve hours by car, so it is better to take a plane if you want to get to the Sunshine Coast from Sydney.

Since this is such a vacation destination, you will have more options than you can count for accommodations. While those fancy resorts and hotels may seem appealing, they won't be as wonderful as everything you can experience at the local camping grounds.
Sunshine Coast Camping Grounds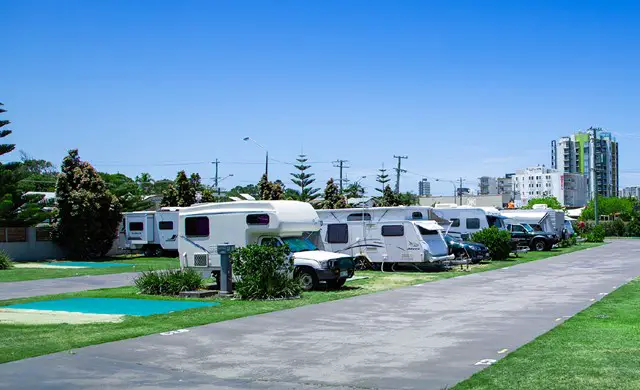 The Big4 Caloundra is near the Pumicestone Passage, which is perfect if you want to spend a lot of time out on the water.

The kids club will keep your kids busy for hours, so you might even get a little downtime during your camping vacation. When you are not at all the local attractions, you may find yourself at the swimming pool, jumping pillow, and pedal carts.

There are many different tent and RV camping sites at this camping ground. However, they also rent cabins and glamping tents to really enhance your camping experience.

There are plenty of amenities at this camping ground, but the ones you will like the most include the laundry facilities, barbecue area, and camp kitchen.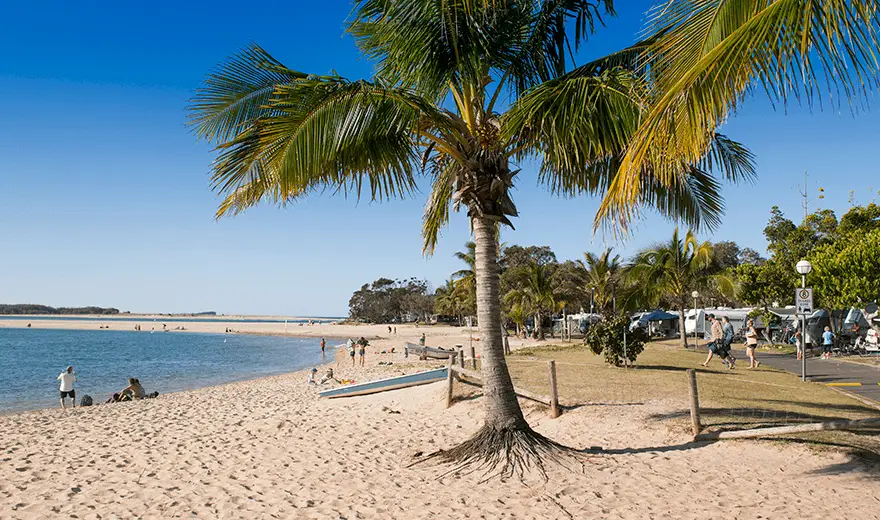 Cotton Tree Holiday Park is located right next to Maroochydore Beach and the Maroochy River. This camping ground manages to create the perfect camping destination due to its location.

There is so much to do at this camping ground, so do not plan to be at your campsite a lot. The beach is the perfect place for surfing, windsurfing, and sailing. While you can swim at the beach, you may prefer the water in the multiple swimming pools. There are many walking paths to wander around and one of them will lead you to the Sunshine Plaza Shopping Centre nearby.

There are twenty-nine tent campsites, three hundred twenty-seven RV campsites, nine deluxe villas, and one beach house available for you to reserve. As you can probably tell, you must reserve the villas and beach house well in advance.

There are five different amenity buildings at this camping ground, as well as laundry facilities, barbecue areas, and free Wi-Fi.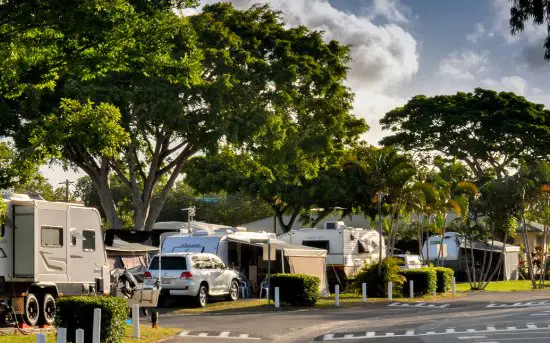 The Noose River Holiday Park is on the Noosa River. This camping ground is not that far from Noosa Main Beach, Noosa National Park, and Hastings Street.

Over on Hastings Street, you can go shopping in all the stores and even grab a bite to eat at any of the local restaurants. If there are not enough options there for you, Gympie Terrace is in the opposite direction with many more stores and eateries.

This camping ground offers campsites for RVs and tents. All the sites vary in size, so you may need to call if you are unsure if a specific campsite will work for your needs. Most people love the waterfront sites, so if you want one of those, you must make your reservations early.

There are plenty of amenities at this camping ground. The camp kitchen is close to the gas barbecues. There is also a family bathroom, laundry facilities, and free Wi-Fi.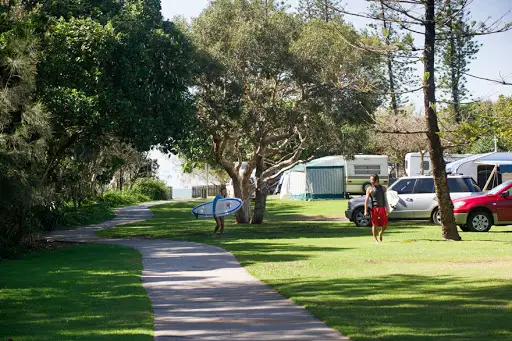 Dicky Beach Family Holiday Park
Dicky Beach Family Holiday Park is right past the sand of Caloundra's Dicky Beach. This camping ground is quite close to many of the local beaches though, so you can easily visit them all.

When you are not on the sand at any of the popular local beaches, or in the water, you will probably be out on the tennis court or in the recreation room. You may also be out riding your bike on the bike paths or testing your luck at the local skate park.

There are forty-one tent campsites, one hundred eight RV campsites, and twelve motel units at this camping ground. You can easily reach the beach from any of the campsites. While you can walk there, you will be thrilled to know that scooters can be used on the camping ground roads to get you there even faster.

The amenities at this camping ground include a camp kitchen, barbecue areas, playground, three large amenity buildings, laundry facilities, and free Wi-Fi.
These are the best camping grounds on the Sunshine Coast. There is so much you can do in this part of Australia and you will love how each one of these camping grounds make your Sunshine Coast experience better than ever!