Brisbane to Cairns is an incredible route definitely worth a drive! During the journey, you will get to witness picturesque views, stunning national parks, massive sand beaches and also find some spots to sit and relax with your tribe.
Are you planning a road trip from Brisbane to Cairns?  If you are then you have landed just at the right place! We will be discussing top things to do while travelling from Brisbane to Cairns.
We can already feel your excitement to learn more about the route.
Enjoy the Sunshine Coast
You can start the journey and make your first visit to The Sunshine Coast Hinterland. It's the best place to enjoy yourself with family and friends. You will experience the view of ancient volcanic peaks, dense rainforests, and popular National Parks here. Overall, it can be a great start to this adventurous trip. There are plenty of great camping sites on the Sunshine Coast also, many with absolute beach frontage.
Experience a Noosa River Cruise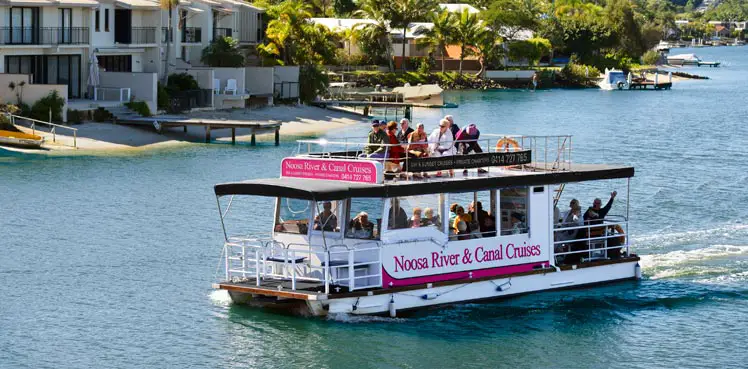 You can get the best experience on a cruise in Noosa. The Cruise Company here offers different types of ferry rides. So, you can enjoy the front-row view of Noosa to the fullest! It is the best activity to be done with friends, family, or even a partner. If you are here with kids, it can be an educational experience as well. The Eco Cruise will teach you about local flora, fauna, and wildlife. Overall, it can be fun as well as a knowledgeable experience here! Isn't that great? If you are camping, you may want to check out our guide to Dog Friendly Camping Grounds in Noosa
Explore Fraser Island
From Noosa, you can head towards one of the most popular Fraser Islands. For all the adventure lovers, you can opt plenty of adventurous activities here. The most popular ones are cooling dip in Lake McKenzie, spotting dingoes, getting indulged in some photography of the famous Shipwreck, and much more! Also! Camping under the stars would be an unexceptional experience here!
A Hike to Cape Hillsborough
When you have decided to go ahead with this long tour; you might want to take a break for a while. Take a right turn down Cape Hillsborough Rd, where you can find so much to explore. You will be able to spot kangaroos on the beach, beautiful rock formations, and luckily sea turtles too. You can enjoy viewing this even if you are sitting in the car! So, what are you waiting for? Get your hiking shoes on and get ready for such amazing wonders.
Ingham – Explore the cultural city
Ingham is a famous beach separated from Little Italy by approximately 400 kilometres. If you plan your trip for the first weekend of August, you can get the chance to watch the popular Australian-Italian Festival. The main highlights of this event are the cultural background and the connection between Ingham's Italian locals and Italy. Thus, it can be a cultural visit and enjoyable at the same time.
Enjoy the famous Wallaman Falls at Mission Beach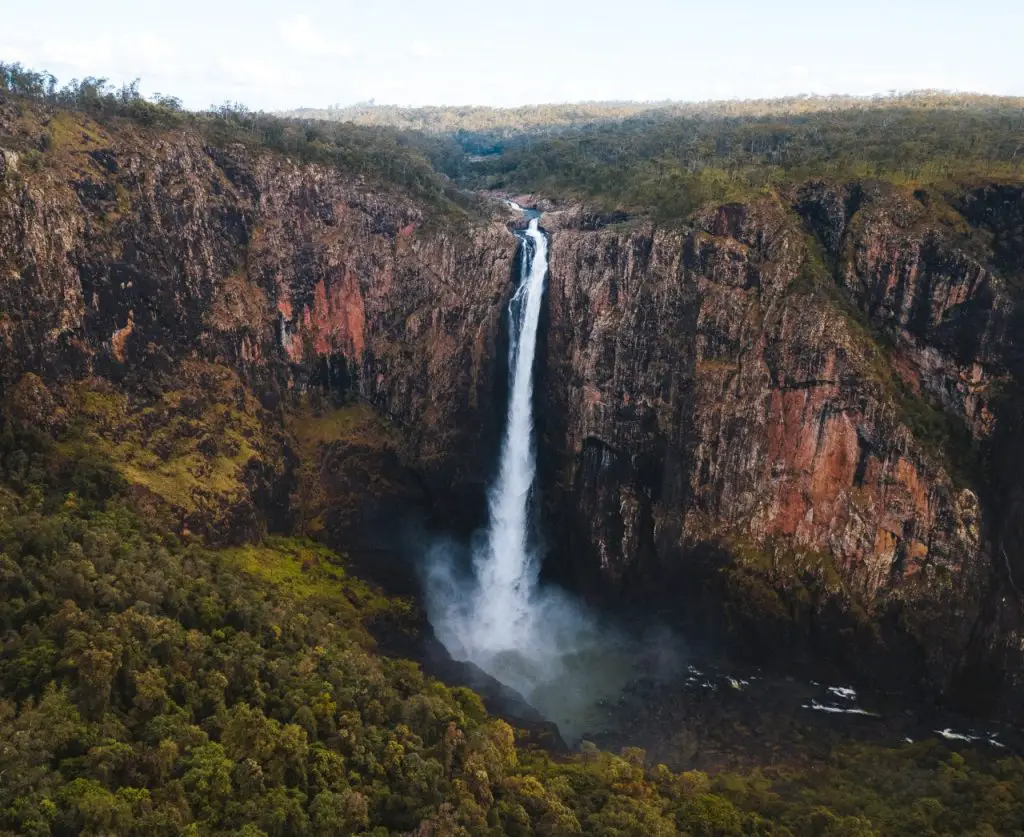 Enjoy the view of the most famous- Wallaman Falls with your family or friends. For nature lovers, you can also get the chance to see a full rainbow through the falls' tiny droplets. Altogether, it can be a perfect place for mesmerizing nature watching. Experience the white sand, palm trees, and fringing reef here! So the Brisbane to Cairns road trip can be a relaxing experience and something you should never miss!
Get a treehouse-style accommodation experience
After experiencing the coastal pleasures of Mission Beach, you can plan to enjoy the view of the mesmerizing mountains at Atherton Tablelands. Here you can also stay at night in a treehouse-style accommodation. Mt. Quincan Crater Retreat has architecturally designed cabins placed in the rainforest. This place ensures a private and relaxing accommodation experience. You can also enjoy the peaceful sounds of the wildlife while you get a relaxing double spa. This place is worth visiting!
Adventurous offerings at Jewel in the North – Cairns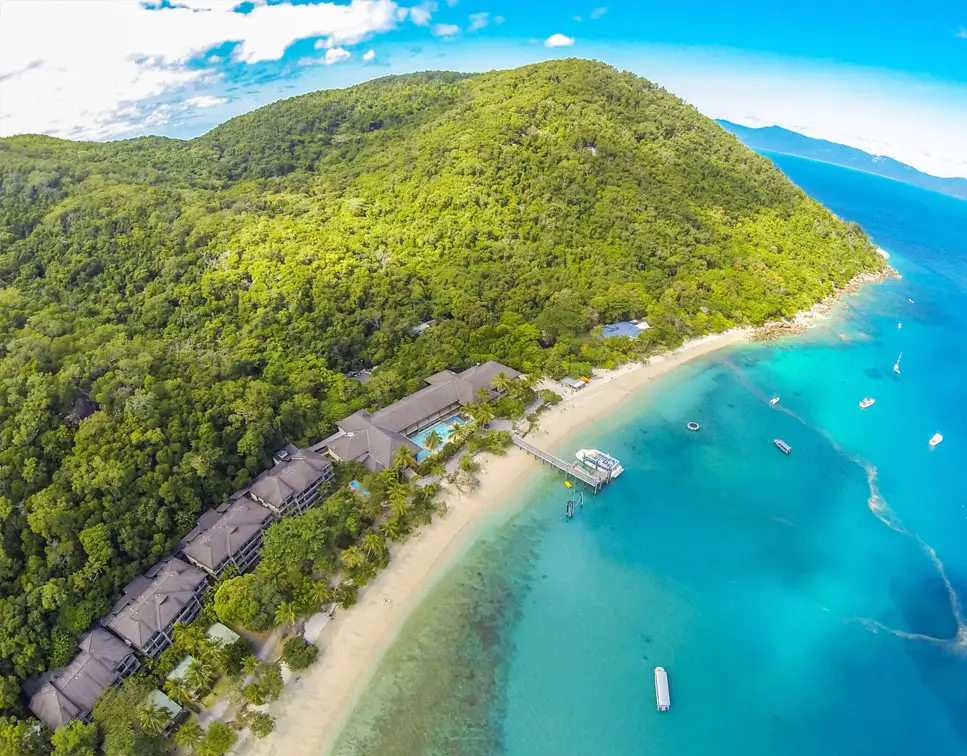 You are now almost there at your final destination- Cairns! Just half an hour from Tablelands, you will reach Cairns, best known as the jewel in the north. Even if you are at the last destination, Cairns is a place you will treasure your entire life. It is best known for the Great Barrier Reef and Wet Tropics Rainforest. For the ones who love adventurous activities- you can find them all here!
You will get the chance to do bungy jumping in the rainforest, mountain biking, and much more! Also, if you love exploring different food, Cairns will not disappoint you at all! Cairns is best known for the variety of eateries like cafes, restaurants, and bars! You can easily find good food and quality coffee here!
Can't resist the idea of planning this road trip?
You might be extremely excited to go on this adventurous road trip and explore many places! Well! Surely it can be the best road trip for you, looking at the numerous adventurous activities offered here! Some of the camping spots offer various fun activities, while others have the best eateries! Also, the best part is that they are budget-friendly spots, and you can plan your camping trip at affordable pricing! So, what are you waiting for? Hurry! Grab a car and make a Brisbane to Cairns road trip plan now!
A Road Trip Advice!
Now when you have decided to plan for this adventurous trip, you must know everything needs to be done in advance! It helps in making the trip more enjoyable and less hectic! Road trips require a lot of energy, and you might feel hungry every now and then during the trip. So rather than depending upon the eateries at the various spots you plan to rest, you can always carry some home cooked food along! Yes! That's right! It would be really helpful especially if kids are accompanying you! You can always prepare a food list and prepare some healthy recipes beforehand, which would be delicious and nutritious!
Ready to make some new memories during the trip?