Who doesn't like going to the beach!
The soft sand under your feet, the warm sunshine, and then the mellow breeze; the sound of the waves crashing or sweeping on the sand, are a few attractive features that will always make us go back to it again and again. Scientists say that being around water has a sure calming effect on our body and mind. Additionally, open places give the cavemen instinct in us a sense of security and freedom from hidden threats. The water's color also soothes us, unplugging us from the daily grind of living and those pesky gadgets. So if you find yourself itching to go on a beach vacation, we have the best recommendation for you. Just head towards Adelaide's West Beach; relax your mind and feel the presence of nature!
Anyway, let's get straight into our West Beach Caravan Park reviews. In our opinion, the best West Beach, SA Caravan Parks are:
Top Caravan Parks in West Beach, South Australia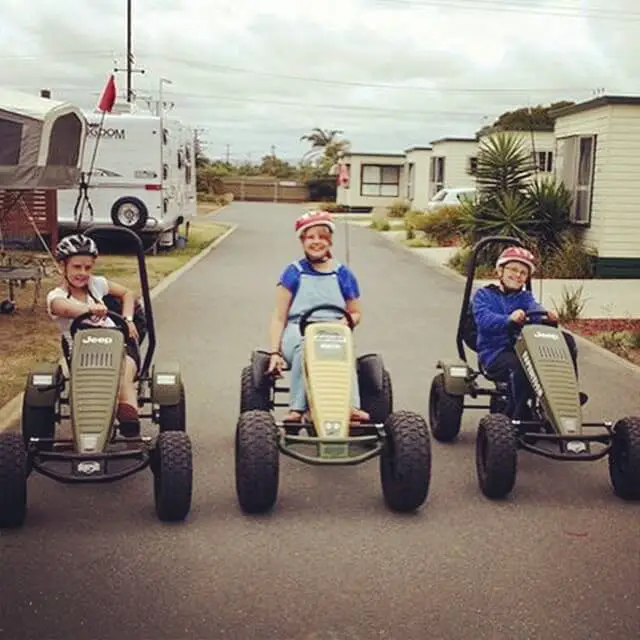 Discovery Parks Adelaide Beachfront
349 Military Rd, Semaphore Park SA 5019
When it comes to South Australia beach getaways, the Semaphore seaside suburb has always been a favored place. The Discover Parks Adelaide Beachfront is perfectly placed and brings the beach to your doorstep. It is only 16 km from Adelaide; it is a short walk to the beach and a 25 min drive to the city center. The maritime, railway and aviation museums are just a short drive away, along with many other attractions. Semaphore is perfectly located to offer many one-day trips. To the North is the wine region of Barossa Valley and in the south is the town of Victor Harbor.
Types of Accommodation
Irrespective of whether you come with your caravan or bring your tent, there are many spacious sites for you to set the camp. These sites are of different types, such as powered sites, hard standing, or lush green grass, all offering ample space and a comfortable stay. There is a large variety of accommodation available, including cabins and suites.
Powered and Unpowered Tent & Caravan Sites
Powered sites with ensuite
Cabins
Amenities
For the kids:  Jumping Pillow, Activity Room, Playground
BBQ
Pool
Laundry
Dump point
Wifi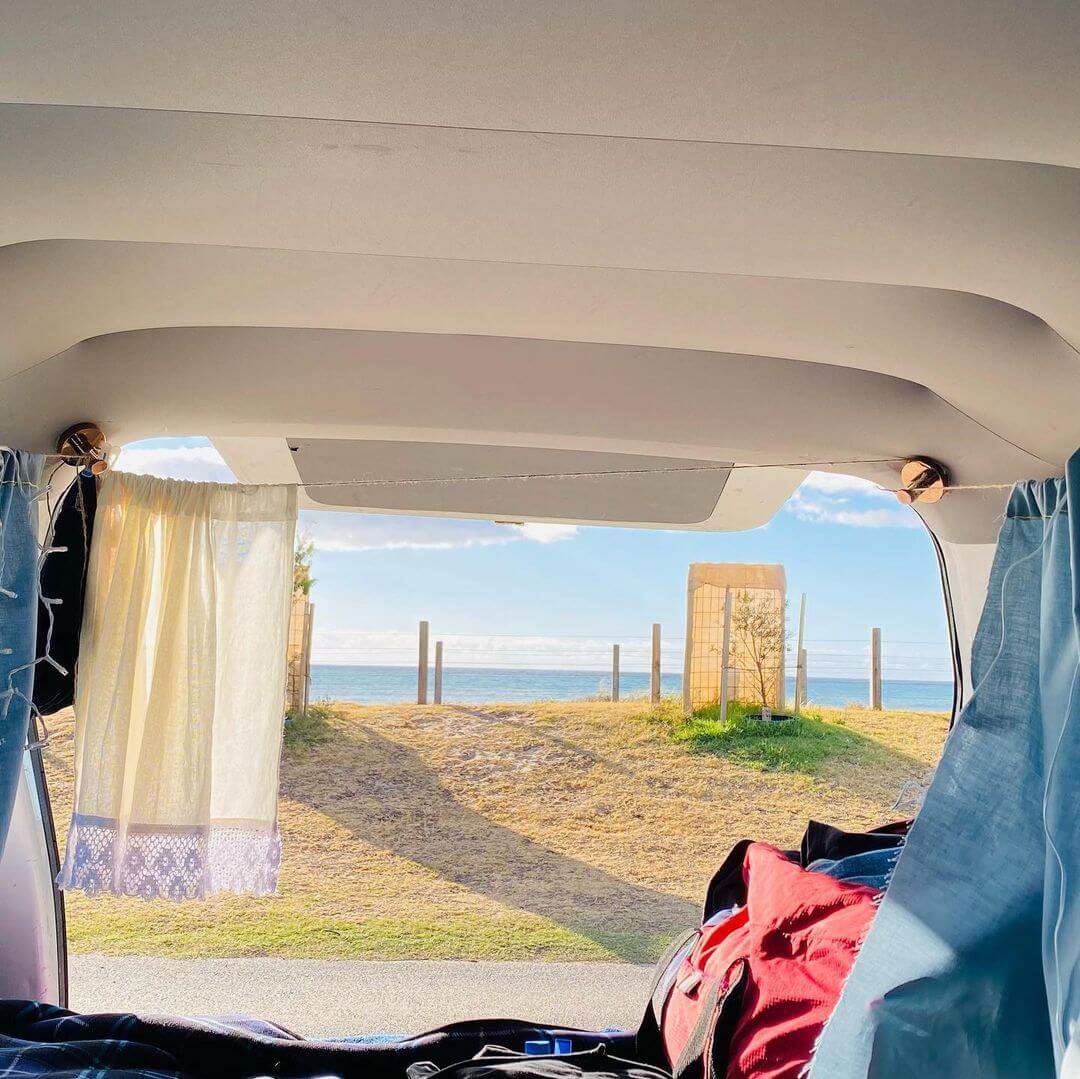 Brighton Beachfront Holiday Park
4 Burnham Rd, Kingston Park SA 5049
Are you planning a beachside trip? Do you plan to pleasantly surprise your partner by planning a romantic getaway? By choosing the Brighton Beachfront Holiday Park, either as a destination or as a base for further exploration, you are in for some great times. This holiday park caters to all types of travellers with different tastes and budgets. The popular resort has been a favourite of caravanners and backpackers alike and has become an even bigger attraction with a lot of improvements over the years.
Location
Situated right on the beach in Kingston Park, at the southern end of Adelaide, the Brighton Beachfront Holiday Park is ideal in every way. It offers amazing views, lots of comfort, and incredible options. Adelaide is just 18 km and McLaren Vale is 27 km from the Brighton Beachfront Holiday Park. The nearest airport is Adelaide airport and is just 11 km away.
Types Of Accommodations
A wide range of options makes the Brighton Beachfront Holiday Park ideal for all types of travellers, be it singles, couples, or big families driving in their motorhomes. If you are looking for a fun holiday experience and still want all your home's comforts, then this destination is ideal. You can stay in comfortable self-contained cabins, villas, or in your caravan. Most rooms and suites have spectacular ocean views. The types of accommodation available here include:
Villas (1 and 2 Bedroom)
Beachfront Powered Sites
Powered Site Slab for caravans
Powered premium sites
Amenities
Kitchen/BBQ facilities
Wifi
Laundry
Playground for kids, games room, arcade
Bicycle hire, go-cart hire
Dump point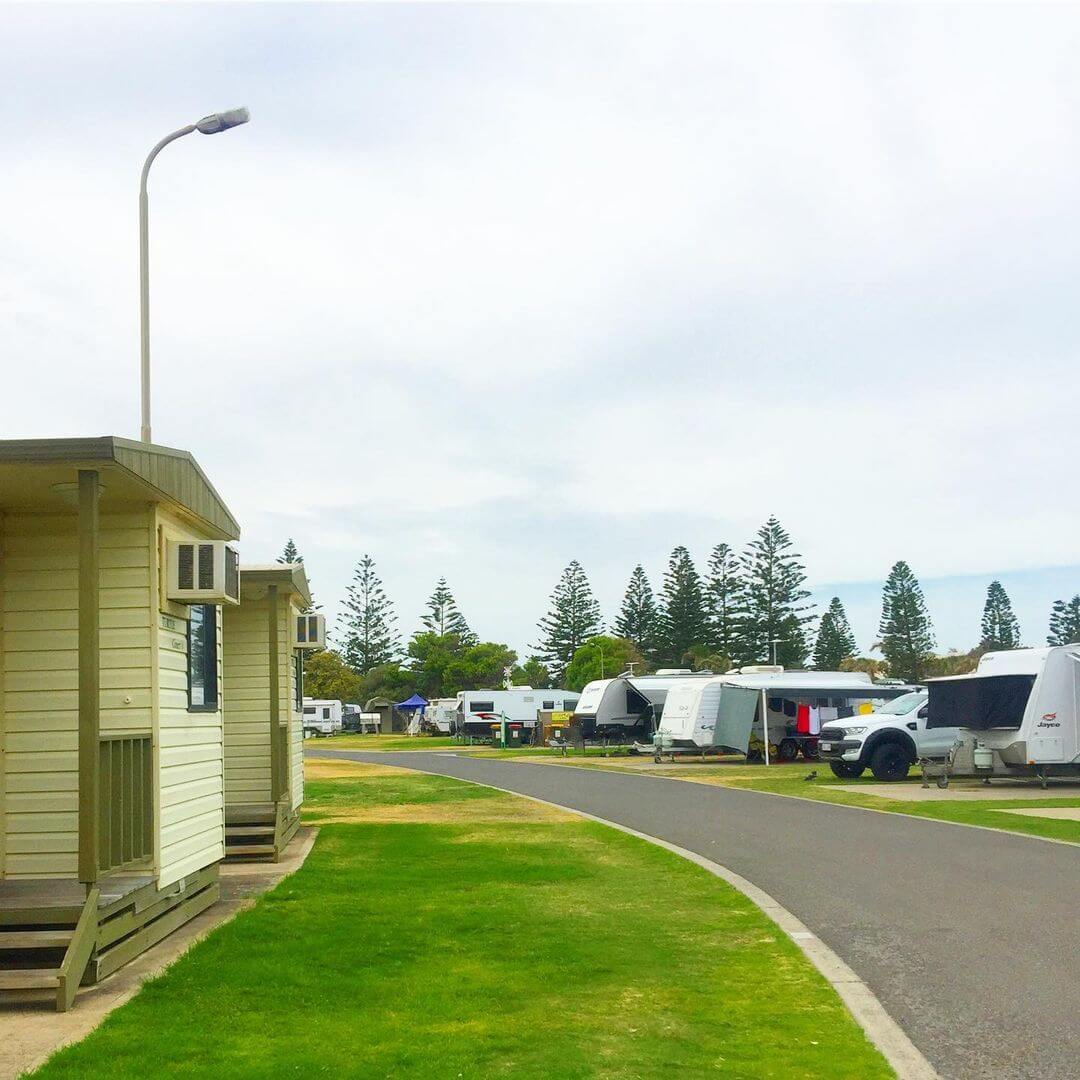 Big4 West Beach Caravan Park
1 Military Rd, West Beach SA 5024
BIG4 West Beach Parks is on number 1, Military Rd, West Beach, Southern Australia. It is about 10.5 kilometers from Adelaide's coast and reachable in roughly about 16 minutes by car or public transport via the A6 highway. Big4 on the southern coast is a picture-perfect and a much-loved holiday spot for people from all walks of life and age groups. Whether it's with friends or family, they will take back loads of memories and wish to come back here soon.
Types of accommodation
Do you know what makes the BIG4 Holiday Park an exciting holiday destination? Apart from the scenic beauty and all the wonderful activities for vacationers, BIG4 has the best choice for accommodation. From on-site cabins to cottages to camping sites, there is something that fits everyone's budget.
Powered sites for Tents/Caravan
Powered slab sites and caravans
Cabins suitable for 2 to 6 people
Amenities
Mini golf course, skating and BMX park
Camp kitchen
Vehicle washing bays
Swimming pool
Direct beach access
Games room, jumping pillow, pedal carts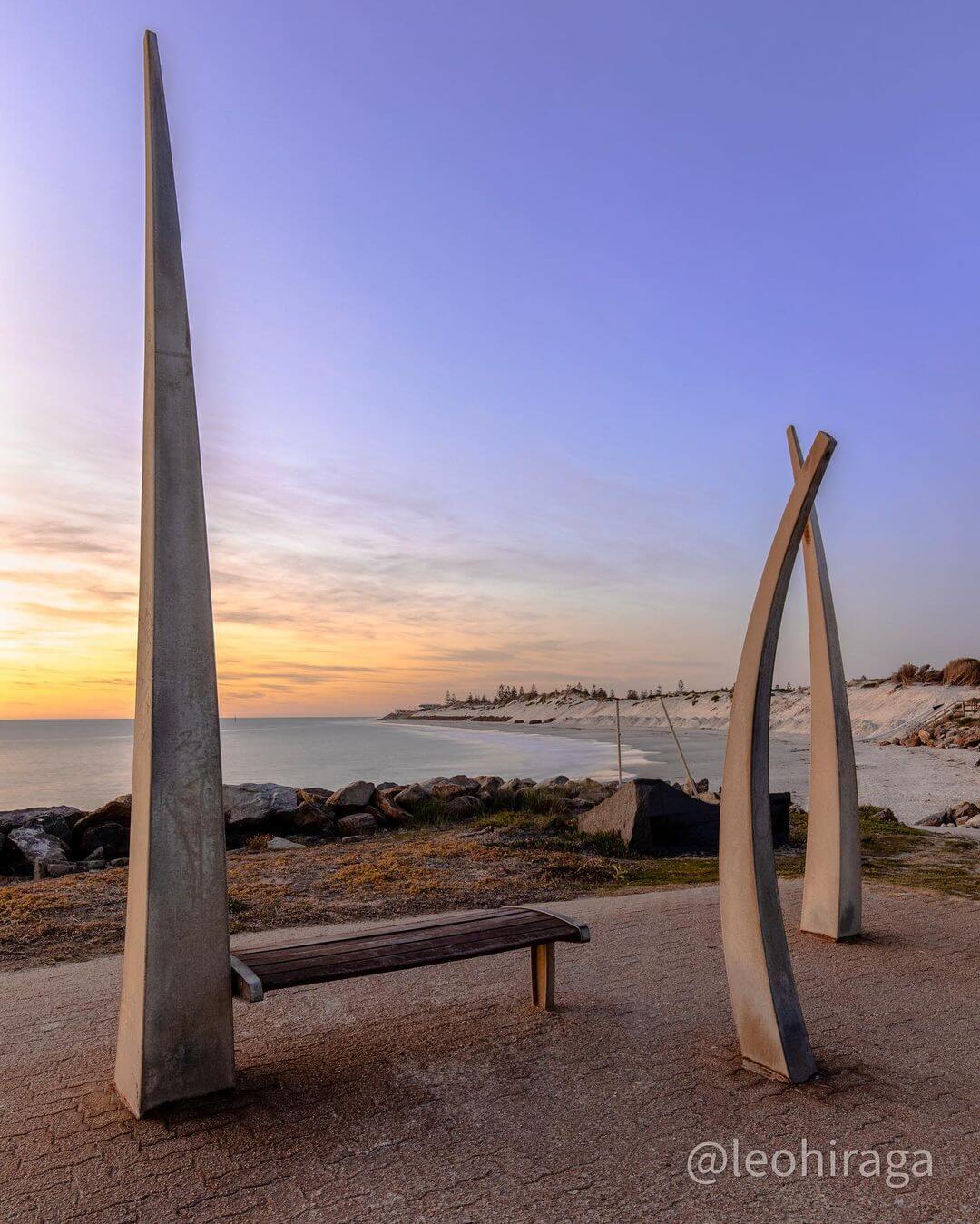 The Retreat at West Beach
Military Rd, West Beach SA 5024
The Retreat is only a four-minute walk from one of the most famous South Australian amusement parks called Mega Adventure. It is only 4 kilometers from the Bay Discovery Center and Glenelg Beach. It was before known as the West Beach Parks Resort, and it is possible that some travel sites still refer to it in the same way. It is located on Military Road off Adelaide's western coastline and is only a twenty-minute drive from the city.
Accommodation options at The Retreat
You will be spoilt for choice when you decide to stay at Retreat. There is everything for setting up a base to explore the surrounding places, from powered suites to cabins to caravan parking sites. You can also stay in Shacks which is quite an interesting option!
Cabins / Shacks – 2 and 3 bedroom with spa
Highend shacks even include a fireplace, washer/dryer and gaming consoles
Caravan sites / powered
All shacks include air con, tv, free wifi, deck, kitchen, microwave and walkin shower.
Amenities at The Retreat
There is plenty to do for both the young and old at The Retreat. Kids will be kept entertained with multiple pools and a tennis court. Other notable features include:
Adult and kids pool
Play areas
Tennis Court
BBQ areas
Direct beach access
Snack bar
Bicycle Rental
Where is West Beach?
West Beach is located only about 15-20 minutes towards the west of the city of Adelaide. It is packed with fun activities that you and your family can enjoy. You get to enjoy the beaches and playgrounds; even a golf course! In short, West Beach in Adelaide, South Australia, is a storehouse of adventure and it is beckoning to you. Come!
There is so much to explore that it may take you weeks to try your hand at everything. To make your stay comfortable, there is so much choice. You will want to come back every year.
How can you get there, and why it will be your best decision?
West Beach is one of the places you must not miss if nature and the beauty in the environment are your best friends. It is a place that where vacation and adventure wonderfully blend pretty near to a State's capital. All you need to do is to hire or drive your car for just 20 minutes from the CBD.
The West Beach Park has a vast sporting field, a public golf course, an amazing marina, and loads of other activities. You can choose to live in a cabin or at the BIG4 West Beach Parks Caravan Park.
Things to do in West Beach Adelaide:
If you love to try out the traditional and other cuisines amidst live entertainment, you must head to Grange and Henley Beach. These are the best places to eat out.
Shops for picking up souvenirs to take back home and other knick-knacks too.
Harbor Town Complex where you can do bargain shopping and make great savings. There are a whopping 90 fashion houses all in one place! The price of some of the best designer wear is 60 percent below the market price
It is safe to swim in its waters, or you could relax on the beach watching birds.
It has a caravan park holiday village for the most pleasant stay. It is the best place to stay if you have a family with young children.
Irrespective of you being a seasoned golfer or an amateur, the West Lakes Mini Golf course inside the Adelaide Shores Caravan Resort suits you the best. 
You will not stop recommending this place
Whether you are young or in your middle age, there is never a single boring moment here. There is skateboarding to occupy the younger one, in-line skating to keep the teens engaged, and an aerial adventure where you can play tennis in the air! The marina here is choc a block with adventure cruises, boating, fishing, and swimming activities. There are camping grounds for those that cannot sit still. Accommodation is flexible in the West Beach area with studio apartments to multi-bedroom that suit every budget. There are manors and heritage homes to beach homes lining the coast.
Final thoughts about West Beach, SA
West Beach is one of the most beautiful beaches in the city of Adelaide. It is an active and fun suburb combined with a beach that is so calm and soothing. Whether you want to run or walk your dog or read a book at the shore, or witness amazing sunsets day after day, you cannot ever go wrong with Adelaide's West Beach.