Are you planning to buy a new Caravan? If your answer is yes, make sure that it is fitted with the right accessories according to your need. The choice of the right accessories will give you a feel like Caravan as your new portable holiday home for your next trip.
One of the most useful accessories in your Caravan is a Hot Water System. It will give you access to hot water throughout your trip. But before choosing your Caravan Hot Water System, write down your needs on paper and then decide which is better for you, either Gas, Electric or both?
In this post, we will mention the pros and cons of all the types of hot water systems to get some help to choose your system.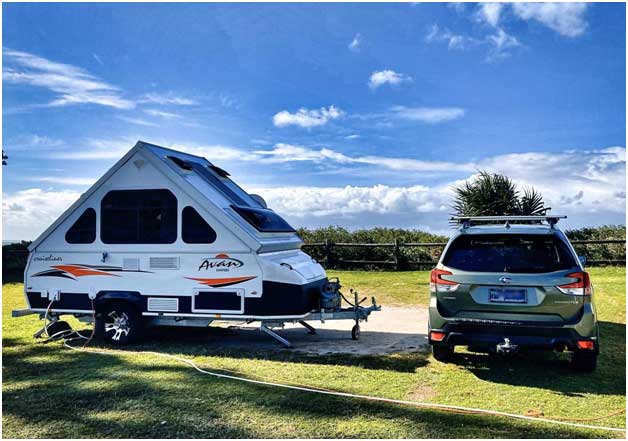 Gas Hot Water System
If you are going to a place where there is only a little or no source of electricity, then gas water heaters are the best solution for you. To run this h
eater, you have to carry a gas cylinder.
Pros of Gas Water Heaters
There is no need for electricity to run these types of heaters.
These heaters are very economical because you don't need to buy batteries or invest in solar panels.
These heaters heat water quickly.
They are a good option for the people who love to visit remote locations.
Cons of Gas Water Heaters
It requires a continuous flow of water for proper functioning.
It causes condensation, which is not good for the caravan.
It will always require a certified engineer for servicing.
Electric Hot Water System
 This hot water system is simply a water heater that is operated with the help of electricity. If you need warm water whenever you open the tap to wash your hands, clean your utensils, etc., go for an electric hot water system.
If you don't have electricity at your caravan's parking, then you have to install solar panels or rely on batteries for their charging. These heaters work the same as your home heaters but are smaller in size and capacity.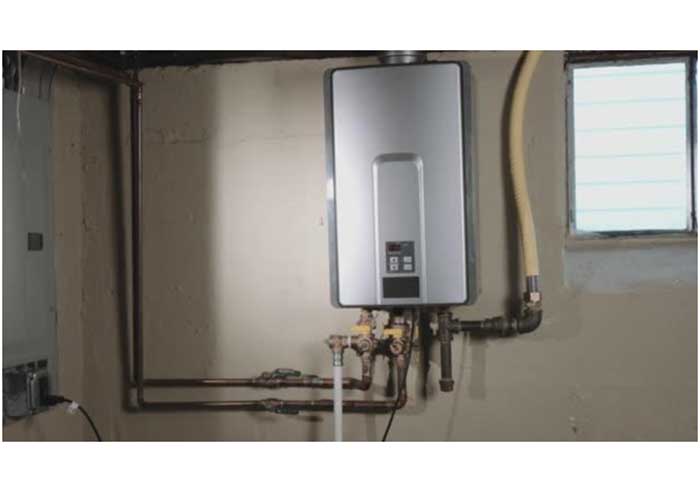 Pros of Electric Water Heaters
As long as you provide electricity on your road trip or destination, it will be the most convenient option to heat the water while travelling.
They are more energy-efficient as they only heat the water when needed, so they save water.
They are also environment friendly as they run with solar energy also.
Cons of Electric Water Heaters
You need electric connections to operate these heaters. You have to invest in installing solar panels in Caravan, which costs you an extra amount.
When you turn on the electric heater, you have to wait a little while before getting continuous hot water.
The destinations where there is no electricity, these heaters are of no use.
Gas and Electric Hot Water Systems
There is also a hot water system where you can enjoy the benefits of both the above hot water system, known as the Gas and Electric hot water system. For example, you are on a trip with no battery backup and installation of solar panels in your caravan, then you can run the hot water system with the help of a gas cylinder. But next day maybe you will get the facility of batteries then you can enjoy the continuous hot water for different purposes.
Pros of Gas and Electric Hot Water Systems
You can use this water system even in remote locations where there is no source of electricity with the help of gas.
If you don't want to invest in solar panels and batteries right now, you can do it later because they are compatible.
When you get a proper electricity supply, you can enjoy a continuous flow of water.
Cons of Gas and Electric Hot Water Systems
These heaters are a bit expensive compared to only gas heaters or electric heaters.
Which One is Best for You?
 It depends upon your budget and requirements. For example, if you like to travel on a low budget and enjoy spending most of the time travelling on the road, you will choose the gas hot water system. However, if you are a person who likes to have hot water in your taps whenever you open it, then electric hot water systems will go with your needs.
But if you want to relish the benefits of both the systems and have that much budget with you, then it's worth it for you to invest in gas and electric hot water systems. This will help you to get the comfort of your home while travelling on the road. In addition, these hot water systems have one more useful thing: they are easily upgraded when you want to do it at a very low price.
Despite all of the above information, we will provide you with some extra tips when choosing a hot water system for your caravan.
Storage Capacity
 Whether you are buying only a gas hot water system, only an electric water system or both gas and electric hot water system, you have to focus on the water storage capacity of the water system before finalizing it.
Mostly the size of the water system varies from six to ten gallons. However, these days there is also a tankless hot water system present in the market. Unfortunately, these heaters don't have a storage area.
In this type, water moves through a heating element when you turn on your faucet instead of storing it in tanks. Therefore, they are more expensive than the regular ones.
Size of Water System
 Before finalising any hot water system, check its size. Ensure that you check the height, width and length of the space in your caravan where you have to install the hot water system.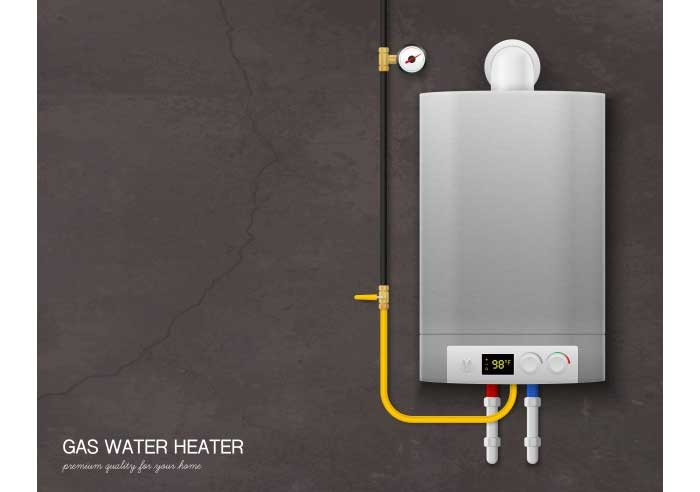 Prevention from Rust
Rust and corrosion are the main causes of damage to your water system, so take all the preventive measures prescribed by the seller of the water system to increase the lifespan of your hot water systems.
Hot water systems make your adventurous and exciting trip more comfortable, so always add them to your checklist whenever you buy some accessories for your caravan.