The route between Sydney and Melbourne, two of Australia's biggest cities, is filled with beautiful coastal towns, adventurous national parks, and cool beaches. Anyone on a Sydney to Melbourne drive is in for a thrilling and exciting time.
There are plenty of places enroute where you can stop and explore. The South Coast has amazing oyster farms and villages. Play with penguins on the Philip Island beach and finish the road trip in Melbourne. Check out this list featuring the top things to do on a road trip from Sydney to Melbourne.
Here is a little help for you – Two easy itineraries for Sydney to Melbourne trip
There are two primary routes you can follow for a Sydney to Melbourne road trip. The first being the Coast road via A1, also called the Grand Pacific Drive and the Princes Highway, and the second one is the Inland route via M31, also known as the Hume Highway. Take any Sydney to Melbourne drive itinerary that feels convenient to you.
The Royal National Park
If you love rainforests, beaches, and clifftops, you must visit Australia's, Royal National Park. The park is probably Wattamolla Beach, where a boardwalk leads to a lagoon and a pretty stretch of sand. You can enjoy a mix of secluded beaches, dramatic clifftops, and rainforests on the Sydney to Melbourne road trip.
Stop at the Bald Hill Lookout to enjoy the coastal views before driving towards the beautiful Sea Cliff Bridge. You will soon reach Wollongong, where you cannot afford to miss the Blue Mile waterfront promenade.
Jervis Bay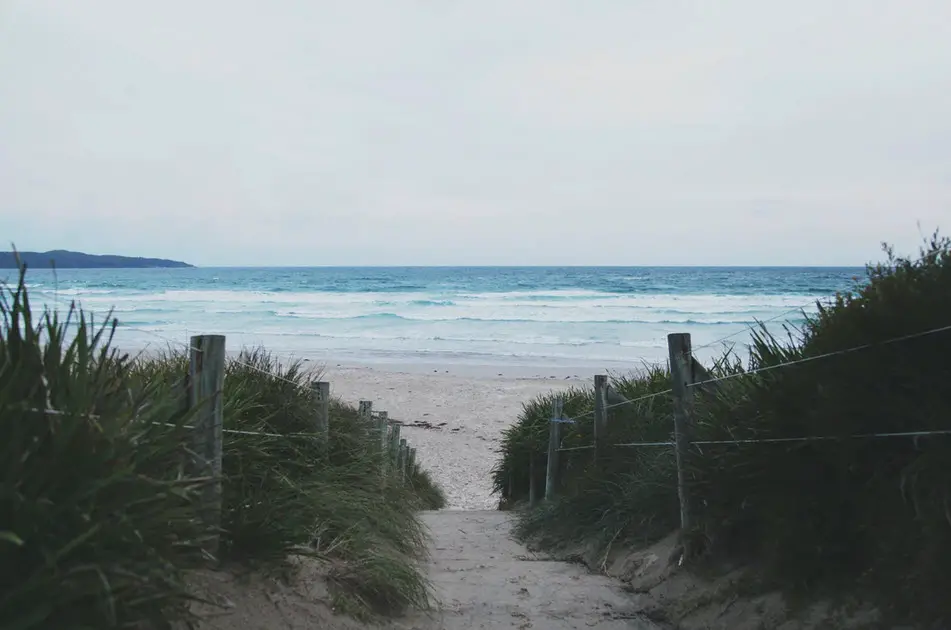 The Jervis Bay is surrounded by national parks and has delightfully white sand that makes it feel pleasant to walk on it. The place is famous for dolphins, seals, and humpback whales that make it perfect for visiting with kids and family. If you want to enjoy the diving sites, then the Dive Jervis Bay runs allow you to swim with sea creatures like rays and cuttlefish.
Foodies should never miss the Oyster tasting kayak Tour and taste the fresh oysters from Clyde River. Adventure lovers can take a scenic flight over the coast. If you have some time, you can explore the area by renting an e-bike. For accommodation, you can choose from many camping grounds and caravan parks. Check out our guide to the best Jervis Bay Camping Grounds
Central Tilba
Start the day by wandering through the Central Tilba main street lined with shops selling local gourmet crafts and antiques. Most of the shops sell local produce and crafts. The Central Tilba is delightfully historical, and you can explore many historic buildings in this town. Also, you can get a glimpse of the extinct Mt. Gulaga volcano. You can also visit the Foxglove gardens in the village of Tilba.
If you take the route south and stop at Wallaga lake, you can enjoy the scenic views on the way and check out Horsehead Rock and Camel Rock. Further, drive a little more to Bermagui and enjoy a dip at the Blue Pool. If you visit Bermagui, don't forget to taste the fresh catch at Fisherman's Wharf. The next place to visit is Tathra Wharf, where you can see plenty of whales if you visit between September and November.
Merimbula
If you want to stop and rest for a day, you can get accommodation at Merimbula. The waveless waters of the Spencer Park Beach at Merimbula make it a popular destination for people with small children. Merimbula and a nearby location Eden offers you the best whale watching experience in Australia. So, if you have kids, you must halt at Merimbula and Eden as your children will love watching these giant mammals in the sea.
When you travel some miles further, you end up at East Gippsland, Victoria. Here you can discover the walking trails and historic lighthouse of Gabo Island. If you love to explore the waterways, you can hire a boat near Gipsy Point. There are plenty of accommodation options from camp grounds, caravan parks, bed and breakfasts and plenty of holiday homes in Merimbula.
Gipsy Point
The Croajingolong National Park at Gipsy Point is a significant coastal reserve for hikers and campers. If you love hiking, you should never miss this location. There are other popular trails like Thurra River Dunes Walk, Genoa Peak Walk, and Point Hicks Lightstation Walk.
If you've got enough time, take a tour of the limestone formations at Buchan Caves, one of the eleven most important indigenous sites on the Bataluk Cultural Trail. Continue until you reach the Gippsland Lakes and get ready to explore Australia's largest inland lake system. You can rent a boat, kayak, or cruise ship to explore the canals of popular cities like Metung, Lakes Entrance, and Paynesville.
Lakes Entrance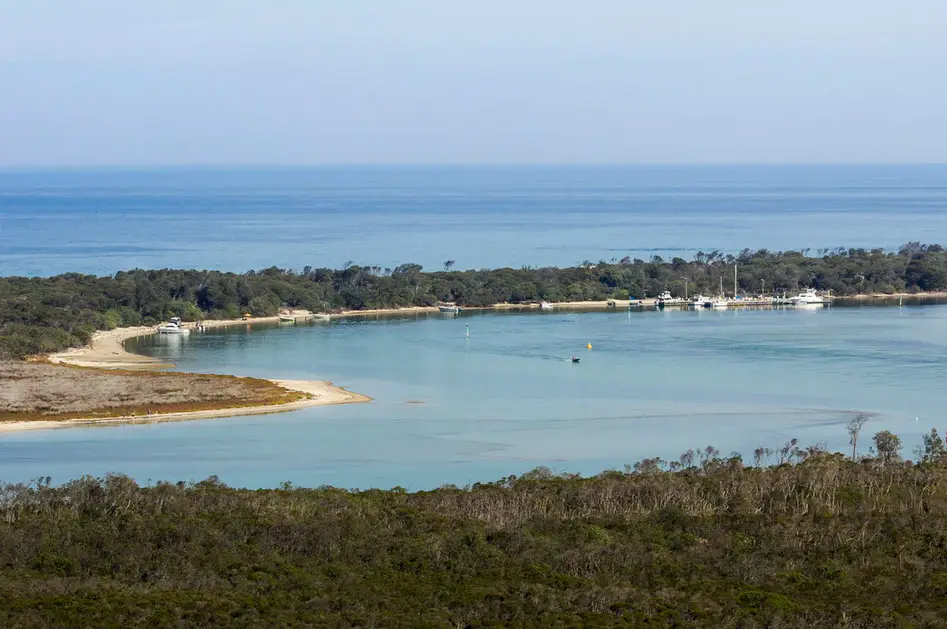 The Lakes Entrance has to show you're the rolling dunes and water waves over a trip of 90 miles. You can dine at the seafood restaurants and enjoy boating in the waterways at particular spots. No license is required for boating at Gippsland Lakes. Other than boating, you have the option of taking a cruise. Starting from the Gippsland Lakes and head inland, a continuous and a half hour's drive will let you reach the Sale, where you can explore gardens, galleries, and wetlands. From there, you can continue your journey to Walhalla village.
Walhalla
The village of Walhalla has much to explore where you can follow the tramline walk and enjoy the breathtaking views of the location. You have the option to go on a Gold mine tour or take the scenic railway over the beautiful Thomson river bridge and many other bridges.
Phillip Island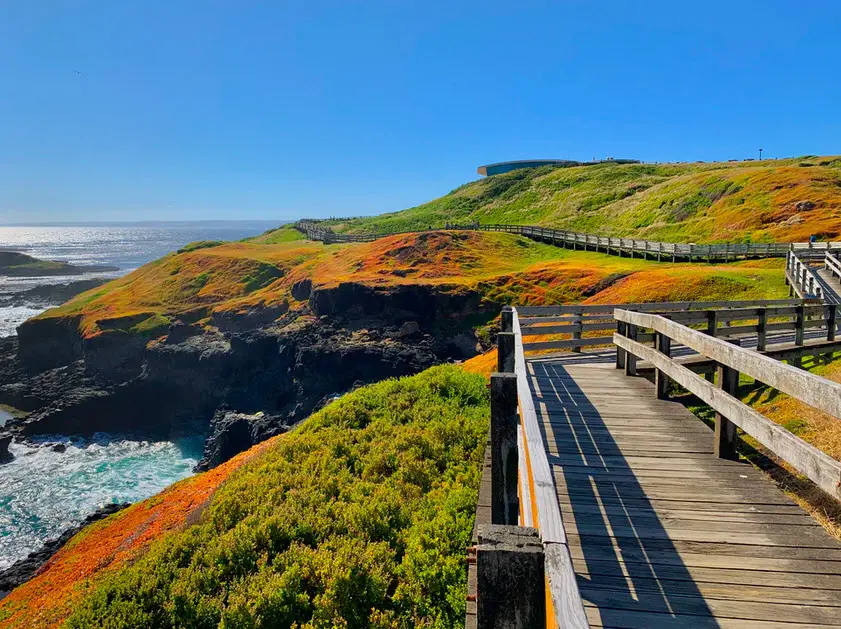 There is no danger of Phillip Island falling into the category of unknown gems, but it is popular for a good reason. The penguin parade at night on the Summerland Peninsula is undeniably beautiful, but the Koala Conservation Reserve with its tall boardwalks is for the money. However, the coast is the secret star: sea caves and sea seal colonies you can explore on cruise ships and kayaks.
It's time to hit the road!

These were the best destinations and things to do on the way from Sydney to Melbourne.  If you have sufficient time, you have many places to explore, enjoy the seafood, and capture beautiful moments on your camera during the Sydney to Melbourne road trip.