The enthusiastic campers pick the best items for their camping gear, and a double swag is one of the most preferred options. The camping double swags are the best and reliable option as compared to the tents. The swags have evolved greatly from basic canvas swag to swag with a mattress. The camping double swags are extremely portable and easy to set up.
Several companies are coming with a great range of swags with high quality and affordable range in single, double and even kids swags. So, a greater number of regular campers are adopting swags rather than any other option. Here we give you some interesting reasons why you should get a double swag for your next camping trip.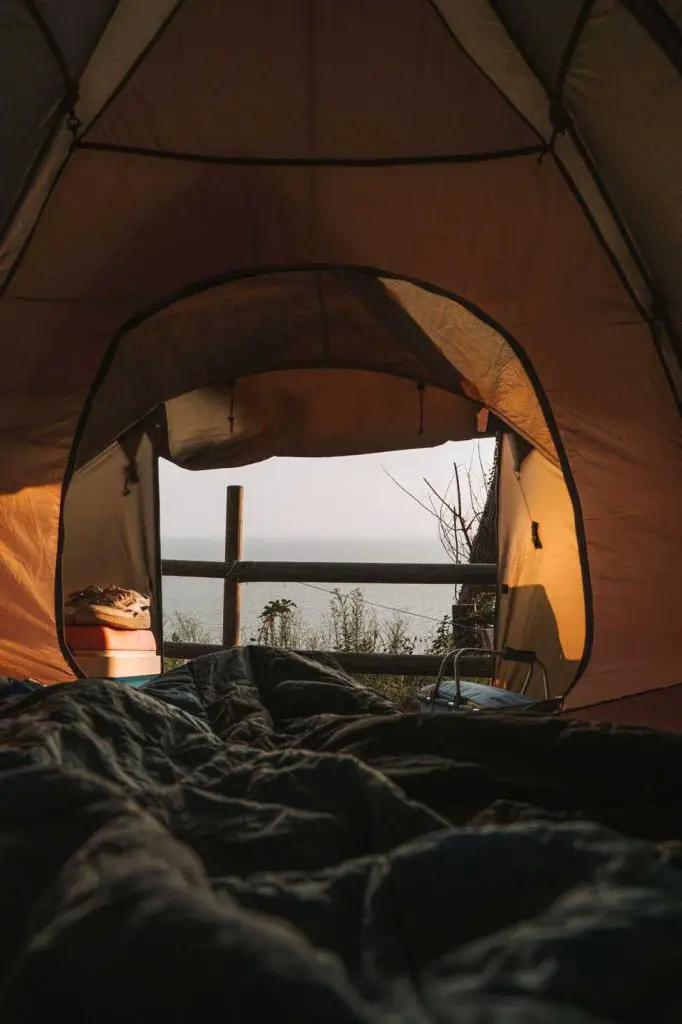 Easy to set up and pack
Are you a beginner camper? Then camping swags are the best to save your time and energy. First, you can easily set it up at the camping site in no time. Then, after the long travelling hours, you can still comfortably and relax in your spacious double swag rather than struggling to set up a tent house.
Using camping swag is quite simple. Once you select a particular place at your camping site, turn it up, put it on the ground and start unrolling it. Another step is tying it to a vehicle or a tree, and some campers prefer to use pegs to set it up. Then, on the other hand, roll your swag and pack it in just seconds when it is time to return home.
Furthermore, you cannot predict the timings when heading to a remote area for camping. Therefore, if you reach the site too late and feel too tired to use a regular tent, your saviour can be a camping swag. So, to get rid of dealing with the complex items to get sound sleep, grab the best double swag for you!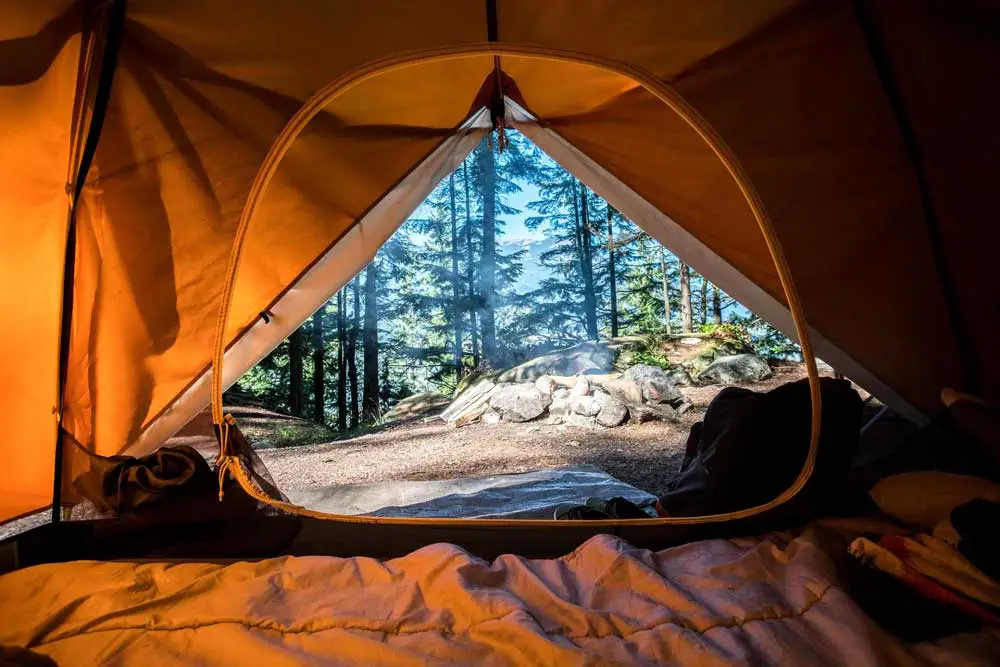 Compact
When going on out, swag is the only luggage to carry, including the pillow, blanket and sleeping bag for better sleeping nights. After rolling and packing it up, it takes less room and is lightweight also. So, its compactness makes it ideal for the camping experience.
Moreover, carrying swag makes you more organized during camping as it is a self-contained sleeping solution for the campers. So, if you are looking for sorted bedding, buy camping swag before going on your next camping trip.
Better temperature control
Using a double swag during your camping time is the best choice, whether it's a summer or a winter season, for comfortable night sleep. In addition, swag stays warmer than normal tents on cold days because the heavy canvas inside it captures the body warmth.
Moreover, the material used for bedding, PVC vinyl, traps the heat inside the swag and keeps you away from the coldness from the ground. The in-built mattress of the swag is effective enough to keep you warm and give a cosy feeling.
However, all these qualities do not mean that you can't sleep comfortably inside the swag during summer days. You can open the ventilation window of your camping double swag for proper airflow. At the same time, the mesh windows of the swag keep away the small insects and allow the cool air to cross the swag.
Enjoy stargazing with your loved one
The double camping swag does not disappoint you if you want to spend some quality time with your loved one at night while enjoying the stargazing. It is roomy enough to accommodate up to two persons at one time. So, it is the perfect idea for couples for a romantic getaway.
Moreover, you can use the bug net to stay safe. Finally, you can have a memorable experience with your partner, watching the scenic view at night. A double swag for camping will surely not disappoint a couple!
Better durability
The swags are designed to sustain even in the hardest weather conditions. So, if you are not so careful while handling them, it will not be a big problem. In addition, you can store them anywhere when not in use, like in an attic or car's trunk.
Manufacturers understand that camping is a real adventure, so sleeping while camping is not any different. So, the swags are made to stand out in the toughest weather conditions. So, if you are looking for a portable shelter to use on a long camping trip regularly, swag is the right choice as it can last decades even after multiple uses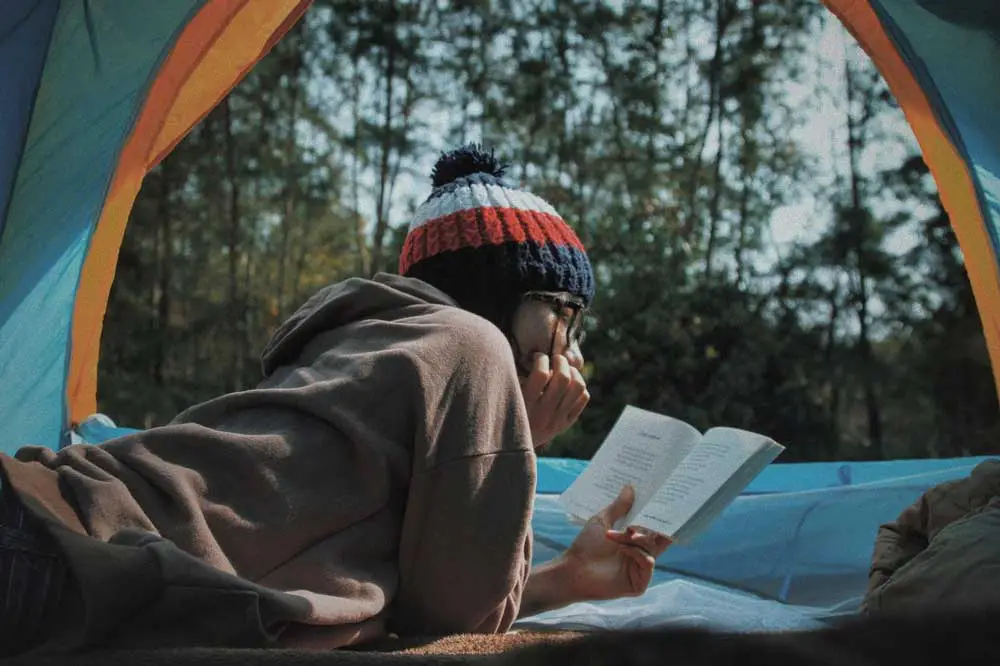 High versatility
Camping swags are the best bet if you are looking for a versatile shelter. Irrespective of the weather like warm, cold or sunny, you can trust the double swag. Moreover, if you are going camping with your group of friends, you don't need to pack separate bedding for every camping partner as double swag can contain two people at once.
Moreover, if you want to take a break while heading to the camping site, you can set up the swag anywhere you want in no time and can enjoy the fresh air. So, it is the most convenient way to have a quick snooze and get refreshed again.
However, if you think of doing the same when having a tent, it is almost impossible. The process of setting up the tent will take up all your time to break. So, it is better to go with swag.
Wrapping up
Swags are the best way to enjoy a great time outdoors. A swag is a secure and comfy place to stay all night and whenever you want a quick nap while travelling for long hours. You can check the best double swags for camping online and have an enjoyable camping trip!