Pack your stuff, turn on your car, and hop on the Great Ocean Road for an amazing road trip from Melbourne to Adelaide. Journey along beautiful beaches, a beautiful wine county, and an amazing island on this exciting Melbourne to Adelaide road trip.
Any amount of time you give to this trip will be less because the Melbourne to Adelaide drive is filled with exciting activities and scenic locations that will blow your mind away. This is one of Australia's best coastal routes and here are some of the best things you can try on this trip.
Melbourne to Lorne
After driving for one and a half hours from Melbourne, you will reach Torquay, from where the Great Ocean road starts. Once you reach Lorne, you can see beautiful waterfalls that are sure to allure the visitors. Although accommodation is a bit expensive along the Great Ocean Road, Lorne has some awesome campsites for camping lovers.
The Bells Beach and Fairhaven beach are best to walk while the Phantom falls and Erskine falls are sure to make your halt for a while. You can dine and enjoy the seafood at restaurants at Torquay, Aireys Inlet, and Lorne.
Lorne to Great Otway National Park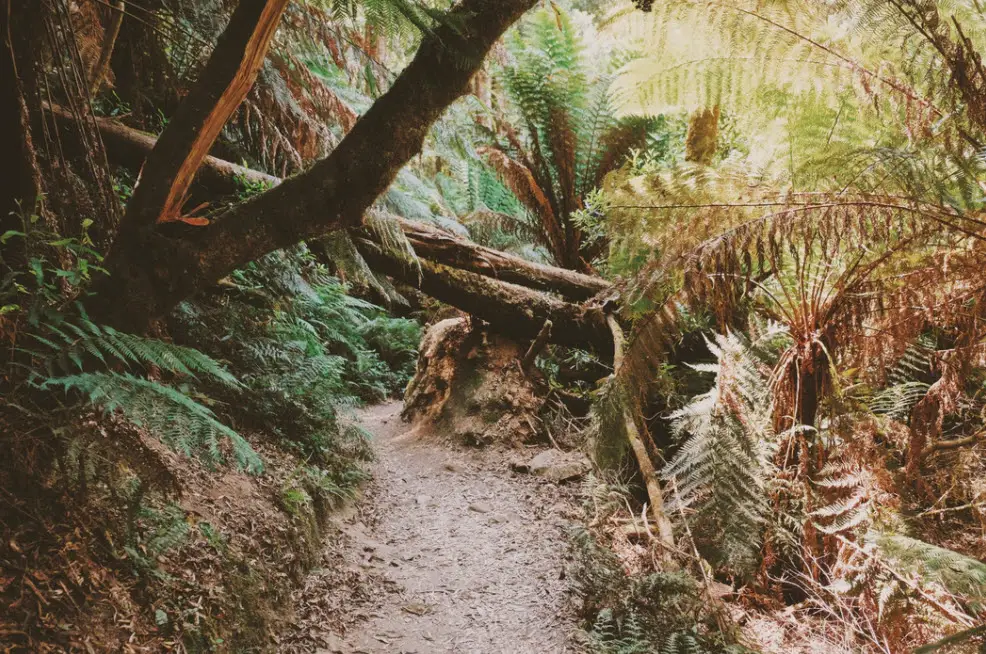 The drive from Lorne to Great Otway National Park is a beautiful stretch with the endless sea on the left and ancient bush on the right. If you love adventure sports, you can stop at Apollo Bay for Kayaking and paddleboarding. You can dine at Apollo Bay Fishermen's Co-op and enjoy the seafood.
There are plenty of gum trees and wild Koalas to spot on the banks of the Kennet river. Also, the sunset is worth watching at the Cape Otway Lighthouse. Sheoak Falls, Apollo Bay, Great Otway National Park, and Cape Otway Lighthouse are some places to stop and spend time.
Great Otway National Park to Port Fairy
The Great Ocean Road is the way to travel from Otway National Part to Port Fairy, and it offers you plenty of stunning views. So, don't forget to take your DSLR along, as you cannot afford to miss out on taking pictures of 12 Apostles and other landmarks on the way.
The 12 Apostles, London Bridge, Logan's Beach, and Warrnambool Botanic Gardens are some places where you can stop and spend time with your family. Moreover, all these locations are awesome to capture in your camera. The Fish takes Café at Warrnambool, and 12 Rocks Beach Bar Café are the restaurants where you can dine and take a break from driving.
Port Fairy to Robe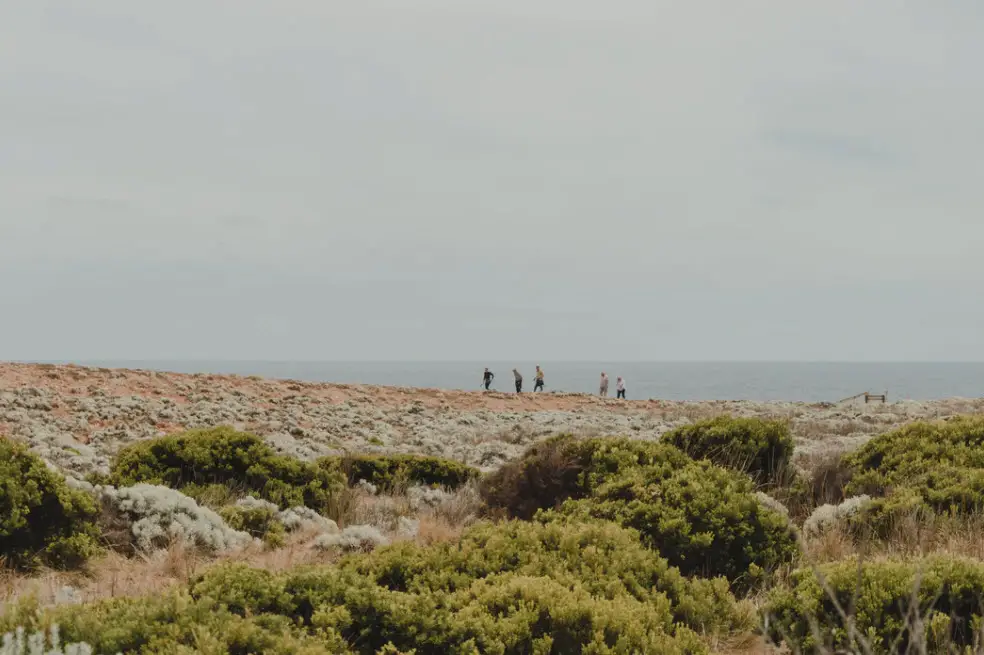 Limestone Coast in South Australia is the next location where you can take a halt and spend some time to relax and unwind. On the way from Port Fairy to Robe, you will see many natural landscapes and wildlife. The volcanic Mount Gambier is home to multiple lakes and cenotes. Limestone Coast is a popular attraction that is worth visiting on the way to Robe.
If you love hiking or trekking, you can do it around the Blue Lake while divers can enjoy an underwater tour at the Engelbrecht Caves. Also, you get a chance to watch the seal colonies at Cape Bridgewater seal walk. Once you reach the pretty seaside of Robe, you can enjoy the local wine and seafood.
On the way from Port Fairy to Robe, you can halt at Point Danger, Mount Gambier, Cape Nelson Lighthouse, and Cape Bridgewater Seal Walk, as these are the primary attractions for travelers.
Robe to Adelaide
If you love wildlife, you will find plenty of Australian wildlife while driving from Robe to Adelaide. You can watch the penguins, kangaroos, wombats, and local birds on the beaches and along the road. If you feel hungry, you can enjoy the delicious pastries on the lakeside at Meringue Bakery.
Don't forget to take a detour through Port Elliot and mooch across the Victor Harbor. Other places to dine are Jelly Café at Port Elliot and Sparkle at Whitmore. The Coorong National Park, Meningie, Port Elliot, and Victor Harbor are the places worth seeing on the road trip from Melbourne to Adelaide.
Things to do in Adelaide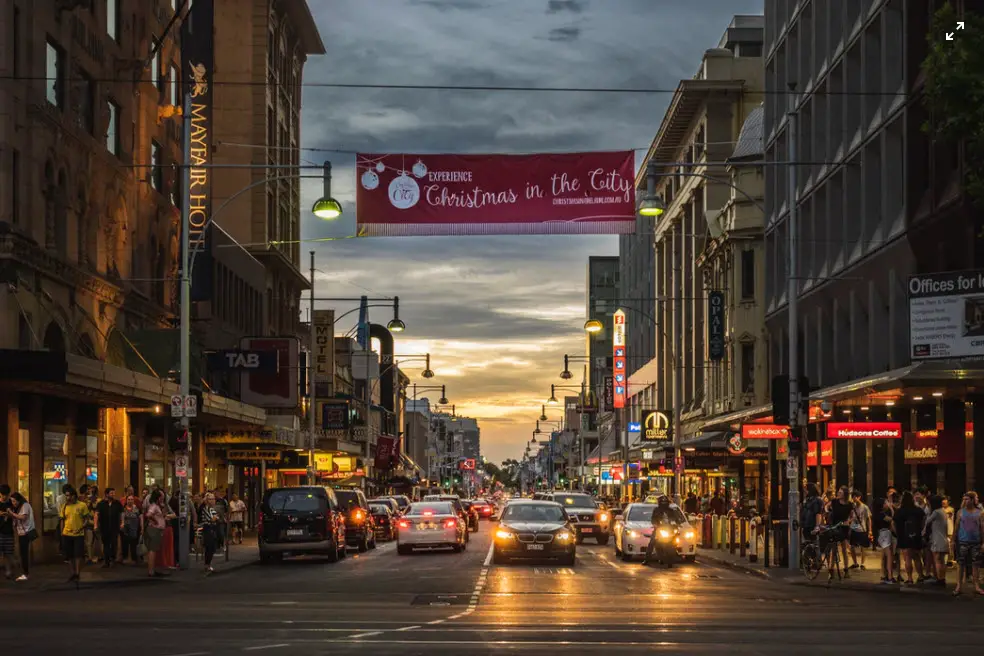 Once you reach Adelaide, you will find much to explore. It's a vibrant city of Australia with a rich cultural heritage. Adelaide is known as the City of Churches due to many ancient Churches that still exist today. Here is the list of things you can do in Adelaide.
Visit Rundle Mall for shopping
Rundle Mall is the primary shopping street in Adelaide that is famous for its great architecture. It is the first pedestrian-only mall in Australia. With a wide range of native and international retailers, you can shop from big brands. The mall is also known for its iconic sculptures, including spheres and adorable bronze pigs.
Adelaide Central Market
The Adelaide Central Market is known as Adelaide's food hub with 80 food stalls. You can enjoy a wide range of foods at local shops and restaurants. There is a live music event every Friday and various events like edible gift making, cooking classes, holiday workshops, and a vegan fest that you are sure to enjoy with your family.
Adelaide Botanic Garden
The Botanic garden dates back to the 19th century and comprises a variety of plants, flowers, and shrubs that you cannot find at other locations in Australia. It has many international breeds of flora, some of which are award-winning, like the panel of 10 rosarians. The National Rose Trial garden is worth seeing, and it is the first garden of its type in the country. Another thing is the Museum of Botany that is popular for the botanical study of plants and known as the "Last purpose build colonial museum."
Don't wait, hit the road now!

These were the top Melbourne to Adelaide drive attractions. Make sure you plan in advance where to stop and how much time to spend at specific locations so that you can reach Adelaide at the right time. Now, as you know about famous attractions on the road trip Melbourne Adelaide, you can plan your trip and make it memorable.