Have you bought a new caravan in Australia? If you have then you must be aware of legal formalities you need to fulfill before taking your friends or family in your brand-new caravan. Every vehicle running on the roads in Australia in every state needs to be registered legally. And caravan registration is important for you to have a safe and hassle-free driving experience when embarking on the trip.
You must follow the government rules/regulations and complete the required paperwork to prove your caravan ownership. And yes, there is also a cost involved in it. And in every state of Australia, the cost can vary.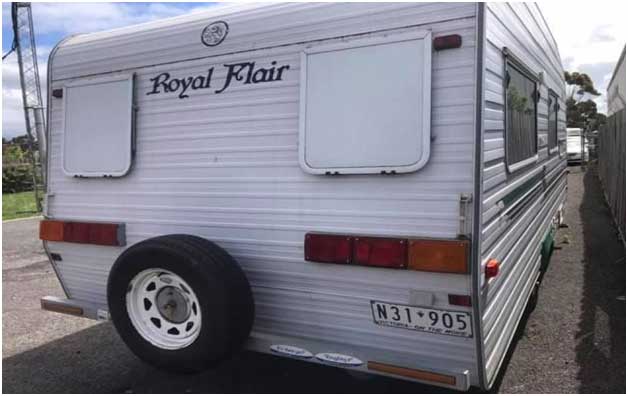 Why do caravans need to be registered?
Caravans are not registered in the same way as the other vehicles like cars etc. For caravans, there are different rules when it comes to registration. Registration of the caravans is a way to prove your ownership and help you with caravan theft.
In 1992, the central caravan registration and the caravan identification scheme were started so that the legal departments could track the missing or stolen caravans. Therefore, it is advised to register the caravan before going out for the safety of your caravan.
It is also recommended that caravan insurance be taken out to cover your van for any damage or theft whilst on your travels.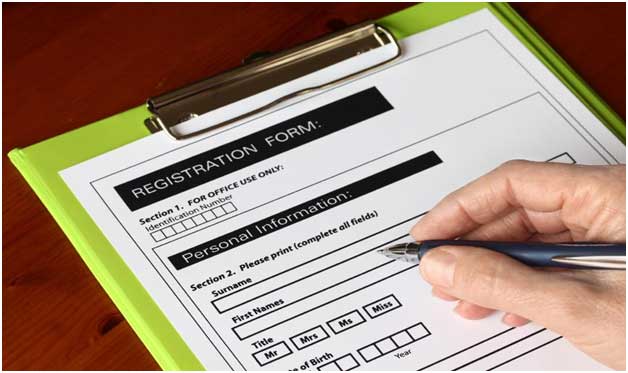 Photo Credit: withoutahitch.com
What documents do you need to register your caravan?
Registration form
Residential address
Proof of identity
A Vehicle Compliance Certificate
Vehicle registration details
Business details
Concession card details
Authority letter
Proof of registration entitlement
AUVIS Unregistered Vehicle Inspection Report
All the details mentioned above and the proofs are required to get the camping vehicle registered.
Cost of caravan registration in each state of Australia
The caravan registration cost depends on the area you live in. The registration charges for the caravan have dropped in recent years in some of the states in Australia. The registration cost of the caravan is comparatively low compared to the cars and other loading vehicles since it does not come on the road often like other vehicles. Moreover, the registration charges depend on the caravan's capacity and weight, and different state governments charge different amounts for that.
However, apart from the registration fee, there is no tax on the caravan. Therefore, it shows that after you bought a caravan, you need to pay the administration fee to the state government for getting it registered in your name.
New South Wales
For many years, the NSW government discussed abolishing the stamp duty for transferring a caravan Rego to another owner's name. And finally the day came, and the NSW Government decreased the registration cost of the caravan.
The government has made a 40% reduction in the cost, and it is actually the motor vehicle tax that is reduced to decrease the overall cost of the registration. This reduction was announced for the privately owned caravans and camper trailers weighing between 255kg and 4500kg. The caravan weight between 1505kg to 2504kg Tare will cost around $252.For 2505kg to 2794kg caravan cost around $397.
South Australia
South Australia is one of the least expensive states in Australia if it is about the cost of caravan Rego. You don't have to pay the transfer duty on the caravan. Moreover, when you got it registered in your name, you don't have to pay the stamp duty, and it costs you only $84 for a one-year Rego.
Western Australia
There is no stamp duty (vehicle license duty) in WA. It is around $5.74 per 100 kg of tare. Therefore, it is $57.40 for a 1000kg van and the 2000kg van, and it would be $114.80.
Tasmania
Like most states, even Tasmania does not charge any stamp duty for Rego transfer, and you just need to pay the $27.90 transfer fee. So for a 500-4500kg caravan for 12 months, you need to pay $139.In addition, here, you also need to pay for third-party personal insurance, which can cost you about $59 a year.
Queensland
There is no stamp duty on Rego transfer. However, the registration fee is $195.35 annually for a less than 4500kg fully loaded caravan in the sunny state.
Victoria
If you live in Victoria and bought a new caravan, you can't escape from the transfer tax for the caravan. Here, you need to pay $5.40 per $200 of market value for a newly bought caravan. For a brand new $50,000 caravan, $1350 of stamp duty is charged. Talking about the registration fee, around $58.10 for 12 months is applied.
Northern Territory
You have to pay 3 % for the stamp duty for caravans and a transfer fee of $17.The yearly registration charges are based on the tare weight. For example, for 1401-1600kg van costs $220.05 and a 2001-3000kg van costs $323.05.
Australian Capital Territory
People living in the ACT are also free from transfer duty. The registration fee for the caravans depends on the weight of other states. The annual registration cost you $467.40 for 1505kg-2499kg caravan. Moreover, for the range 3055kg- 3304kg and 3305kg to 3564kg, you have to pay the same amount, i.e., $925.10 a year.
Furthermore, if you find it hard to pay for the annual registration fee, you can choose the registration for a short period if you don't want to pay the huge amount for the yearly registration. For example, you can go for 3 to 6 months. However, to have a shorter registration period, you need to pay 2% more than you pay for the yearly registration.
Final words
In every state in Australia, the caravan owner needs to get registered by paying a significant amount of money. However, paying for the registration fees is better than losing your caravan, and then no department can help you find your stolen caravan. Therefore, complete the registration process as soon as you buy a caravan.