Best Caravan Insurance for Australia 2023
Reviews and Comparisons of Australian Caravan Insurance
If you have taken the leap and joined the many thousands of people hitting the road in a caravan then you must consider taking out caravan insurance. As you are well aware, caravans don't come cheap, and once you include all the many extras it really does pay to ensure your investment is protected by insurance.
When traveling there are many situations you will put yourself and your caravan in, a situation which may cause damage or loss to your caravan and property, so for peace of mind, and to ensure your trip isn't ruined by an accident or theft, caravan insurance is the way to go!
In this article we will cover
Best Caravan Insurance | Australia 2023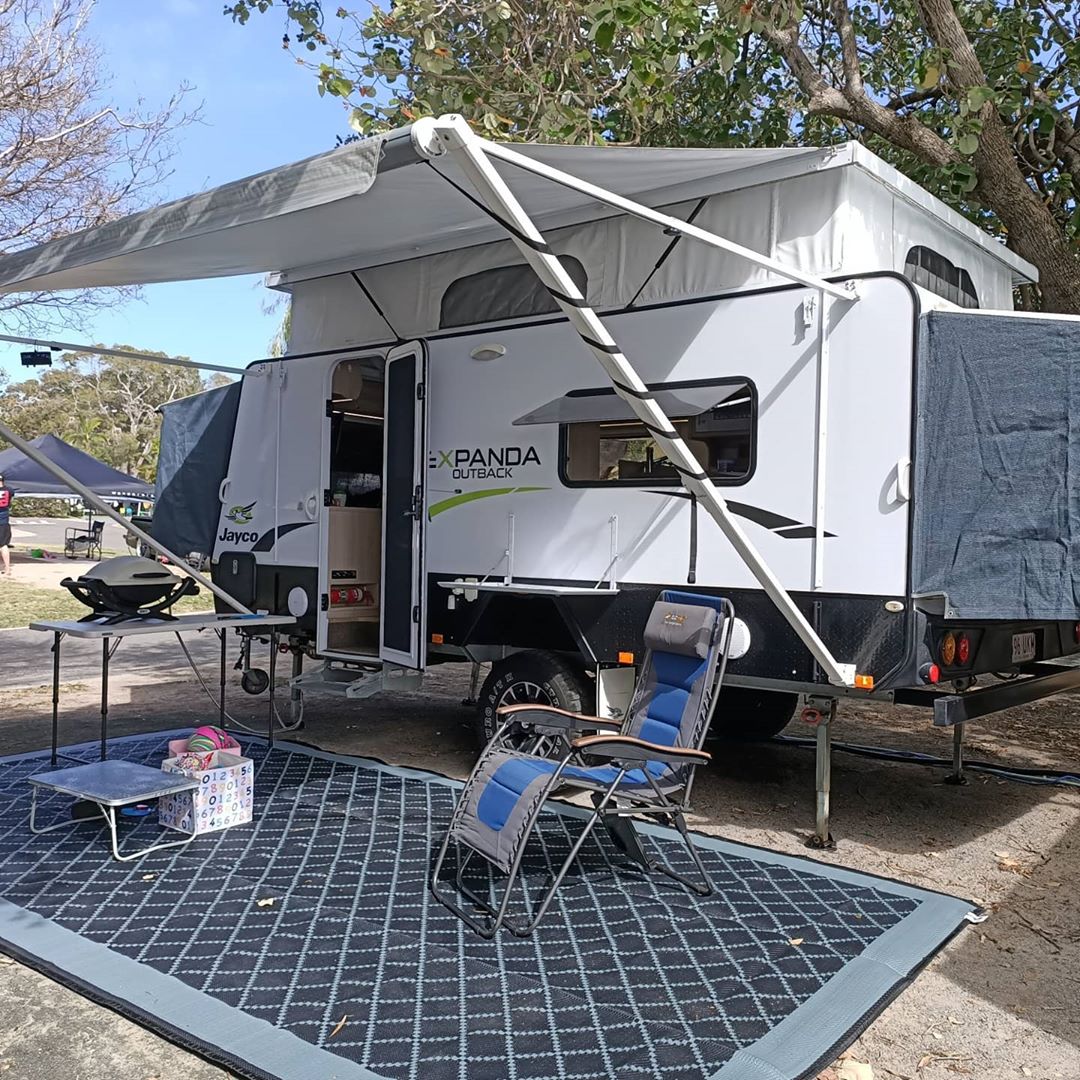 What to look for when choosing Caravan Insurance
Whether you use your caravan for weekend getaways or full time touring insurance is a must! But when it comes to choosing the right caravan insurance there are a number of factors to consider. We have broken these down into easy bit sized sections below so you can make an informed decision when it comes time to protecting your caravan with suitable insurance cover.
What is Caravan Insurance?
Caravan insurance is a type of stand-alone insurance that covers loss or damage to your caravan. For a small premium paid each month, you can have peace of mind that you will have to funds to pay for any damages that occur to your home away from home.
Each of these types of vehicles can fall under a caravan policy:
Touring caravans: These are vehicles that attach to your car like trailers. You may park them for a night or two at a time, but they mainly act as vehicles rather than homes.
On-site caravans: These are vehicles that stay in one location, such as a caravan park, permanently. They typically have all of the appliances, furniture, and necessities you need to live in them as your home.
Camper trailers: A camper is a touring caravan that folds down when you are travelling to save space on the road. When parked, you can open the camper up like a tent.
Trailer and horse float: These are vehicles that you tow behind your car to haul cargo to and from your home or business.
Who Needs Caravan Insurance?
Unlike car insurance, caravan insurance is not mandated legally in Australia. Your compulsory third party (CTP) insurance on your car may be able to pay for the damages or injuries that occur to the other party when you are at fault for an accident. However, CTP insurance will not pay for your own caravan's damages from the accident or those that occurs when your caravan is parked.
We strongly suggest that all caravaners in Australia invest in insurance for their vehicles. Not having insurance could leave you financially vulnerable if something happens to your caravan. The small premium you will pay every month will be worth the investment if and when an accident occurs.
What Does Caravan Insurance Cover?
Caravan insurance covers property damage and bodily injuries, but this all depends on your policy.
Policies commonly cover these following:
Accidental damage
Theft
Fire
Legal liability
Storm, flood or earthquake
Vandalism
Contents up to a certain amount
Emergency repairs
What Is Not Covered?
This type of insurance typically excludes:
Deterioration or wear and tear due to age
Mould and rust
Intentional damages caused by the owner or someone who has permission to use the vehicle
Faulty design or mechanical issues
You can contact your insurer for information about the exact covers included in your policy.
Levels of Cover
There are three levels of cover that insurers offer:
Third-Party Property: This level includes cover for damage or injuries to a third party that are your fault. This level will not cover your own damages, as it is not comprehensive.
Third-Party Fire and Theft: This level covers third-party property, as well as fire and thievery damages to your own vehicle.
Comprehensive: This level covers all the above, along with any accidental damages to your own caravan.
What to Look for When Choosing Caravan Insurance in Australia
The type of caravan insurance policy you should choose depends on your objectives, financial situation or needs. The insurance products vary in purpose, and some companies offer better rates and more comprehensive policies than others.
Use these tips to help you choose a provider:
Read the product disclosure statement and any terms and conditions thoroughly before you sign. Have your provider walk you through each page of the product disclosure statement to ensure that you understand what your premium covers and any other details you might otherwise overlook.


Check to see if you can bundle. You may be able to get car insurance, home insurance, travel insurance and life insurance through the same company at a discounted rate. Speak with your existing car insurance provider to see what type of caravan policies they offer.


Be honest with the insurance provider about how you plan to use your vehicles. If you spend most of your time on the open road instead of parked, this could affect the amount of cover you need. Alternatively, if you plan to rent your caravan to someone else, you will need to purchase landlord insurance. You can always ask your provider for advice and any additional information you need to make an informed decision.


Read reviews from other customers. If a company has mainly negative reviews, you may want to move along to a different option.
Optional Cover and Extras
Check with your provider to see what types of extras you should add to your policy. Most companies offer additional options that you can add to your existing policy, such as:
Contents cover: Many insurers will only pay for loss of content up to a certain amount. If you would like to include valuable items or increase the content cover, you may be able to purchase additional cover as an add-on to your policy.


Lay-up cover: If you only use your caravan for a few months out of the year, you may want to reduce your premium during the off months. Lay-up cover is often available through your insurer at a lower price as long as you keep your caravan in a secure location and do not use it during the specified period.


Annexe cover: Some caravaners add an annexe, or canvas extension, to their caravan when it is parked to provide additional space. You will need to purchase extra cover to include this extension.
How Much Does Caravan Insurance Cost?
The premium you will pay on your caravan insurance policy depends on factors like:
The type of caravan or trailer you own
The insurer you choose
Your level of cover
Any extras you add to your policy
The excess you agree to pay out of pocket
Whether you can bundle it with your home and car insurance
Whether or not you have filed a previous claim
Most providers offer free quotes, and you may want to receive a quote from several companies to find the most affordable option.
Is the Cost Impacted by COVID 19 in Australia?
Caravan insurance is currently cheaper than usual in Australia due to the travel restrictions in place from COVID 19. Many companies lock in your yearly premium once they approve your policy, so now is a great time to get more information and advice if you are planning on purchasing insurance at a discounted rate.
Where to buy caravan insurance
There are many insurance companies in Australia that offer dedicated caravan insurance. It is worth checking with your existing insurance company to see if they offer cover as more often than not, there are discounts available if you bundle all your insurance together under the one account.
To help you choose appropriate cover, we have reviewed the top caravan insurance companies to save you time.