Are you planning an outdoor adventure with your kids? If yes, it's essential to add the best swag in your arsenal. Most kids are natural explorers and love the swags because they are comfortable and cozy enough to keep them comfortable and happy during trips.
If you have a trip planned with your kids sometime soon. We'd suggest you to experience the thrill of camping while keeping your kids safe and cosy in a camp. In this post, we'll discuss the reasons why you should go for swag with your kids.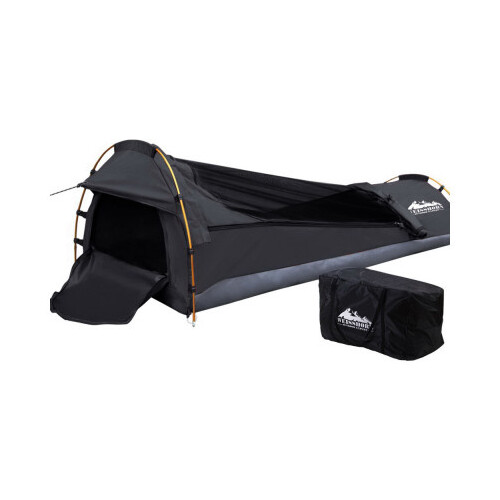 What is a Swag?
A camping swag is a self-contained and portable sleeping set-up ideal for one individual. So, you get a whole bedding setup in a single bundle. The Australian invention can be zipped all the way, and helps to cover the whole body (including the head). Best kids swags Australia are so easy to set up that even your children can do the entire process independently.
Why Choose Swags over Tents?
We have listed the smart reasons to prefer swag for your kids than tents:
1. Provide More Ventilation
Swags are a good option to use on hot summer days. It's because you can even open the top section of this sleeping set-up for ventilation. So, you do not have to be concerned about insects biting you. It has an in-built screen mesh that can be peeled off. It helps protect the kids from external elements while allowing them to sleep directly under the sky to enjoy stargazing.
2. Warmer
Kids' swags are not delicate. Most kid's swags use heavy canvas material. They allow the heat to trap inside them in winters. So, they are warmer, unlike tents.
3. Built to Last
The swags can withstand years of use. This is because they are manufactured especially for the Australian landscape. An average swag comes with a PVC floor, heavy-duty zippers and ripstop canvas.
Many models come equipped with a weather-resistant swag bag. But make sure you keep your kids camping swag debris and dust-free.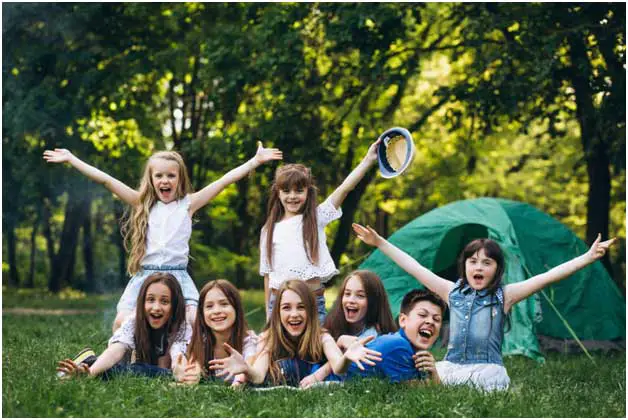 4. Easy Storage
Swags are perfect camping equipment that can be used even if you have limited space on your campsite. They usually take less room than tents and are lightweight too. This makes them perfect for hiking and camping.
When it comes to their storage, you can tie them to the roof to save space or throw them on the backside of your vehicle to protect it from damage.
5. Do Not Require Extra Bedding
A tent needs additional bedding. However, the best swags for children already have high-quality foam mattresses to keep the kids comfortable against the ground and sleep relaxed at night.
6. Quick Set-Up and Packing
Swag tents have a faster set-up, and your kid can even do it without your help. Did you know you can fully set up even the complex swags with spreader bars and poles in under three minutes? It helps to save plenty of energy and time.
When your kid wants to use the swag, just ask him/her to roll it out on the floor, climb in and sleep. Also, when your camping trip is over, you can roll the swag in a matter of minutes to pack it.
7. Great Design
Swags have a superb design. These sleeping systems are designed in such a way as to keep the kids dry and off the ground level during the camping tour. Moreover, the heavy canvas layer keeps your kids safe all night while making sure that the disturbing sound from the outdoors does not come inside.  
8. Made Using Natural Material
Camping is all about connecting with nature. Unfortunately, a tent made with artificial materials does not make that appealing. Therefore, if you want a safe shelter for your kid made of natural material, look no further than a swag.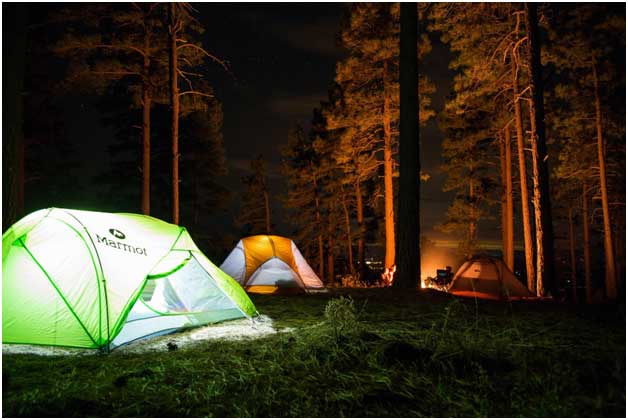 9. Warranty
Top kid's swags Australia comes with a warranty. It makes them the best-selling equipment amongst tourers, sheep shearers, campers and adventurers.
Wrapping Up
Camping is one of the fun activities for families with kids. A child-specific swag is a great option for regular campers. Whether you decide to go camping during the winter or summer season, swag can be the best buddy for your kid.
The self-contained nature of a swag makes the entire process much simpler. It is also a good alternative to tents. Swags have been a part of Australia's love affair with the outdoors for 200 years.
But today, they have developed into waterproof, long-lasting and strong sleeping solutions. So, we hope that our mentioned reasons have fully satisfied you to take a swag next time you go camping with your kid.