Are you looking to buy a caravan for the first time to explore Australia? If you are new, let us clarify that there are different types of caravans available in the market, including pop-top, motorhome, pop-out, conventional caravan, motor homes, fifth-wheel trailers, and tent trailers. These all kinds of options meet the different needs of Australian caravanners.All are in different styles but have almost the same features – hard roof, walls, pop-up roof, internal kitchen space, windows, place to sit and relax.But the question arises here "what are the best brands of Australian caravans to check out?" Confused? No need to worry! In the article, we've rounded up five trustworthy Australian caravan brands and highlighted why they are a good option to buy.
Five Australian Caravan Brands
This section lists five Australian caravan brands based on value for money, reputation, resale value, storage and kitchen facilities, space, creature comforts, windows and doors, extensions, and other considerations.You will also need to check what works best for your needs and make sure you do a prior inspection before buying a used caravan.Let's scroll down and keep reading!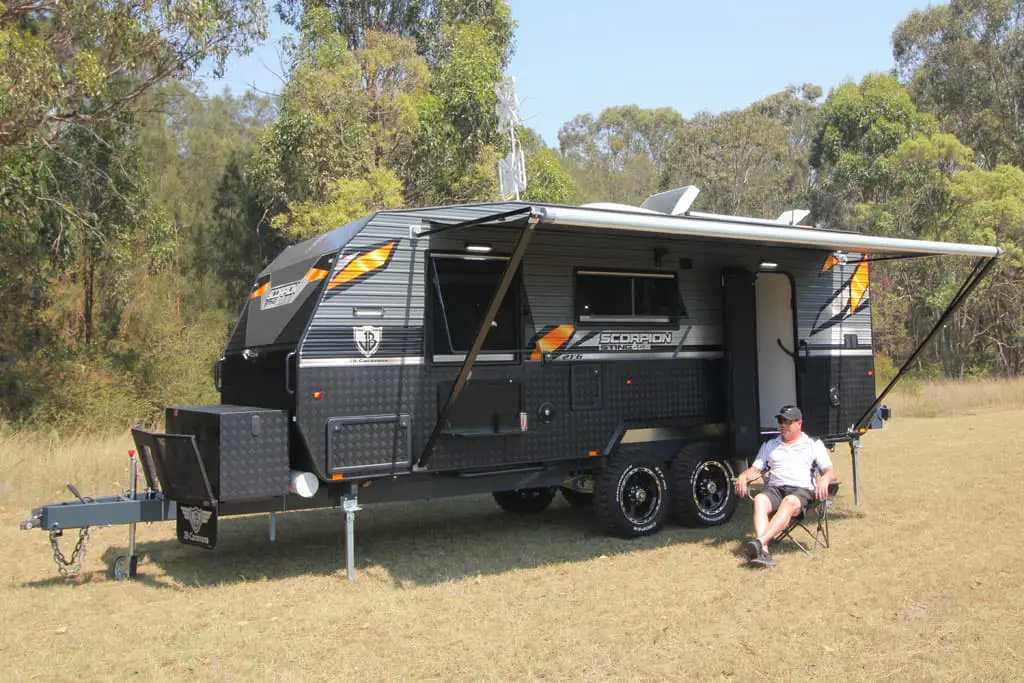 JB Caravans
There could be no better and reliable means to explore Australia's hard-to-reach places and beautiful landscapes than in an all-terrain model of the JB Caravans. The Australian-owned and operated company specializes in building affordable luxury caravans designed to go anywhere. Therefore, they are perfectly suited for any type of lifestyle.Since then, JB Caravans has grown rapidly and taken the market up with its brilliant line of all-terrain trailers. They offer a luxury experience without the excessive price tag and have strict end-to-end quality control measures. Most vans have options for features such as
hot water systems
,
air conditioners
,
fridges
and multiple floorplan layouts. Whether you want to set up camp in the outback, by a lake, or wherever, JB Caravans is all you need.
Main characteristics
Exceptional and prompt service
Effortless towing over a variety of terrains
Compact and high-quality devices
Three-year warranty on all new caravans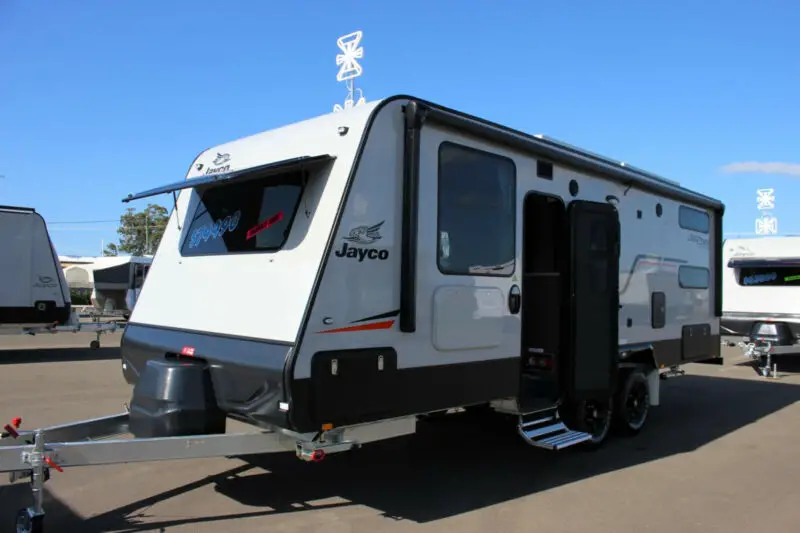 Jayco Caravan
If you are scrolling the internet for the absolute caravan to take your friends, family, or even yourself on great Australian adventures, look no further than the Jayco Caravans. The company is Australia-based and offers its customers a range of motorhome and caravanning options, including traditional caravans, sunroofs, hybrids, motorhomes, caravans, motorhomes, and j-pods, ideal for travellers on the go – solo and with the family.However, each Jayco product line includes a comprehensive list of models and floor plans, measurements, and capacity, with pricing and additional features listed to give you all the information you need before entering the market for buying the caravan for your needs.
Main characteristics
Beautiful interiors
Durable exteriors
Unbeatable value for money
Use cutting edge technology
Customization available
Comfort and style without compromise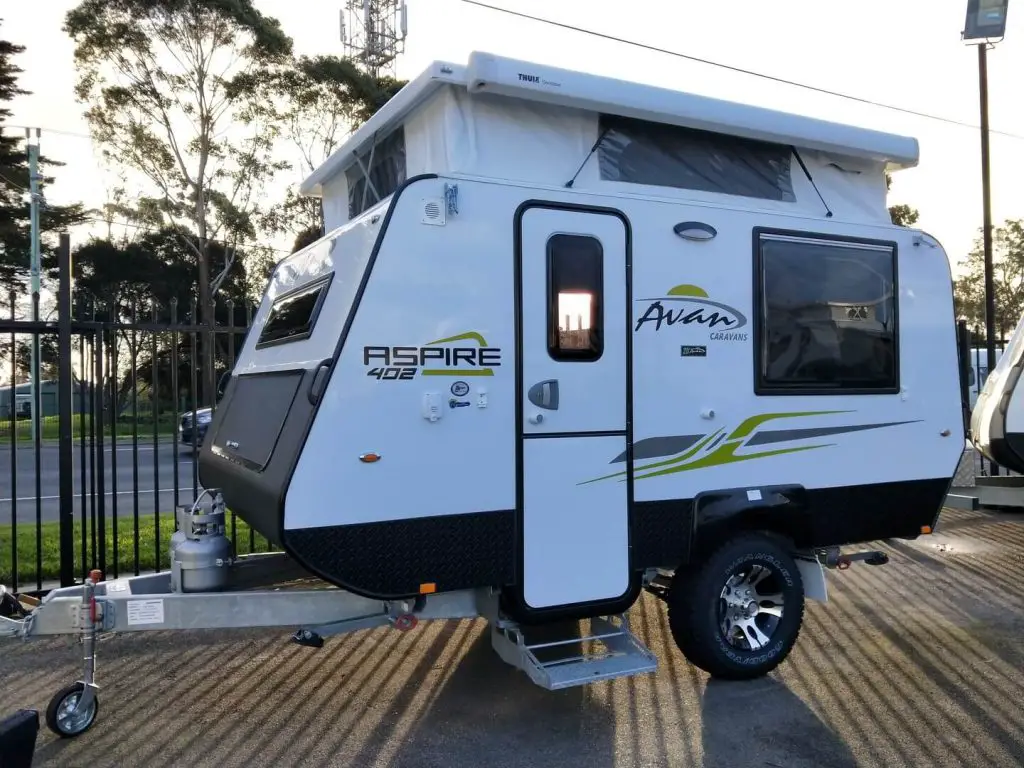 Avan Caravan
For over 20 years, Avan has transformed the camper industry. Along the way, thousands of vacationers, travellers, and adventure seekers have thankfully taken to new heights in style, comfort and value.
Avan is an Australian brand that offers motorhomes, sunroofs, hard-tops, and motorhomes, giving you plenty of options for your next road trip. They use evolutionary construction techniques, sophisticated designs, and handcrafted interiors to deliver a range of quality motorhomes and caravans. The company offers several models per line, including Aliner, Sportliner, Applause, Aspire, Ovation, and other series.
However, the remarkable popularity of Avan continues to grow as more and more Australians discover the unique appeal of their products.
Main characteristics
Handcrafted interiors
Upper Centurion Chassis
Ultimate stylish and protective
Versatile day/night configuration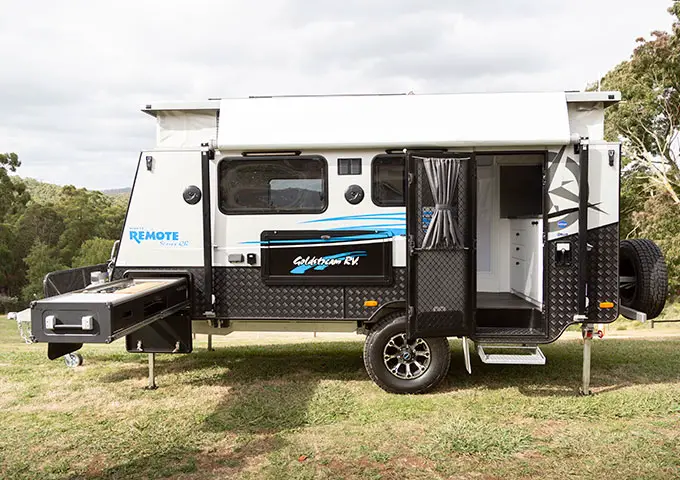 Goldstream RV
If you desire to attain pure freedom on the road, Goldstream RV is a good option. A 100% Australian company builds quality motorhomes, sunshine-roofs, and caravans to help Australian families have an enjoyable trip with ease.
Whether it's an on-road or off-road motorhome or a caravan, Goldstream RV styling, quality, design, and workmanship are unmatched. In addition, Goldstream RV is always there to support its customers throughout the process, backed by its nationwide dealer network and commitment to helping you achieve your ideal lifestyle.
Don't wait for the right time! Instead, just hit the road and explore Australia in comfort and style; Goldstream RV has a caravan for everyone.
Main characteristics
Outstanding styling option
Unparalleled style, quality, design, and workmanship
Australia-wide dealer network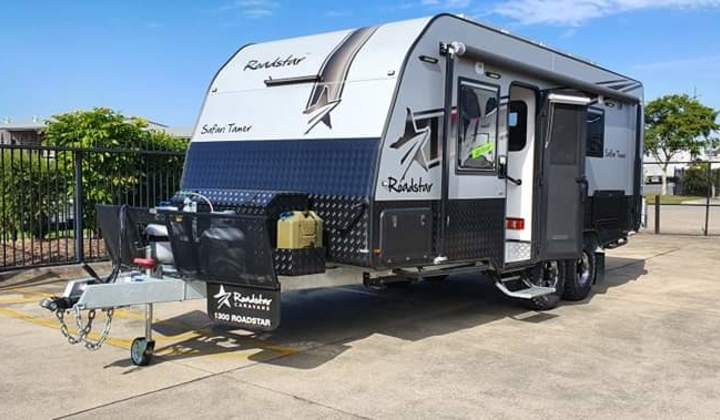 Roadstar Caravans
Whether you are recently retired or want to go on the road making memories with the kids, Roadstar builds trailers for all needs and budgets. For over 30 years, Roadstar has been building caravans. And now, they have set the industry benchmark for excellence in the design and manufacture of caravans in Australia.
Each caravan is designed keeping in focus a few things like adaptability, functionality, and ergonomics. The caravan designs of Roadstar reflect the quality of craftsmanship. The trailer manufacturing company pays attention to each. So, you can trust the brand completely for your safety.
Create some memories of a lifetime with Roadstar! Load your essential trip gear and leave for your favorite destination without a worry.
Main characteristics
High-quality construction
Skilled craftsman
Use cutting edge technology
Versatile and innovative design
Unparalleled luxury, value for money, and style
Three-year warranty on all new caravans throughout Australia
Closing words
Caravans come in different types, depending on the task you want them to perform. Other factors, such as functionality and interior space, and how easy it is to put everything together.
So, it is best to explore all of your options before purchasing a caravan and doing some research online. If you're still overwhelmed after seeing all the options online, check out the five Australian caravan brands listed above and make the right decision. The choices are endless, but you ought to choose the one which solves your purpose.
Each caravan comes with its own set of advantages. Hope we could solve your confusion by listing the top 5 caravans above. Now, what are you all Australian caravanners waiting for? Buy the best caravan for your needs and start an adventure with your family and friends.