Keep up to date with the news or simply enjoy a movie when on the road!
Don't miss your favourite tv show or footy match next time you are touring the country in your caravan – make sure you have a good caravan antenna. Having a tv in your van is one of those creature comforts like a air-conditioner, but what use is it if you have no reception??
When it comes to choosing a suitable antenna, you don't want something that is bulky and will get in the way. Ideally a small unit that is still powerful enough to ensure you get quality reception where ever you are.
Anyway, let's get straight into our caravan antenna reviews. In our opinion, the best antennas are:
Caravan Antenna Reviews - Australia 2020
Happy Digital-8 Mark 3 Antenna. HW-DT8 Mark 3
It receives high gain consistently
It has a UPVC plastic body
It comes with helpful accessories
Jack Black Roof MT Antenna DTV OEM 5 Pack no Signal Meter
It has a simple design
It is portable
It is easy to mount
More expensive than others
no signal meter
Winegard H/V Antenna Aftermarket Single Box. CC-10HV
It has a unique design
Durable construction
It provides excellent value for money
Limited colour options (only white)
Milenco Power 900L Antenna
antenna
It is convenient to use
It gets high gain and low noise
It doesn't perform well with 4G network
Foldaway Standard Caravan TV Antenna w/4m cable
You can adjust it to 360 degrees
It does not weigh a lot
It provides instant results
Not the strongest item and may break easily, so you have to take great care of it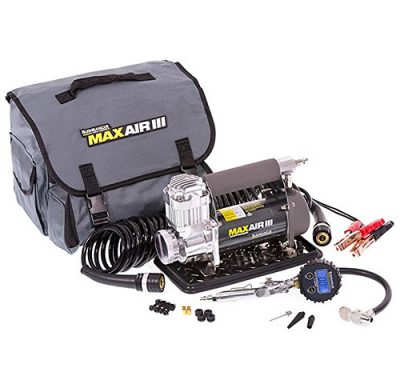 Your Guide to buying a Caravan Antenna
If you are an indecisive person, then you must be confused about which antenna to buy. All of them might seem attractive to you. But you cannot buy all of them. There is something that you can do, which will make the buying process more manageable: consider a few factors.
Budget
When it comes to buying just about anything, not only the best caravan TV antenna, your budget plays a crucial role. Apart from saving your energy, it would save you time as well. That is why we recommend that you first set aside a budget and then look into buying an antenna. When you start looking for antennas, you will find many. Some are going to cost a lot while others, not so much. Depending on your needs, you should buy one accordingly. An antenna may come with additional accessories with a high price tag. But if you don't need those accessories, you don't have to spend a lot of money on it. Similarly, you may buy a cheap antenna, but after using it for some time, you might have to replace it. Hence, it would help if you made a wise decision here.
Directional vs Omnidirectional
We talked about directional and omnidirectional antennas before. However, here, we will discuss them in detail. As the name suggests, directional antennas receive signals from only one direction. Omnidirectional, also called multidirectional, pull signal from a lot of directions. If you are camping somewhere far away from civilization, then a directional antenna would suit you best. Since they pull signals from only one direction, their entire focus is on that particular direction. Hence, they can pull signals from a very long distance. Multidirectional antennas, on the other hand, are useful if you haven't gone that far from civilization. One downside of such antennas is that while they are pulling signals, they end up pulling some distortion too.
UHF/VHF
If you have been browsing for best caravan TV antennas, then you must have come across the words UHF and VHF. UHF stands for ultra-high frequency while VHF stands for very high frequency. If a TV channel is playing regular content, then it is more likely to use VHF. However, if it is playing high definition content, then it is more likely to use UHF. The good thing is that most of the antennas today support both UHF and VHF, so you wouldn't have to worry about that. But it would be a good thing to make sure that it supports them.
The weather
Since nature is entirely predictable, the weather is something that you cannot control. But it wouldn't hurt to know much about the weather of the place you are going to. If you are going camping in an area where the weather can get severe, then you should make an informed decision. Some antennas can withstand the harsh conditions of the weather. They are made from durable materials. Hence, it would be best if you looked for the material of the antenna before buying it.
Ease of installation
Although it should not be hard to install TV antennas, you should consider this factor nonetheless. Some people are not good with technology. It doesn't matter how easy it is to install a TV antenna; they might need someone's help. Some antennas come with all the gear required to install the antenna. Should you choose to buy one of those antennas, the installation process would be more straightforward. You would install it within minutes, and the antenna would be good to go. If you are unsure about the installation process, you can always ask for assistance. Either from the customer service or from a friend who has experience in these things.
Connectivity
The last critical factor for you to consider is the connectivity of the caravan TV antenna. It might be possible to connect more than one TV to your antenna, but you should make sure before buying one. Using a splitter to distribute the signals to two TV works best. But only if your antenna supports the function. You might not always get a splitter with the antenna you buy. So, you will need to spend more money to purchase it. Similarly, if you want to pull signals for your TV and your radio, it would be wise to invest in an antenna that would support it.
Popular Portable Air Compressor Questions
Q: I would like to use the air compressor at home to inflate a ball. Can I use the AC power outlet?
If you want to use your air compressor with an AC outlet, there are a few things you can do. First of all you can buy a device which is available with an AC plug. Another useful option is to get an 12v to 240v inverter.
Q: Are portable air compressors versatile enough to inflate bike/truck tires?
Absolutely, yes. Most of the portable 12V air compressors are strong enough to inflate any vehicle tire, whether you have something big like a truck, or a smaller vehicle like a tricycle. Evidently, for bigger vehicles, it may take longer to fill the tires, but eventually the outcome will be positive.
Q: How can you repair a 12V air compressor?
It actually depends on the extent and nature of the problem. If there is a major issue with the compressor, then do not try to fix the device on your own. It is better to get professional assistance.
You need to take care of your air compressor to maintain its function and appearance for years. You can adjust the air flow for multiple objects using the upper screw. Maintaining power supply is critical as well.
Conclusion
Of all the different types of air compressors that this guide describes, the HAUSBELL Portable Air Compressor is the best option. It is durable, reliable and super easy to use. This tool will help simplify the inflating process's complications and work with pretty much anything with an automatic shut-off system. There are different types of nozzles present for an adequate attachment and versatile applications.
Safety and power consumption should be two essential features for the times you have to inflate a ball or a tire instantly. Make your mind up regarding these air compressors according to what your requirements are. You do not have to invest a more substantial price if you have to use the device occasionally. Just go through the characteristics and technical details and pick one out for your routine.