The four-wheel-drive vehicles are gaining popularity due to the power, traction and convenience they offer both on-road and off-road. When it's time to purchase a new 4WD car, it feels tempting to grab the one with as many features as possible. Whether you love to drive on hilly roads or love off-roading, the right 4WD car can make your drives really convenient.
However, choosing a 4WD vehicle is not easy if you are buying it for the first time. As car companies offer plenty of features nowadays, buyers are likely to feel overwhelmed by the features and many other things. It becomes challenging to choose a 4WD car for your family. This post shares some tips on buying the best 4WD car for your needs.
What is a 4WD vehicle?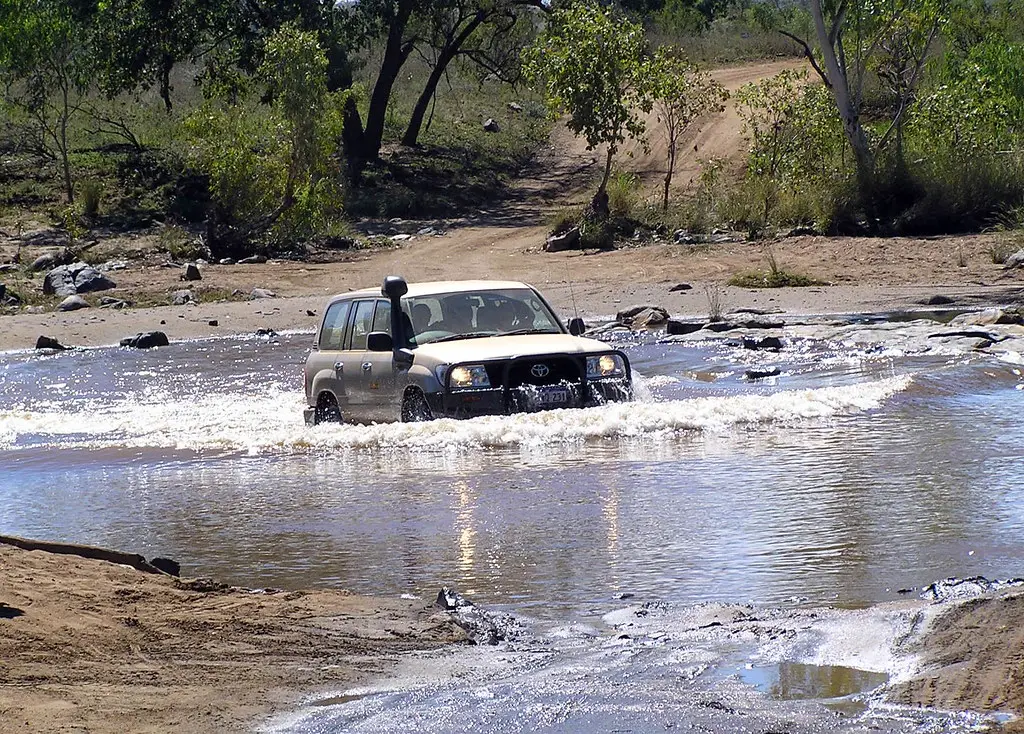 A 4WD vehicle means that it has a system that enables the engine to deliver power to all four wheels. It means that the power from the engine is transferred to all four wheels, unlike the conventional two-wheel-drive cars. In standard cars, the power from the engine is transferred to only the front wheels, which makes it difficult to drive off roads and hilly roads. 4 Wheel drive vehicles are made mainly for off-road driving, and the wheels are designed to offer trice the traction than 2-wheel drive vehicles.
Your requirements
The very first step to buy a 4wd car is to know your requirements. Do you really need a four-wheel drive vehicle? Are you buying it due to peer pressure to keep up with your colleagues or other people in your society? If you are planning to buy due to such reasons, then you don't really need a 4 WD vehicle. On the other hand, if your drive usually into hilly areas, or you love to go off-roading, then you should get a four-wheel-drive car for your family. In simple words, you don't need a 4WD vehicle in plain areas if your aim is to simply commute between your home and workplace or within the city. Here are some things to consider before planning to buy a 4WD car for your family.
Do you mostly drive in the city, out of the city, off-road or go touring?
How many passengers do your carry in your car?
How frequently you go off-roading or visit hill stations.
Whether you are going to drive it alone or your partner may also drive the car.
Will you be towing? and how much towing capacity do you require
Your Budget
The price of 4-wheel drive cars is much higher than the standard cars. So if you are planning to buy a 4 WD car, get ready to spend a higher price and plan your budget accordingly. Now only a few hundred dollars, the prices vary by thousands of dollars between the base model and top models. When you go to buy a 4WD SUV or Wagon, it's the game of more power, performance, comfort and features, and all these things contribute to the price of the car. Also, consider the repair and maintenance costs of the vehicle you are planning to buy. Remember, you can always opt for a used 4WD car if you get it in good condition and ready to spend a few hundred dollars on its repairs.
Automatic or Manual
4WD vehicles come in both manual and automatic gear systems. You need to consider which one to choose as per your requirement and budget. The cost of automatic cars is higher than manual gear cars. However, some people are more comfortable driving manual cars as they are used to drive cars with manual cars. Some people feel that they have more control in driving manual gear cars, while others feel more convenience while driving an automatic car. Choosing between manual and automatic is your own choice, but remember, you need to pay a higher price if you choose an automatic 4WD car.
Petrol or Diesel
It is also important to know your requirements to choose between gasoline and diesel cars. Gasoline cars are more suitable for city driving and daily commutes. Diesel cars are more suitable for people who drive their car more than 50 miles daily. Moreover, for hilly areas and tough roads, diesel cars are best as they have more torque to drive at low speeds. If you love to go camping in hilly areas, you should buy a diesel car as it offers you more control and better performance in the mountains and off the roads. However, you need to spend a few thousand dollars more on buying a diesel car than a gasoline car. If you choose to buy a diesel car, then plan your budget accordingly.
Where you want to drive the Vehicle?
The locations, roads and terrains where you are going to drive your 4WD car matters a lot while choosing a car. If you choose to drive your vehicle off the roads, it is going to face rocks, ruts and mud that require you to buy a mode with solid front and rear axles suspension.
If you are planning to drive your vehicle on long camping tours, whether in the plains or mountains, but on the road, you should get one with independent front suspension as they are better tourers. A 4WD tourer vehicle is designed to offer great comfort on long drives and on-road conditions.
Some 4WD vehicles are designed for towing purposes or carrying heavy weight luggage. If this is what you are looking for, you should check out the vehicles with more torque and mid-range power. However, you should also keep the prices in check as vehicles in this category are more expensive than standard 4WD SUVs.
In summary
Buying a 4WD vehicle requires long term planning and knowing your requirements clearly. As you are going to drive your vehicle for the next 5 to 10 years, it is a long term investment. So, you need to spend sufficient time researching the factors like power, performance, comfort, prices, specific purpose for which vehicles are designed and your requirements before finalizing a 4WD car for your family. Considering these factors will help you to choose the right vehicle for your camping tours and long drives.