Best PLB Comparison Table
Best PLB for Australia Reviews 2023
GME GPS Personal Locator Beacon (PLB)
GME has been providing the market with cutting-edge RF communication equipment for more than 60 years and is the sole Australian manufacturer of UHF CB radios and emergency beacon systems. In fact, over 50% of Australian rescues involve a GME brand PLB.
The MT610G, which was developed, engineered, and produced in Australia, comes with a "non hazmat" battery pack for portability.
A 72 channel integrated GPS receiver, zero warm-up time, high intensity LEDs, IP68 Ingress Protection, and a naturally buoyant design are other benefits.
The MT610G surpasses the most recent international standards and is Cospas-Sarsat Class 2 certified, providing campers, bushwalkers and other outdoor enthusiasts with increased peace of mind. It takes the place of the MT410G, which is no longer produced (but can stll be found on Amazon)
Australian company and support
6-year warranty
7-year replaceable battery
72 channel GPS
Light and portable
Fully featured
Garmin inReach Mini, Lightweight and Compact Satellite Communicator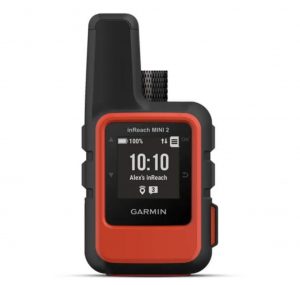 For several years now, Garmin has been setting the standard for GPS tracking and satellite communications. The Inreach Mini is essential equipment for hikers and explorers who go off-grid and spend a lot of time away from phone and internet service.
The Inreach Mini is what we call a 2-way satellite communicator or often referred to as a PLB. This indicates that, unlike other gadgets, which can only send messages, the InReach can send as well as receive messages. A precise topographical map position for a visual will be included in messages sent (either to a mobile phone or email address) to a person that also include information about your location. You always provide the following information in your messages:
Time sent
Date sent
Coordinates (example: N 45.247439° W 121.886726°)
Speed (if you are moving while sending the message)
Elevation
Map of location
Bluetooth can be used to pair the Inreach Mini with a smartphone. The agony of typing on the Inreach Mini's interface is completely eliminated once you are linked to your phone and can create a message as though you were sending a regular text message (there is no keyboard).
Not all messages sent to the device are received right away. To receive messages, you need to have a signal. You can reload your inbox using the "check mail" function if you received any new messages since the last time you checked your mail.
I advise choosing the Garmin Inreach Mini over the Explorer+ if you care more about weight, size, and simplicity than a few functions.
Small and light
2 way messaging, great battery life
Can be paired with a smart phone
No seamless messaging
No instant message receival, you need to "check" for messages
Ocean Signal RescueMe Personal Locator Beacon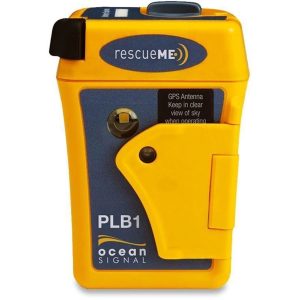 The rescueME operates at the current industry standard frequency of 406 MHz. Older PLBs operated on the 121.5 MHz international distress frequency, which is no longer monitored by international search and rescue organisations because it was only effective over a much smaller area and lacked positional data. Additionally, this beacon has GPS information that can help rescuers locate me, typically to within a few metres (2 yards). Additionally, a 121.5 transmitter is provided so that search teams can use it to locate their targets.
The rescueME PLB1 is tiny, measuring only 75 x 51 x 32.5 mm (2.95 x 2 x 1.28″). The extendable antenna can be retracted by turning a little knob on the top of the device, which also displays information on the battery's expiration date. A little, black plastic component that appears to be a switch but is actually the antenna is located on the upper left side of the device. By pulling on the black portion, a length of flexible metal that resembles a tape measure but is unmarked is extended. The antenna's full extension measures 25 cm (10″).
I hope I never need to utilise the incredibly compact safety gear known as the Ocean Signal rescueME PLB1. It is small, lightweight, and simple to attach to a variety of items of clothing or equipment. The beacon's relatively small footprint makes it possible for me to carry it around instead of fixing it to anything, which is the best option for preserving my life. The price of this unit is comparable to that of the larger units, and it offers comparable performance.
66 channel
Runtime: 24 hours at -20c
Great Battery life of 7 years
Lightweight at only 114g
Waterproof to 15m
Long warranty of 7 years
lacks some more advanced features, ie 2 way messaging
GLOBALFIX V4 and ResQLink 400 Survival Kit | EPIRB and Personal Locator Beacon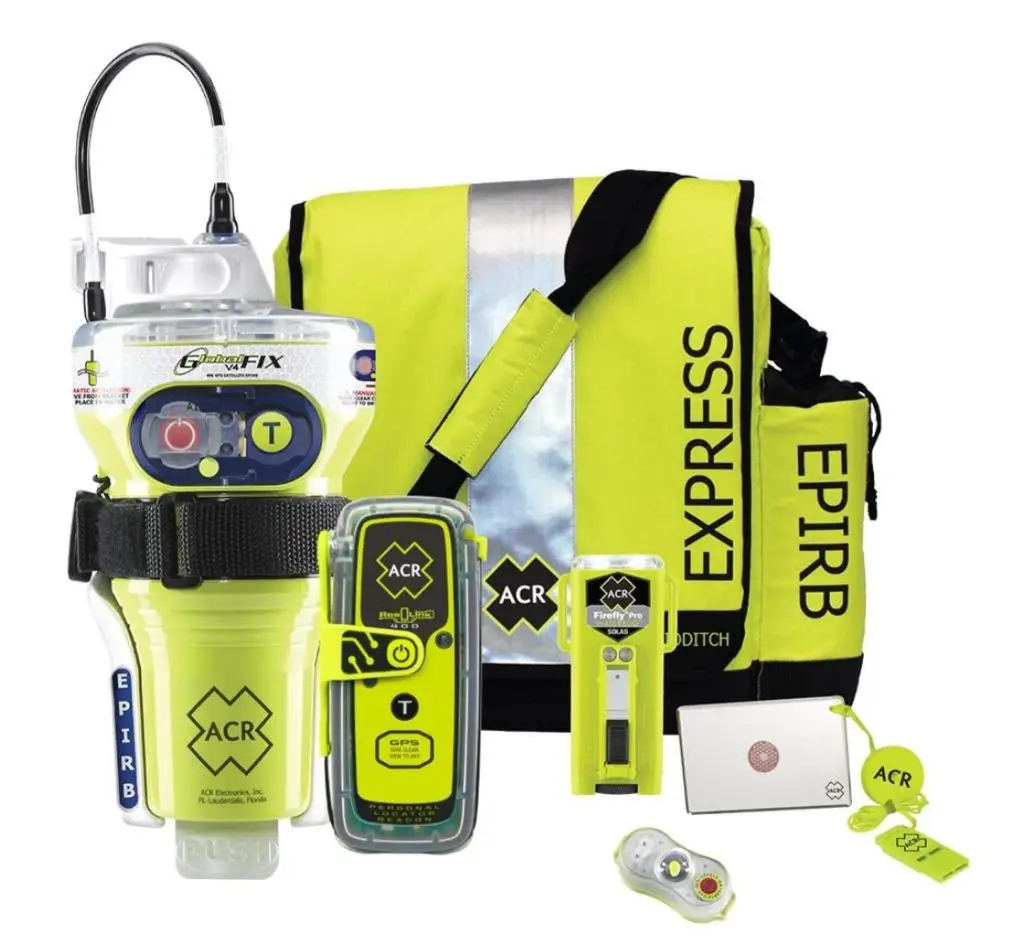 If you want to purchase all your safety gear in one go then this kit is perfect.
Containing both an EPIRB and PLB, it provides all the necessary emergency devices for the serious hiker, fisherman or camper.
Kit includes:
GlobalFIX V4 GPS EPIRB with Manual Bracket (Category 2)
ResQLink 400 Personal Locator Beacon
Firefly PRO Waterbug and HemiLight3 Rescue Strobe Lights
Signal Mirror with Res-Q Whistle
RapidDitch Express buoyant ditch bag
About the PLB
Small, light, and buoyant, the ACR ResQlink 400 Personal Location Beacon is a personal locator beacon. This unit won't fail you down if or when you need it most because it was built with military-grade durability and ResQlink satellite precision. You can rely on this device to strengthen your safety net in any environment—on land, at sea, or in the air—and to actually put rescue in your hands if something goes wrong. Whether you are hiking the local mountain or fishing on the outer reefs, this beacon has you covered with its global coverage using GPS and Galileo GNSS.
No Subscription Required
Built-In Buoyancy
GPS and Galileo GNSS
Strobe and Infrared Strobe
Global Coverage
MEOSAR Compatible
Small and Lightweight
5 Year Battery Life
24+ Hours Operational Life (based on test report from accredited laboratory)
Multi-function Clip System Included
ZOLEO Two-way Satellite Communicator PLB
The ZOLEO device connects with the free ZOLEO app for your smartphone or tablet and is ruggedly built, GPS location-aware, and Iridium-based to keep you connected and safe even when you venture beyond of cell service. Enjoy seamless texting wherever you go with satellite messaging subscriptions starting at just $32 per month. Built-in check-in and SOS buttons provide additional peace of mind and keep you secure, particularly when going off the grid.
Long-lasting battery life – 200+ hours or 8+ days checking messages every 12 minutes

Lithium-ion battery

Lightweight (150 g)

Compact (9.1 x 6.6 x 2.7 cm),
Main Types of Emergency Beacon
There are 3 types of emergency beacons available in Australia, these include
Knowing which one you require for your type of activities is crucial. In this article we will be focusing on the PLB (personal locator beacons)
PLBs, or personal locator beacons, are utilised by explorers and labourers in hazardous, remote areas.
Beyond 2 nautical miles from the coast, EPIRBs, or Emergency Position Indicating Radio Beacons, are employed in marine operations.
In aviation, ELTs, or Emergency Locator Transmitters, are utilised.
Similar to PLBs, explorers employ satellite messengers, which function on a separate, private network and enable texting in non-life-threatening circumstances.
What is a PLB?
When all other channels of contact have failed and you are in grave and imminent danger, a personal locator beacon should be utilised as a last resort.
When we refer to a severe danger, we indicate an immediate threat to life. Therefore, using a PLB is not necessary in the event of running out of gasoline or becoming lost on the route.
These days, the majority of these gadgets have GPS capabilities and may send an emergency distress signal to the appropriate rescue agency along with your GPS coordinates.
A PLB transmits a distress signal at a frequency of 406 MHz. This unique frequency connects to the COSPAS-SARSAT network of international military satellites and is only used for search and rescue activities. American, Russian, Canadian, and French satellites make up this network.
When you turn on your beacon, your GPS location and the specific beacon-related unique code are communicated by satellite to a rescue coordination centre, where they are shared with the nearby rescue agencies.
Older PLB devices used a frequency of 121.5 MHz, but satellites can no longer detect this, thus these models are no longer authorised for usage. With regard to this, the Ocean Signal RescueMe PLB1 is an exception.
How a PLB Works
Distress Signall is activated
Activate your distress beacon if your life is in danger and you are unable to contact emergency personnel by phone or radio. Regardless matter whether you were travelling by air, land, or sea, your beacon could be turned on from anywhere on the surface of the Earth.
Signal is received by a satellite
From orbit, the Cospas-Sarsat system of international search and rescue satellites keeps an eye out for signs of danger. It alerts the closest ground station whenever it detects a signal. Beacons communicate on two frequencies: 406MHz, which satellites can pick up, and 121.5MHz, which allows emergency personnel to pinpoint the beacon using specialised search and rescue tools.
Rescue centres are notified and appropriate authorities notified
Your distress call will be forwarded to the rescue coordination centre (RCC), which is in charge of organising search efforts in that area, via a local user terminal, mission control centre, and finally. If your beacon is registered, the information is given to the RCC in the nation where the beacon was registered and activated.
Search and rescue commences
Authorities in charge of search and rescue start searching as soon as they can. AMSA Search and Rescue will check up your account and call your emergency contacts right away if your beacon is registered. Search activities can start much more quickly if trip details are known to emergency contacts or if trip details have been posted online. Therefore, it is crucial to maintain your information current.
PLB Carriage Requirements
Individual states of Australia have different requirements when it comes to carrying a PLB and other beacons. For more information visit https://beacons.amsa.gov.au/about/carriage.asp
Where to purchase a beacon
You can purchase a PLB from online stores, or your local camping, outdoors or fishing store.
Registering your beacon
With a registered beacon, AMSA Search and Rescue may contact your emergency contacts and search up vital information to start an immediate response. The response may be delayed by a beacon that is not registered.
A confirmation will be sent by SMS, email, or letter once an Emergency Position Indicating Radio Beacon (EPIRB), Personal Locator Beacon (PLB), or Emergency Locator Transmitter (ELT) is registered so you may show registration when inspected by authorities.
Disposing of an old PLB or Beacon
Do not dispose of your beacon in the trash, please. Beacons that are not properly disposed of—which frequently happens when they are put in the trash and wind up in landfills—can accidentally activate.
Australia spends hundreds of dollars annually looking for beacons in trash dumps. When search personnel and resources are assigned to locate accidentally activated beacons, they become unavailable for use in actual emergencies. Batteries for beacons should be disposed of carefully because they are dangerous materials.
Choice 1
Ask your neighbourhood battery shop if they disconnect and dispose of beacons. There could be a minor cost.
Choice 2
Call the maritime safety organisation in your area. They might have disposal suggestions.
Choice 3
Consult the manufacturer's instructions for the beacon; they may include information on how to disconnect the battery. Once disconnected, speak with your neighbourhood waste disposal agency to learn how to properly dispose of your old beacon. There could be a minor cost.
PLB Frequently Asked Questions
Q. Do PLBs work everywhere?
Yes, PLBs work by communicating with satellite that orbit the earth. PLBs should only be used in emergencies.
Q. Is it worth buying a PLB?
If you are planning on heading into the wilderness and away from any phone reception or nearby help, then it is advisable to take a PLB or some form of emergency beacon device. A PLB will alert authorities to your location and a search and rescue mission can commence.
Q. How long does a PLB battery last for?
PLB batteries can last for up to 5 years as they are only activated when in an emergency. Once turned on, most will last for 24 hours. Which should be enough time for rescuers to find you.